When it comes to GM products, Cadillac has always been at the forefront. Technologically advanced and paving the way for other GM cars including Chevrolet and GMC. But for some reason, they missed out on the third-row mid-size SUV vehicle.
That is until recently. Late last year, Cadillac Arabia launched the 2020 Cadillac XT6 with bold styling and fancy interior, but does the XT6 have what it takes to be a market leader.
Join us and let's find out together.
The good
Comfort
Active safety features are standard
Third-row accessibility
The bad
Cargo space behind the third row
Button placements on the steering wheel
Navigation switches to the camera when stopped
Before we get into it, a huge shout out to Al Ghandi Motors, for letting us borrow the car! Fancy an upgrade and need somewhere to sell your car? Sell your car with DubiCars today.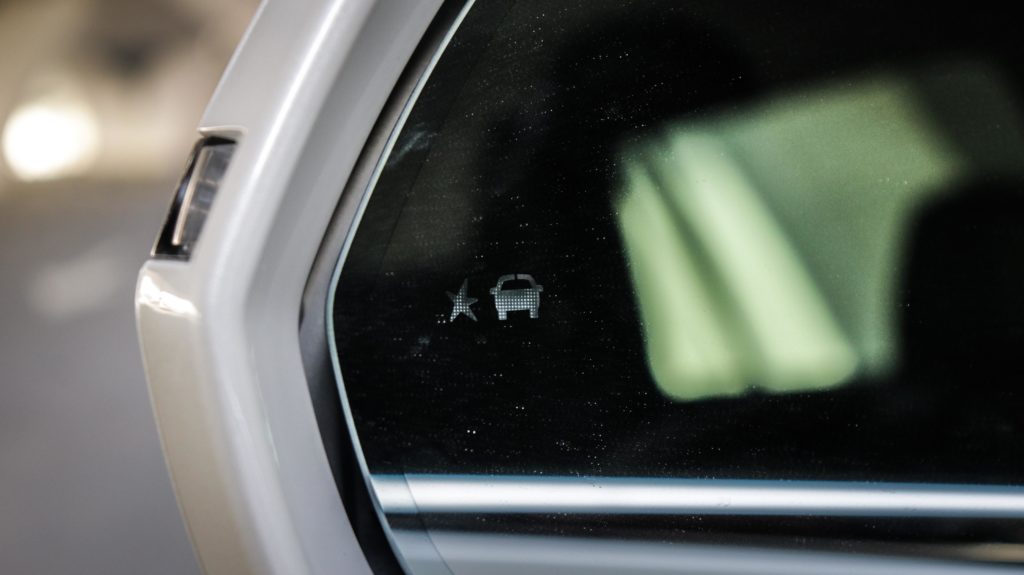 Driving the 2020 Cadillac XT6
The driving force behind the XT6 is a 3.6-litre V6 petrol engine rated at 310 horsepower and is connected to a 9-speed automatic gearbox.
For a mid-size SUV, the Cadillac XT6 handles surprisingly well with little body roll. We're not saying you can throw it into corners as you would with a sports car, but for a vehicle of its size, we are impressed.
As Cadillac cars are the first to get the latest products from GM, the XT6 gets next-generation Electronic Precision Shift complete with paddle shifters behind the steering wheel. A nice touch, but not something you need in an SUV.
There are a few drive modes to select from including a sport mode which adds some extra voom factor. AWD is the norm, but select driving modes will either lock the drivetrain or send power to two wheels instead of all-four.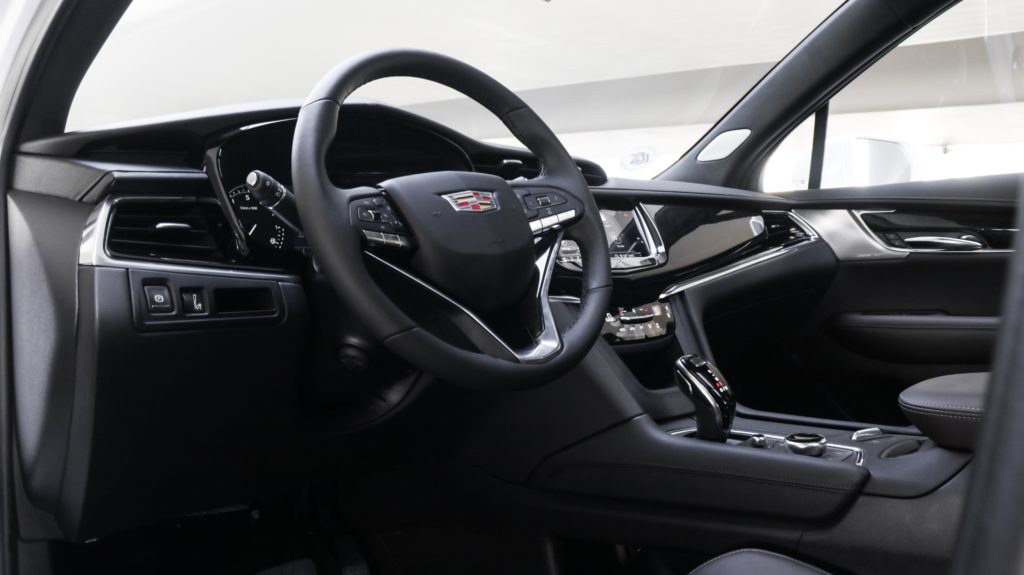 Inside the 2020 Cadillac XT6
XT6's sold in the UAE are available as six- or seven-seaters. Buyers can choose to have a second bench or captain chairs. The first option is feasible for bigger families.
We borrowed one with captain chairs giving our rear passengers a comfortable ride with more elbow room and access to individual armrests. This setup also allows easier access to the third row.
It's spacious upfront with adjustable and temperature controlled seats. Where we expected soft-touch materials, we found hard surfaces albeit covered in leather, giving the cabin a cheaper feel, but the flashes of aluminium and polished finish will take your mind off of that.
A giant panoramic roof can be opened up and fills the cabin with natural light. Sitting in the second row with the roof revealed opens the cockpit up, giving those in the back a stunning view of the sky. With all the glass, the cabin feels bigger than it actually is.
Our only issue with the rear seating are the buttons in the centre console. All are unlabelled, and while it may not take a while to figure out what they all do, an indication would be nice.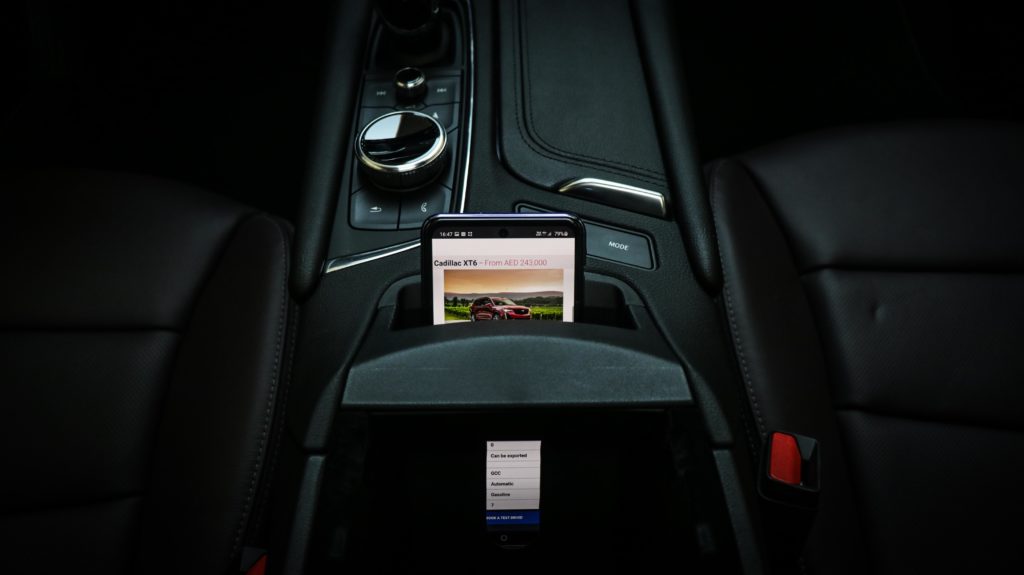 Tech and Safety
Right smack bang in the centre of the console is an intuitive touchscreen interface with the latest CUE (Cadillac User Experience) system.
While you may have never seen the XT6 yet on the roads of the UAE, we thought we'd ever see a navigation system inside a car that tells you where speed cameras are! How cool is that? It may be a little off at times, but the fact that is there is incredible.
A multitude of other safety features are present, including lane-departure assist, front-collision detection and a system that detects that you're to close to the vehicle in front of you (tailgating).
Now, these systems aren't as revolutionary as they appear in most mid to high-end cars. But the Cadillac take on these systems are subtle. Instead of vibrating the steering wheel or emitting a loud noise which overrides everything, the XT6 quietly warns you that something bad might happen.
These are all standard on the 2020 XT6.
Another interesting safety piece we picked up on are the lights. When turning the wheel in either direction, bright LED's illuminate the street below which is ideal for low lit areas or just parking in general.
A 360 camera was not part of the package with the XT6 we tested which we feel is an essential piece of tech one would expect to find in a Cadillac of this nature. It is an optional extra.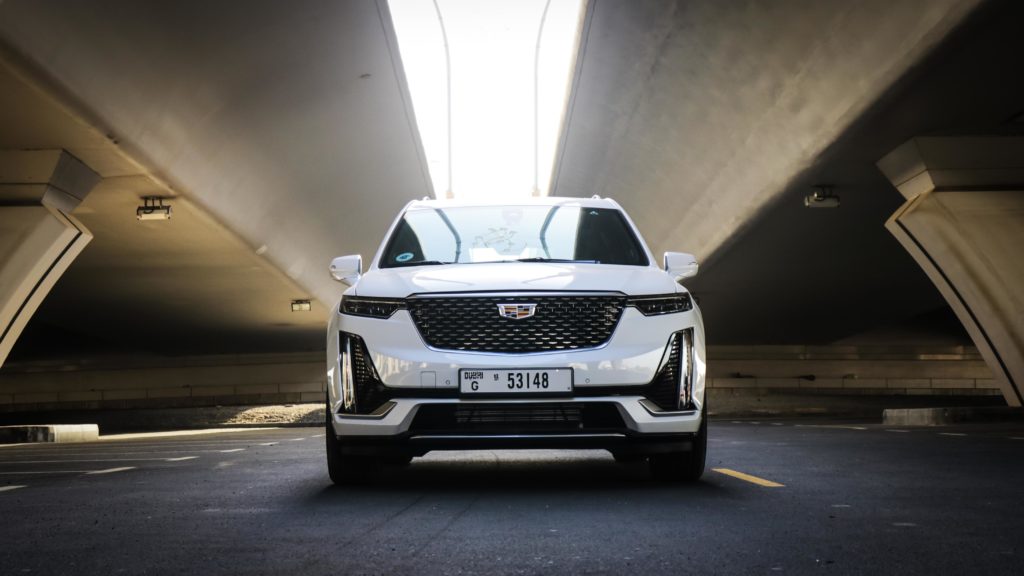 Final Verdict
If you find the Cadillac Escalade a bit on the large size, the 2020 Cadillac XT6 is the right car for you, it sits right up there with the segment leaders including one of the longest-serving seven-seaters; the Audi Q7.
Based on looks alone, the 2020 Cadillac XT6 stands out in a crowd and will certainly stick out parked outside during the school run.
In short, what we are trying to say is that the XT6 is a good-looking family SUV you should add to your wishlist.
2020 Cadillac XT6 price in UAE; Starting at AED 230,000.
Dubicars.com has new Cadillac and used Cadillac for sale in Dubai, Sharjah, Abu Dhabi and Ajman.