In an effort to expand its eco-friendly lineup, Al-Futtaim Toyota has introduced the stylish and spacious 2020 Toyota Highlander to the UAE market. Available exclusively as a Hybrid-Electric Vehicle, the all-new Highlander takes its place as the pinnacle of Toyota's electrified SUV line-up.
This is the first time the Highlander has been sold in the UAE and the surrounding region.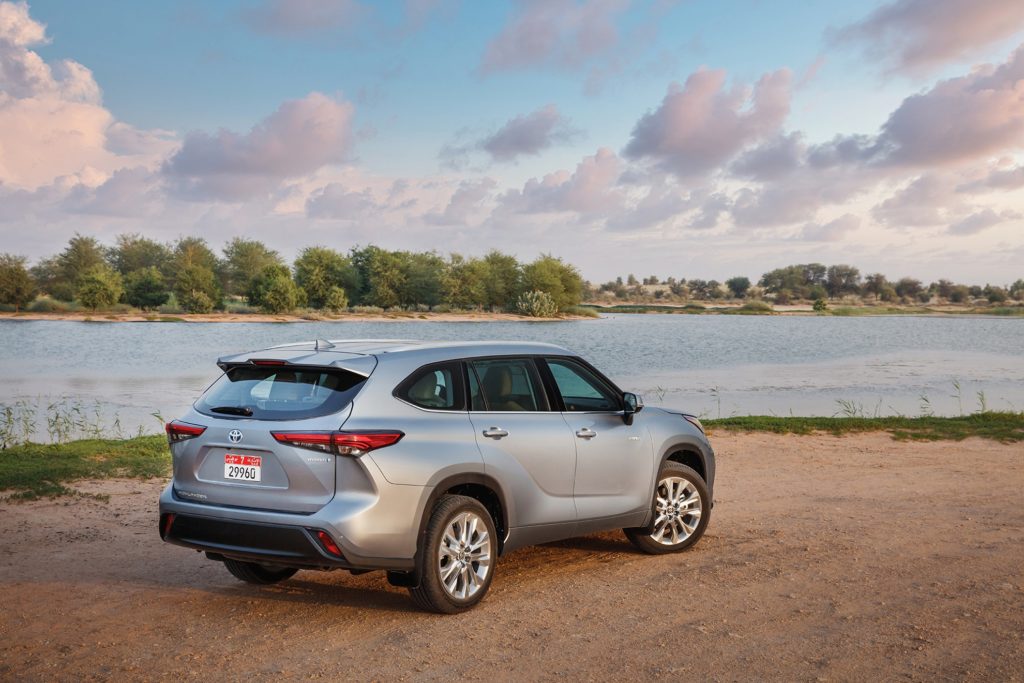 With sculpted lines, the Highlander oozes a powerful personality with a modern touch. Upfront, the engine is cooled by a two-stage trapezoidal upper and lower grille and is surrounded by chrome for a premium look.
Moving towards the rear, the muscular lines flow towards the rear taillights and extends across the tailgate. Meanwhile, the panoramic sunroof opens up the cabin and fills it with natural light.
Saud Abbasi, Managing Director at Al-Futtaim Toyota said, "We are very excited to be expanding our HEV offering with the launch of the much-anticipated Highlander. This car underscores our continuous commitment to play a leading role in constantly innovating and developing technologies that protect the UAE's environment."
"The all-new Highlander has been engineered to offer outstanding fuel efficiency while delivering first-class comfort, technology and performance. By continually striving to push the boundaries of our environmental technologies, our customers can experience cars such as the Highlander that are ecofriendly and fun to drive, while protecting our environment for future generations to enjoy," Mr Abbasi continued.
Under the bonnet is a 2.5-litre petrol engine with 183 horsepower and is paired with a two electric motors that generate 191hp. The two are connected to a CVT gearbox for minimum fuel consumption.
The Highlander can be driven purely on electric power to cut down on fuel consumption and tailpipe emissions.
Intelligent AWD is standard and drivers can customise their driving style by choosing Eco, Sport or Normal driving modes.
Moving inside, the 2020 Highlander offers three rows of seating available for seven-occupants. The second row has a sliding range of 180mm of which Toyota claims allows the thrid-row can accommodate two adults.
The cabin is kitted out with a range of smart features, including dual-zone a/c, five USB ports, 6-speaker sound system and an 8-inch display system with Android Auto and Apple CarPlay functionality.
As with other Toyota models, safety is a top priority and the Highlander has a long list of safety features available. We'll keep the list short; Lane Departure Assist, Dynamic Radar Cruise Control, Pre-Collision System, Rear-Panoramic View Monitor, Brake Assist and the list goes on.
Available in five distinctive colours, the all-new 2020 Highlander provides drivers with an opportunity to express themselves including Precious Galena and Dark Blue Mica. Meanwhile, the cabin can be had in two choices; Gray or Beige.
To learn more about the 2020 Toyota Highlander, you can visit www.toyota.ae
Dubicars has new Toyota and used Toyota for sale in Dubai, Sharjah, Abu Dhabi and Ajman.