Considering this is a nation of car lovers, UAE is a wonderland for those seeking adventure on wheels. We are proud to have exotic supercars and some of the best driving roads around the world. It certainly isn't lacking wide coastal areas, high mountains, wild deserts and beautiful tarmac stretching as far as eyes can see, making it a dream place to boast your motor skills. The scenic views of UAE's winding landscapes are nothing short of breathtaking, attracting car enthusiasts to drive their hearts out. Here are our 6 best driving roads in UAE.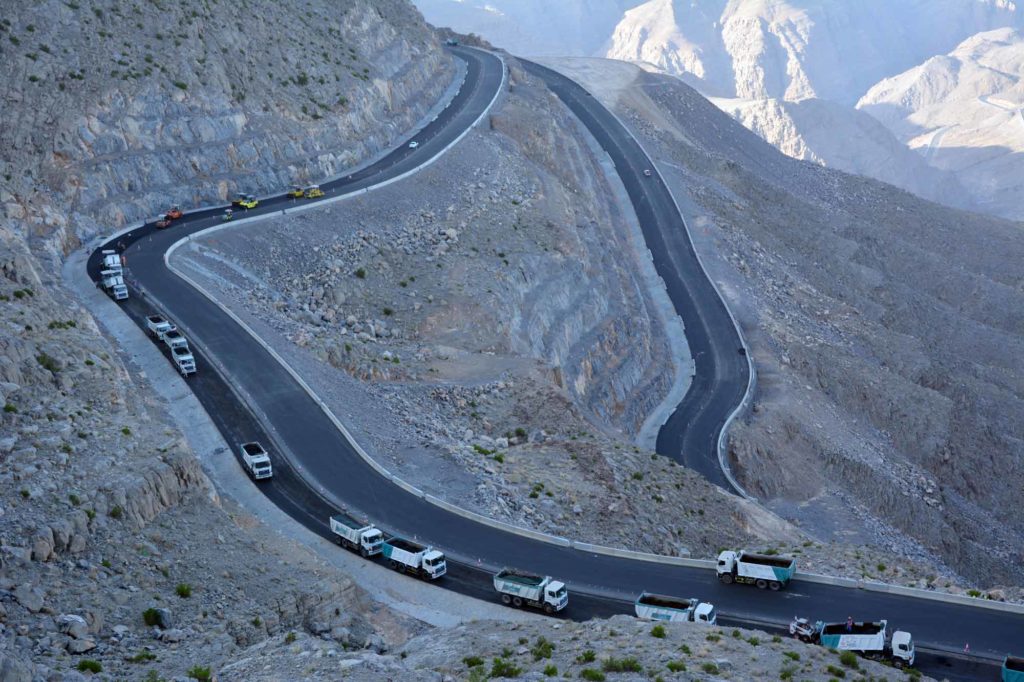 Jebel al Jais, Ras Al Khaimah (RAK)
Situated on the border between Oman and UAE, Jebel al Jais is the highest mountain of UAE, measuring 6,268 feet high and is a part of Hajar Mountains. The second highest peak of Jebel al Jais is located on the UAE side with an elevation of 6,207 feet above the sea level. With its rugged rocky terrain, sharp hairpins and sweeping corners, Jebel al Jais is one of the best driving roads in UAE. The exotic mountain is just an hour away from Dubai and looks magnificent amidst rural area surrounded by poorly built roads. The smooth tarmac roads twisting around Jebel al Jais are out of this world, in fact, they are perfect for drivers craving to experience the driving rush. Not to mention you can see stunning views driving up the mountain. Also, there's exciting news about a resort opening at the top of the mountain, Rak Jebel al Jais Mountain Resort, where you will be able to stay if you want to extend your driving tour.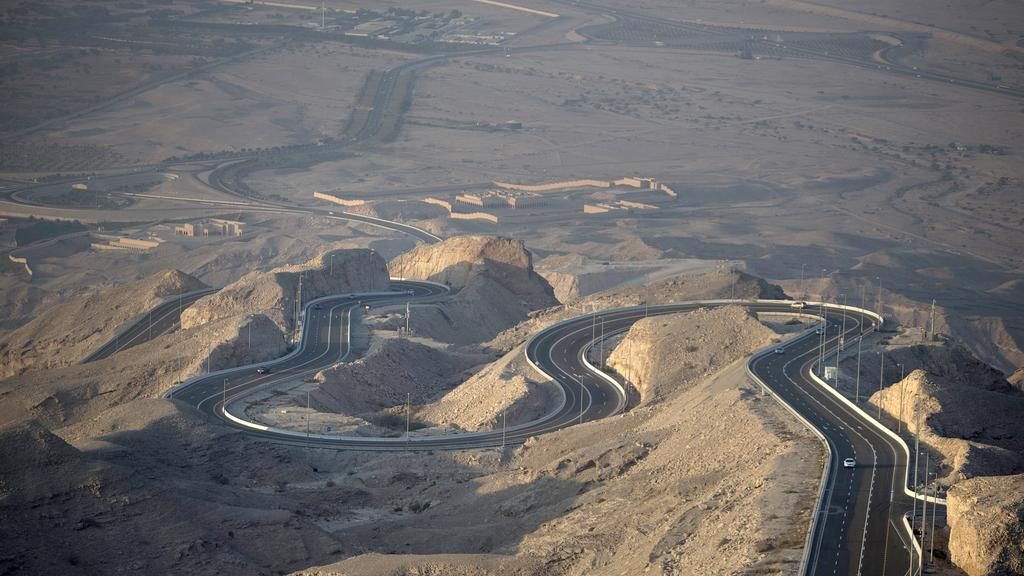 Jebel Hafeet, Al Ain
It is no secret that jebel hafeet is UAE's most famous mountain. It is 170km away from Abu Dhabi in Al Ain. While Jebel al Jais is UAE's highest mountain, 4,000 feet high Jebel Hafeet Mountain is the second highest peak in the Emirates. Constructed in 1986, the beautiful asphalt road snaking around Jebel Hafeet is over 7.3 miles long with 60 corners. The drive up the steep rocks to reach the summit, at 1,250 meters, is pretty exhilarating. These twisty roads are the reason why it is one of the best driving roads in UAE. Being world's famous mountain, Jebel Hafeet teems with tourists on weekends, especially bikers who love pedaling through the treacherous roads. Driving amidst that entire hustle bustle is no fun; to enjoy uninterrupted driving, avoid going to the mountain on weekends. Also, there are platforms up the road where you can stop your vehicle to cool it down and take in the splendid view of nature. The adventure doesn't end there, Hotel Mercure Grand Jebel Hafeet is situated at the top of the mountain at 3,000 feet, but here is only one route to get back down. As the mountain roads are steep, driving down the mountain might be a challenge. Nevertheless, that's what motorists look for.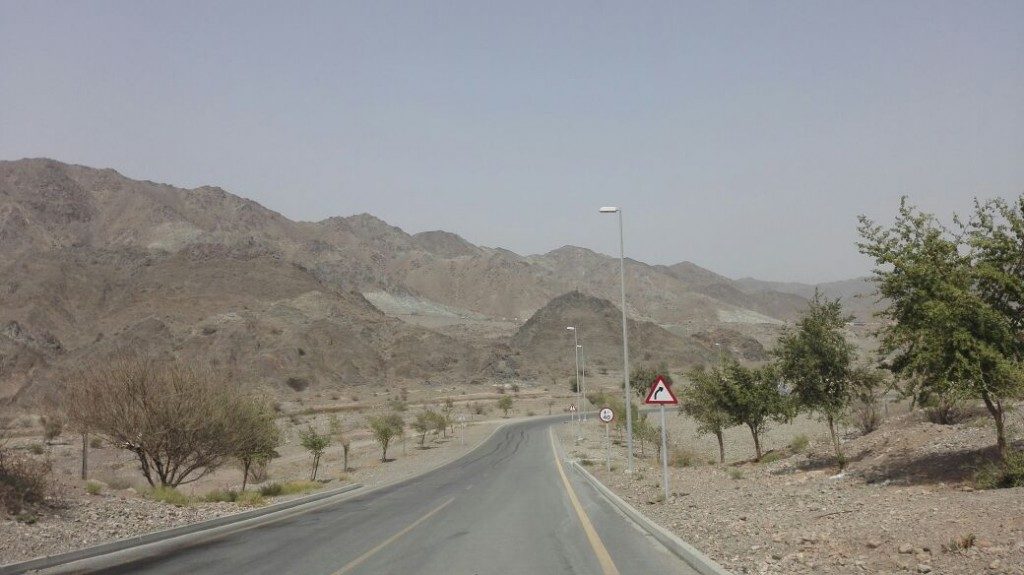 Hatta Fort Hotel, Hatta
If you are curious about UAE culture, you should consider visiting Hatta, a place brimming local culture of UAE. But if you are only looking for best driving roads in UAE, you just found one. Just go past Hatta Fort Hotel roundabout and turn left, that's where you will discover a short yet thrilling road to drive to your hearts content. Don't be deceived by the length of the road though, this short road might be only 10 km long, but the deadly curves, blind corners, surprising steep inclines and dips, make up for it. You have to drive carefully though, because the tarmac road is not the smoothest, and the dangerous cliff edges can come out of nowhere, which is not safe at all. The road ends at the Huwaylat village, where you will see a roundabout to get yourself back. If you want to stay a little longer, you can check in Hatta Fort Hotel to take a break.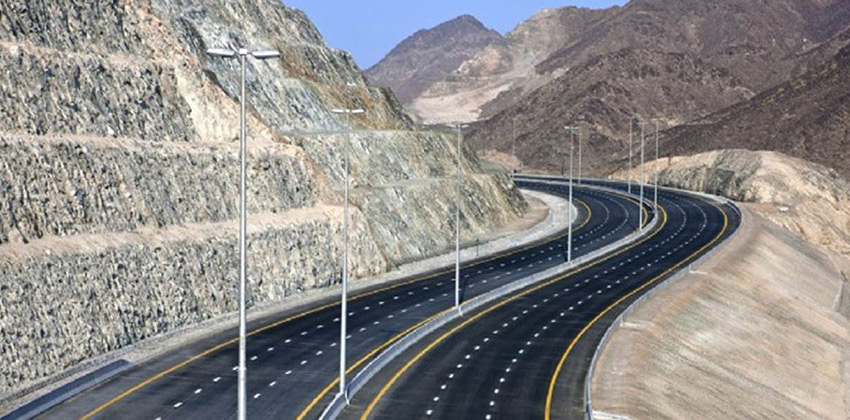 Al Taween, RAK
For some people Al Taween might be among the best driving roads in UAE. Not many people know of this place and that's what is so enticing about it. You have a place now if you don't like a horde of people sharing your favourite place. The high 30-40 degree steep inclines and hairpins make it a challenge to power through the roads. To make it through the high inclined road, make sure you select your best car to drive out here. Additionally, the view at the top shows nothing, but wide range of rugged mountains.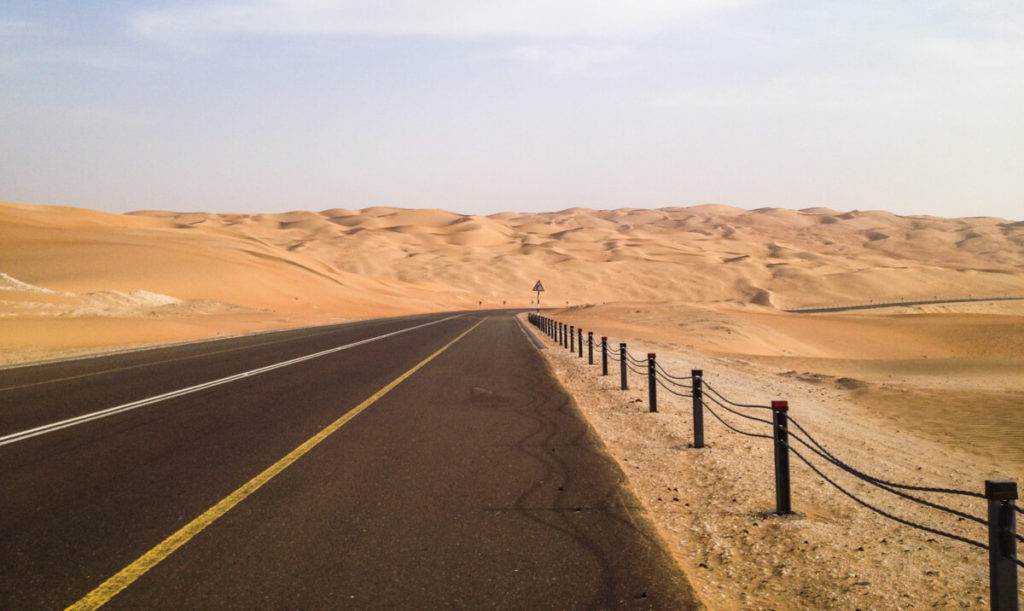 Liwa Oasis
If you are into driving through desert areas, Liwa might make it to your list of best driving roads in UAE. Road from Liwa Oasis to Al Ain runs parallel to Saudia Arab Border more or less. Liwa is a vast desert area situated on the edge of the great Empty Quarter desert (Rub Al Khali). The long stretch of road running beside barren land might not be your ideal place for an adventure, but it has a charm of its own. You might not find twisting roads, tall mountains and dangerous cliffs in Liwa, but drifting up and down sand dunes can be fun. It would be an ideal place if you want to test your big wheels driving skills.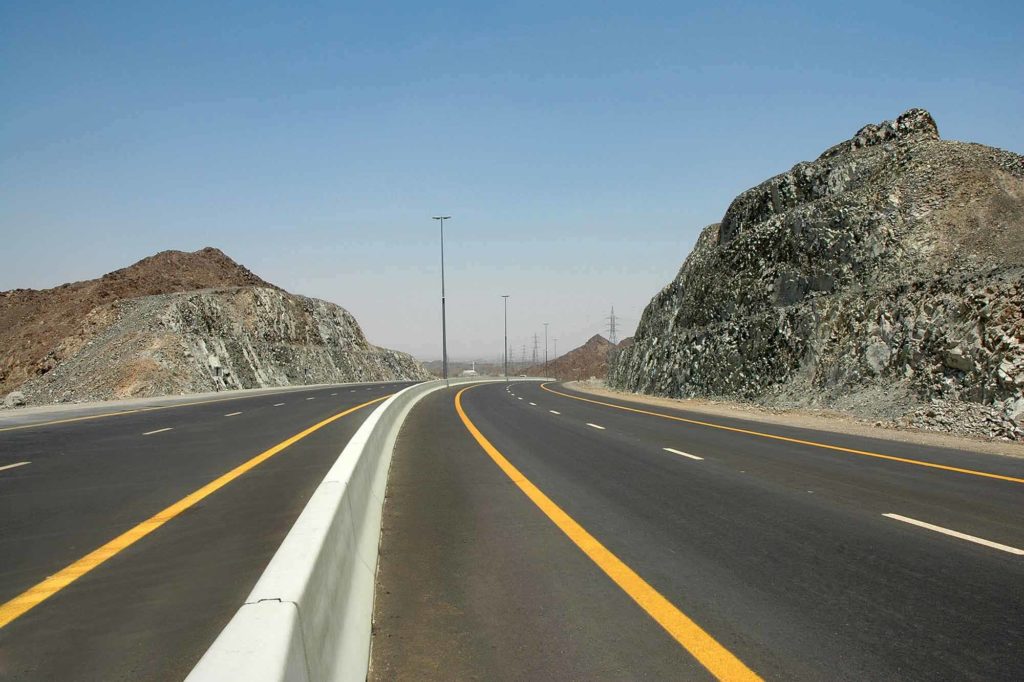 Kalba, Sharjah
Among best driving roads in UAE, the Kalba-Sharjah road offers smooth drive from Dubai to Fujairah. At first the Kalba-Sharjah drive is quite plain, a straight road with no exciting bends to drift through. The drive through emirate's industrial area ends after 50km, that's where all the fun begins when you catch the sight of rolling mountains ahead. Just before you hit Fayyad, the S-bends start showing up, bringing some excitement to your journey. The real fun starts when you go through 1.27 km long tunnel. As you break through that tunnel, you find yourself in Fujairah. Driving by Fujairah's beautiful coastal scenes in a gorgeous car with windows down and endless stretch of smooth road, what more can you ask for!
And that's our list. Are there any other roads you like driving on? Let us know in the comments below.
Main photo credit – Time Out Dubai