Off Road Racing is one of the foremost tourist attractions in the UAE. Rough and rocky terrains and high sand dunes over here attract motorsport enthusiasts from around the world. That is the reason why local authorities are taking active measures to deliver a thrilling experience to offroading enthusiasts. Described hereunder are five most thrilling trails in the UAE that aim to provide ultimate off-roading experience.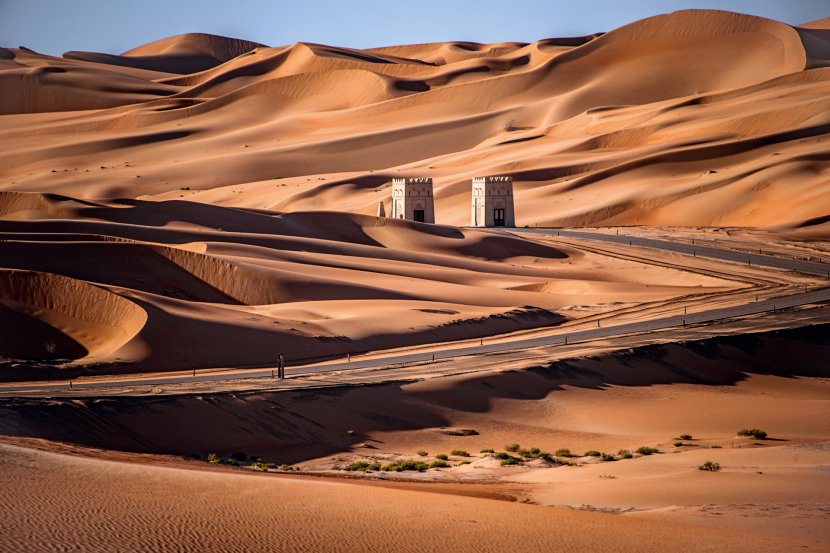 Liwa
Located in Al Gharbia region near Abu Dhabi city, Liwa is the largest oasis of UAE. The area is known for hosting a high number of offroad and camel racing events, and is stretched across 100 kilometres east-west. Liwa is the most prominent place for desert safari in Arab Emirates with beautiful sand dunes. You can easily find appropriate four wheel drives and other offroad amenities, offered by private organisers in the region. Do not forget to enjoy the evenings of Liwa by camping in the desert and having traditional meals. You will never find yourself alone here, as millions of people visit this adventurous spot throughout the year.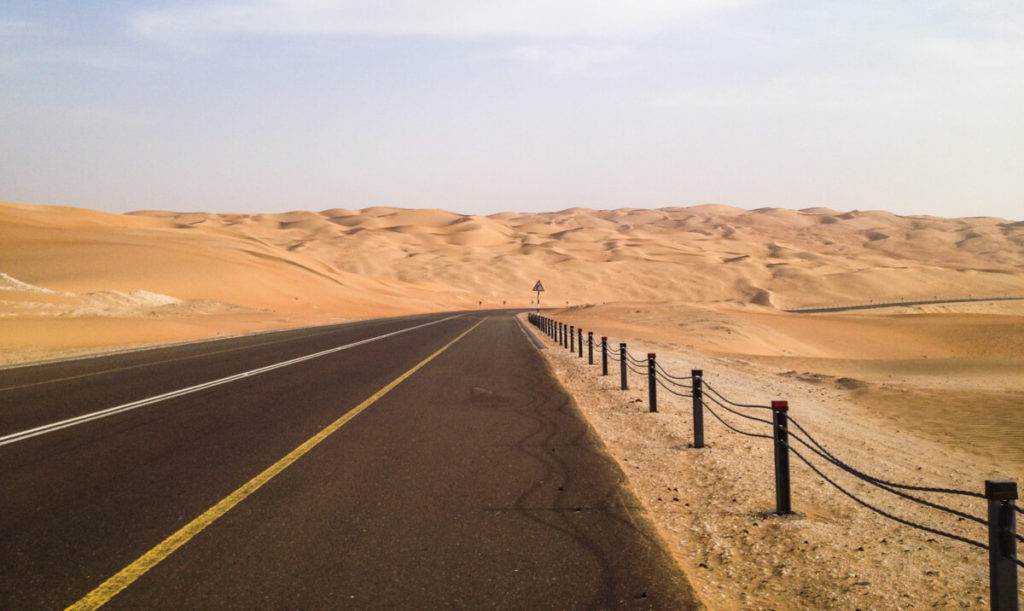 Moreeb Dune
Also called as Tal Mireb, Moreeb Hill is the tallest dune in the UAE i.e. over 300 metres. It is situated in Rub Al Khali desert 25 kilometres south of Liwa Oasis. Many people know this place as the scary mountain for its steep slopes with a slip face of around 50 degrees. It is considered an ideal spot for sand drags and usually hosts drag racing events. As this place is mostly uninhabited, you can enjoy an adventurous ride free of interferences across 1600 metres trail. You are likely to be facilitated with camps for night stay, competition registration office, 4×4 rentals, mosque, clinic and a playground for kids.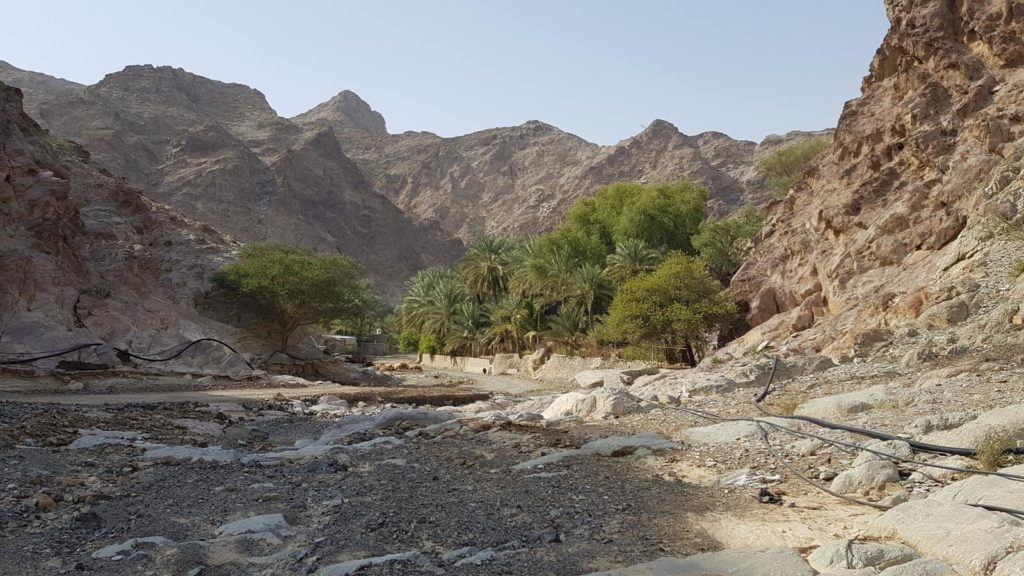 Wadi Asimah
Asimah is the most distinguished offroad track in the UAE. It is a small paradise comprising of deserts, tall fruit trees, lush green leaves and shady paths. Being situated on the road passing from Jiri Plain between Ras Al Khaimah and Manama, Wadi Asimah is quite easy to access. The track is short yet tricky to drive across. This trail connects you with the Sidr and Tayyibah Wadis, which are also famous offroad racing spots. Asimah is an ideal place for drivers having least experience in off-roading. Besides just off-roading, Asimah is highly regarded for the remains from pre-historic era. Stop by the museum in Ras Al Khaimah and explore the relics older than 2nd millennium BC.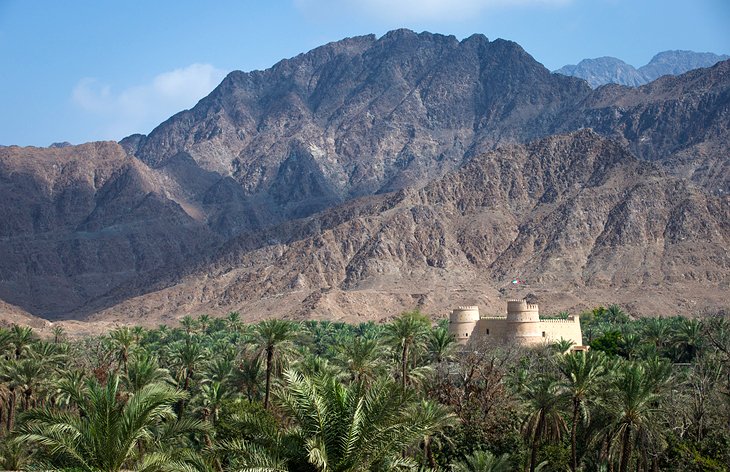 Masafi
Masafi is a village divided between two emirates, Fujairah and Ras Al Khaimah, and is situated at the edge of Hajar Mountains. The town of Masafi is surrounded by twisty mountain roads, driving on which is a really thrilling experience. From Masafi you can head towards other interesting places like Siji, Khorfakkan and Dragonmart. You would need to catch Masafi Road from Dibba to reach Masafi. Masafi is well known for its spring of fresh and sweet waters, so do not forget to taste them on your voyage. You can also shop around in Masafi town for food and water supplies.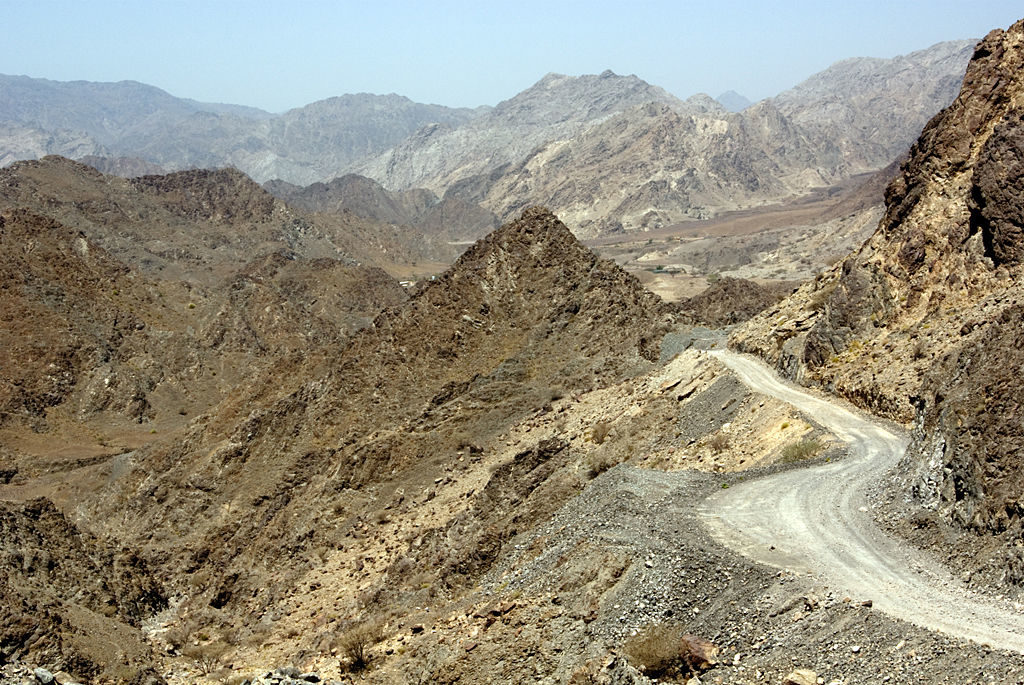 Wadi Madha
Even though the Wadi Madha is an enclave situated in Oman, some of its part lies in the east coast region of United Arab Emirates. Its dry and uneven land is ideal for dune bashing. A number of natural water pools can be found here. If you have some skills and interest in photography, Madha is the perfect place you should plan for. From the eastern coast of UAE, you would need to take the route E99 to reach the town of Madha. After taking a perpendicular road towards the mountain range, you will find yourself at Omani checkpoint. You can freely cross this checkpoint, as no visa is required to enter the terrain. Off-roading is an unsafe motorsport, which becomes even dangerous in the UAE. You are advised to do extraordinary preparations before leaving for such adventure. Keep yourself equipped with first-aid and food supplies. Also, accompanying an expert off-roader would be a wise decision. Please feel free to share your experiences and suggestions for our audiences.
And that's out list. Do you have any in mind that we may have missed? Tell us in comment section below.
Main photo credit: Jumierah