The Fast & Furious series is one of the biggest movie franchises in the world. It is among the Top Seven movie franchises ever made alongside big names like James Bond, Avengers, Spider-Man, Star Wars, etc. With total worldwide gross earnings of $7.2 Billion (AED 26.45 Billion), the Fast & Furious franchise is bigger than the likes of DC Extended Universe, Batman, X-Men & even Jurassic Park.
The first Fast & Furious movie came out in 2001. The latest, named Fast X, debuted on 18 May 2023. The 10 F&F movies released so far portrayed some epic cars in action, and the recent F&F movie showcased some of the most brilliant cars ever created. Irrespective of whether one is a fan of classic cars, modern supercars, or JDM cars, there is something for everyone.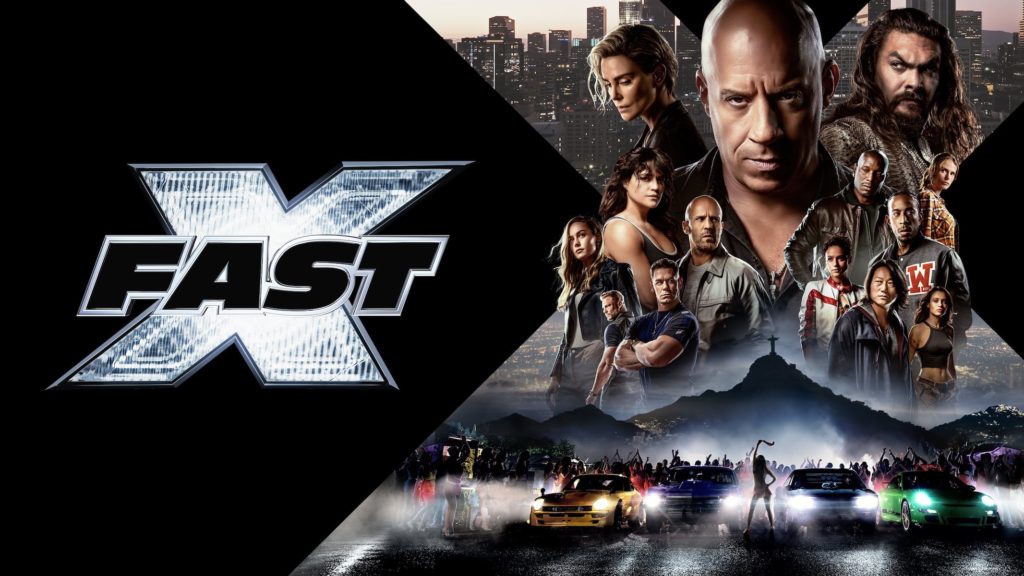 Here's a list of the 12 coolest vehicles from Fast 10: 11 cars and one motorcycle to be exact.
12. Dodge Charger Daytona SRT EV
It is true that the Fast & Furious series is known for its fire-spitting, petrol-drinking cars that produce earth-shattering and wheelie-inducing levels of power. However, in the latest F&F movie, there seems to be a rather electric turn of events. Every single F&F movie has featured one or more versions of the Dodge Charger and Fast X is no different.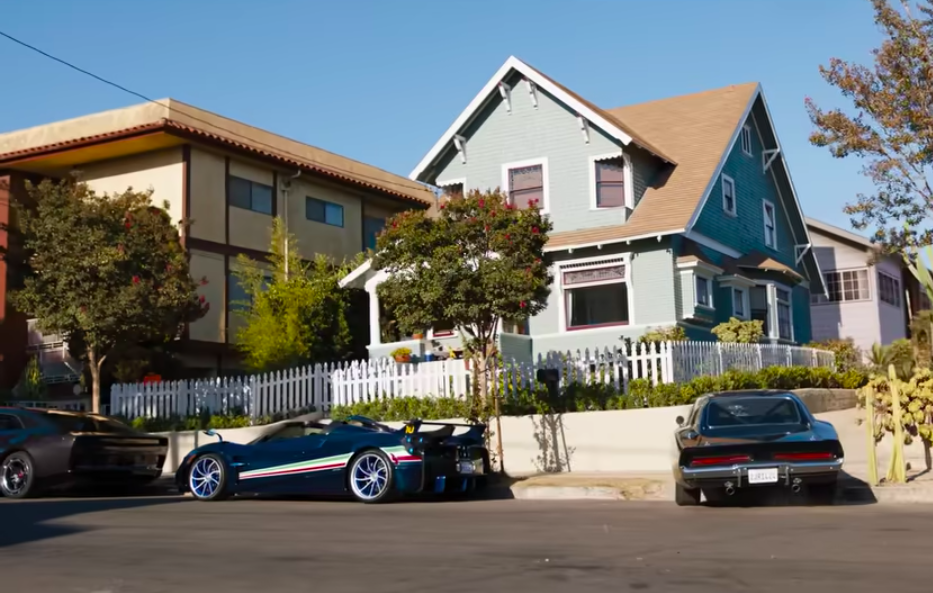 Only this time, there is a special appearance by an electric Dodge Charger. Seen in a minor role and only for a second or two is the 2024 Dodge Charger Daytona SRT EV Concept. It is parked ahead of the Pagani Huayra Tricolore outside the famed Toretto House in Los Angeles when Dom gathers the 'Family' for a barbecue lunch.
The car was first revealed in 2022 and is said to be powered by an 800-volt electric architecture platform that Dodge calls the Banshee. While Dodge didn't reveal the power figures, the American muscle car brand did mention that it will be faster than a V8-powered Hellcat. It is expected to be launched in 2024.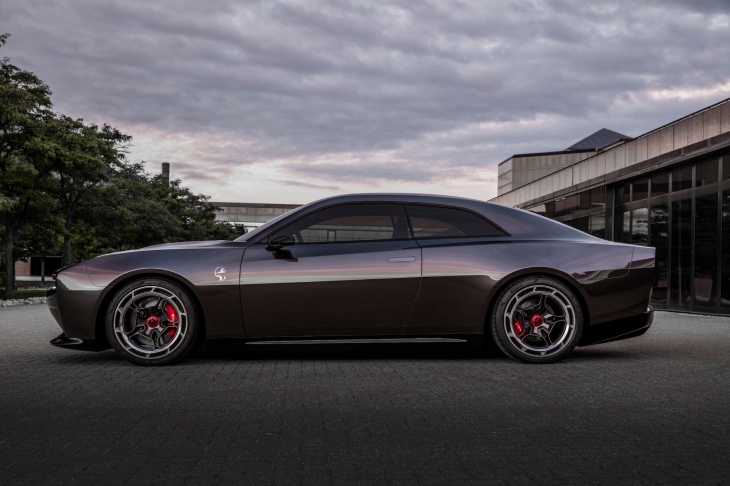 EVs surely are catching on very quickly indeed and the EV being featured in Fast X is the perfect example. If you're interested in an EV, check out used electric vehicles for sale in the UAE & new electric vehicles for sale in the UAE.
11. 1975 Datsun 240Z
The Datsun 240Z is a JDM icon. It is one of those cars that is bound to be on the wishlist of every JDM (Japanese Domestic Market) car fanatic. In Fast X, the 1975 Datsun 240Z is one of the cars to race with Dom (Vin Diesel) in his Charger & Dante (Jason Momoa) in his Chevrolet Impala. It is driven by Isabel Neves (Daniela Melchior).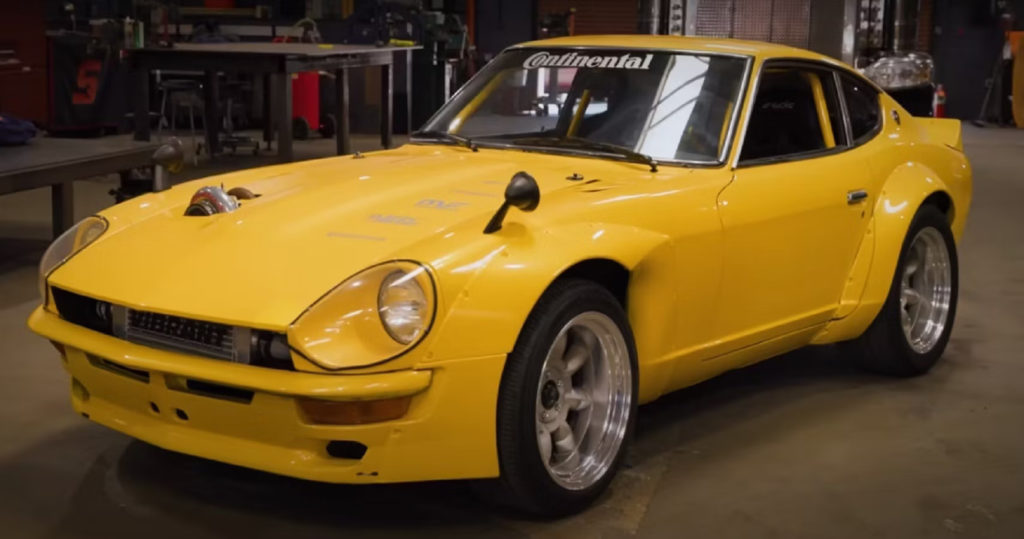 Originally, the 1975 Datsun 240Z was powered by a 2.4-litre inline-six-cylinder, 150hp petrol engine. In the movie though, it is claimed that this particular car Neves drives is powered by a tuned RB26 engine from a Nissan Skyline GT-R and there's a turbocharger sticking out of the bonnet as proof. However, behind-the-scenes reports reveal that it was actually powered by a small-block Chevy V8.
10. Harley-Davidson Pan America
Though a few motorcycles were used in Fast X, only one was cool enough to make it to this list. The custom supermoto ridden by Letty (Michelle Rodriguez) is great. However, the barebones Harley-Davidson Pan America is way cooler!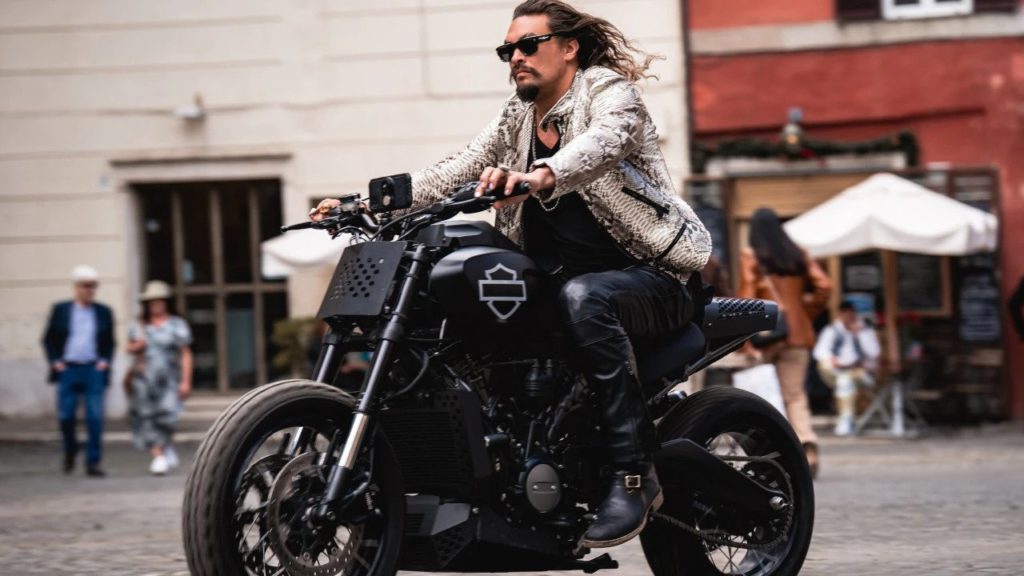 Get a matte black Pan America ADV Tourer, strip it to the bare minimum by removing the headlights, blinkers, instrument cluster, visor, fairing, etc, and you've got this cool machine ridden by Dante Reyes (Jason Momoa). It is powered by a 150hp, 1,252cc, V-Twin engine and has a throaty exhaust note.
9. Alfa Romeo 2000GT
Classy Italian styling paired with Han's (Sung Kang) signature driving style results in one of the best scenes of Fast X. The Alfa Romeo 2000GT used in the movie is finished in a shade of bright Orange with Black stripes on the sides. It arrives in style with a nice drift and then chases down a bomb released in Rome along with the Lamborghini Gallardo.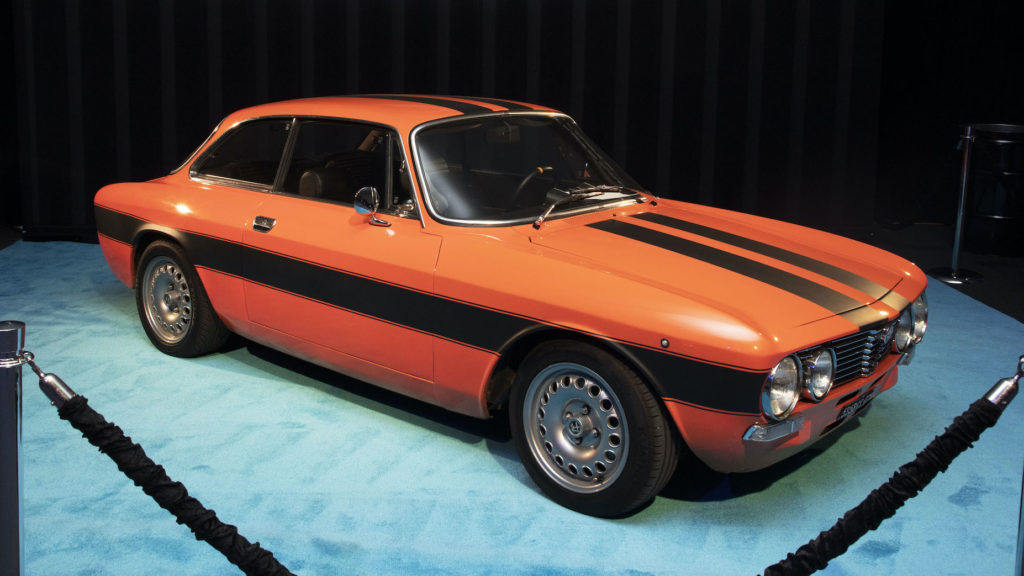 The car used in the movie was powered by a Ford 2.3-litre, inline-four-cylinder engine. After the production of the movie was wrapped up, Sung Kang purchased the Alfa Romeo 2000GT from Universal Studios.
8. Lamborghini Gallardo
Just like its driver — Roman Pearce (Tyrese Gibson), the Lamborghini Gallardo in Fast X is all about being blingy and shiny while also being fast. The 2003 Lamborghini Gallardo is seen chasing down the Rolling Bomb in the city of Rome alongside the Alfa Romeo 2000 GT.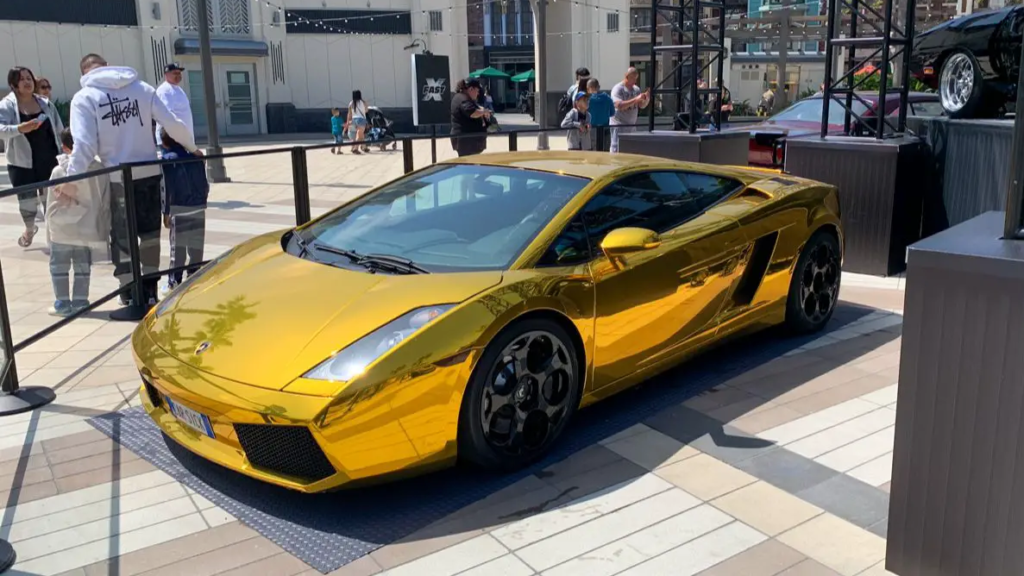 The Lamborghini Gallardo is wrapped in Gold and powered by a 5.0-litre V10 engine that puts out 500hp. Its screeching high-revving engine is surely a joy to hear, both in the movie and in real life. Check out used Lamborghini cars for sale in the UAE & new Lamborghini cars for sale in the UAE to find the perfect Lambo for you, be it with bling or without.
7. 2023 Dodge Charger SRT Hellcat Redeye Widebody
The lengthy name only means one thing — it is a special edition with an extra-special performance. This Dodge Charger is a modern muscle car with loads of gadgets to play around with. However, its powerful V8 engine is definitely not something to be toyed with. The 6.2-litre HEMI V8 puts out 807hp.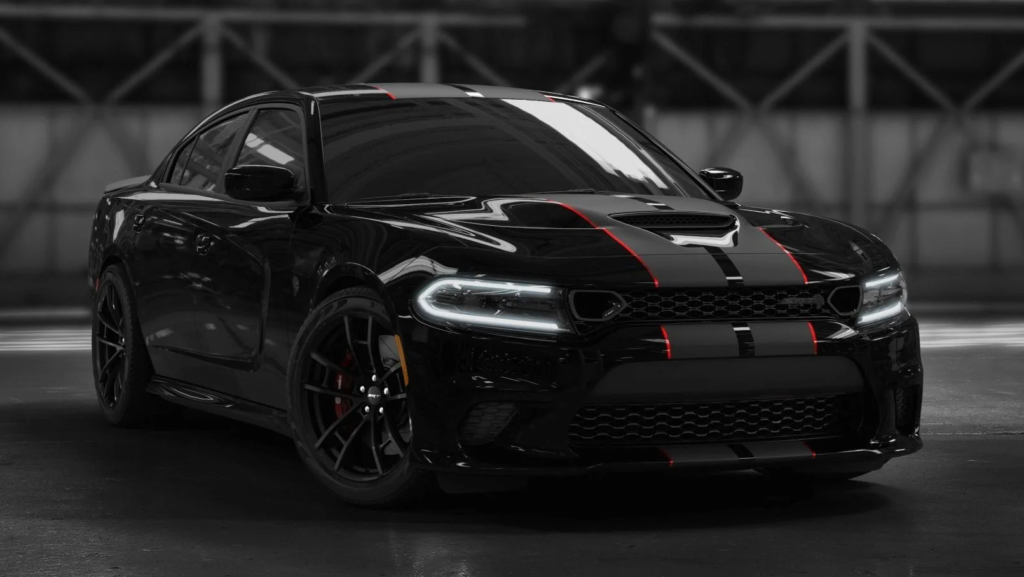 In addition, it features a larger and wider body styling along with more vents to allow for more cooling and air suction. It also has lots of new functional features like larger brakes, tyres, and retuned suspension. Check out hundreds of used Dodge Charger cars for sale in the UAE & new Dodge Charger cars for sale in the UAE.
In the movie, the Charger SRT Hellcat Redeye Widebody is driven by Dom Toretto on the roads and stairs of Rome, trying to stop/redirect the rolling bomb.
6. 1970 Chevrolet Chevelle SS
The Chevelle SS is another iconic muscle car from the 60s & 70s. It has an instantly recognisable silhouette and front fascia with four circular headlamps flanking the grille with the SS logo at the centre.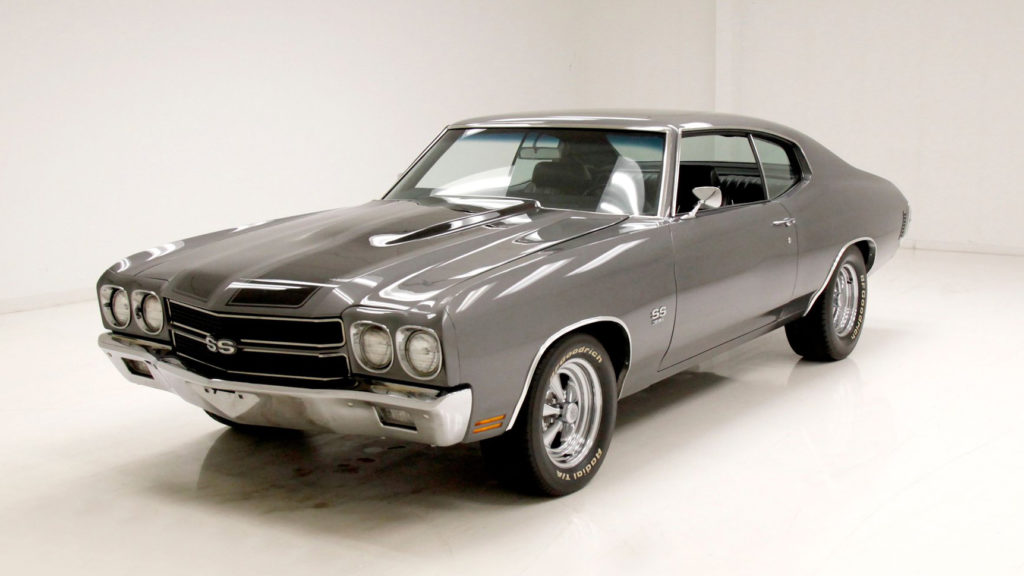 The Chevrolet Chevelle is no stranger to the F&F franchise. It is seen in the first movie, the fourth part, the seventh part, and now in Fast X. In Fast X though, the Chevelle doesn't see any action. It is parked inside the iconic garage of the Toretto House in Los Angeles. Dom Toretto & his son are rebuilding the car and Han is seen admiring the muscle car. In the real world, the 1970 Chevelle SS was available with a massive 7.4-litre V8 engine.
There are just three Chevy Chevelle muscle cars for sale in the UAE.
5. McLaren Senna
Unlike the Pagani Huayra, this is an exotic that is actually driven in the movie. Jason Statham is one of those action stars that goes really well with fast cars and in his latest appearance in the F&F series, he's seen starting up and driving away in a McLaren Senna.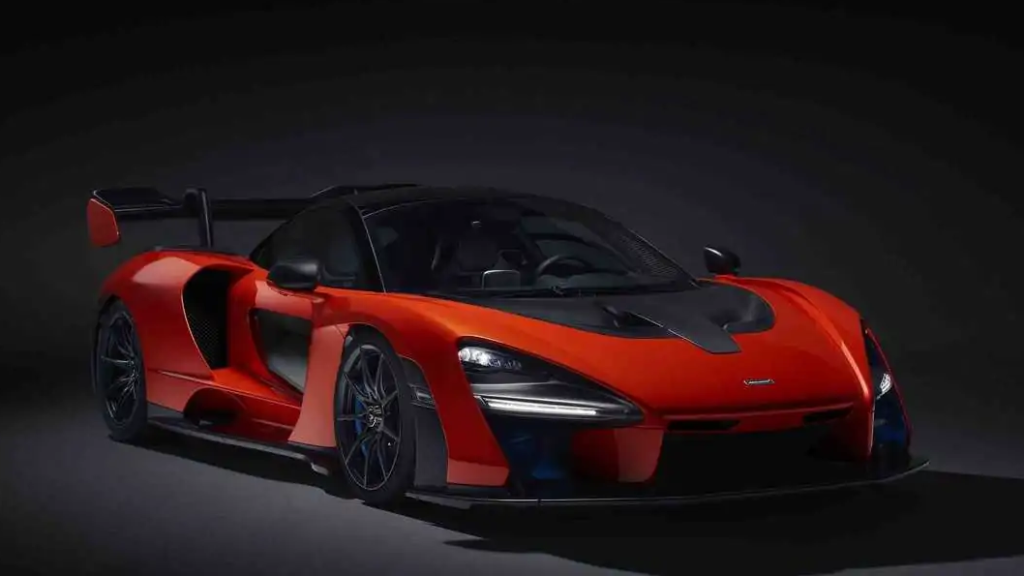 The McLaren Senna is a track-focused supercar that is designed to do one thing and one thing alone — decimate lap records around any racetrack it is driven on. One thing it really isn't designed to do is go street racing. However, the F&F series does stuff like sealing a Nuclear submarine and flying a car to space, so street racing a McLaren Senna is no big deal. It is powered by a 4.0-litre twin-turbo V8 that puts out 814hp and 800Nm. Only 500 of these supercars are manufactured.
If you liked the Senna, you can check out used McLaren cars for sale in the UAE & new McLaren cars for sale in the UAE.
4. 1966 Chevrolet Impala
The car used by the villain has to be just as bad as the villain in order to fit the role. In this case too, it is said that Dante Reyes (Jason Momoa) was supposed to drive a Nissan GT-R. However, he believed it wouldn't fit the character. Hence, he ended up driving a Purple-coloured Chevrolet Impala, which does fit the character perfectly.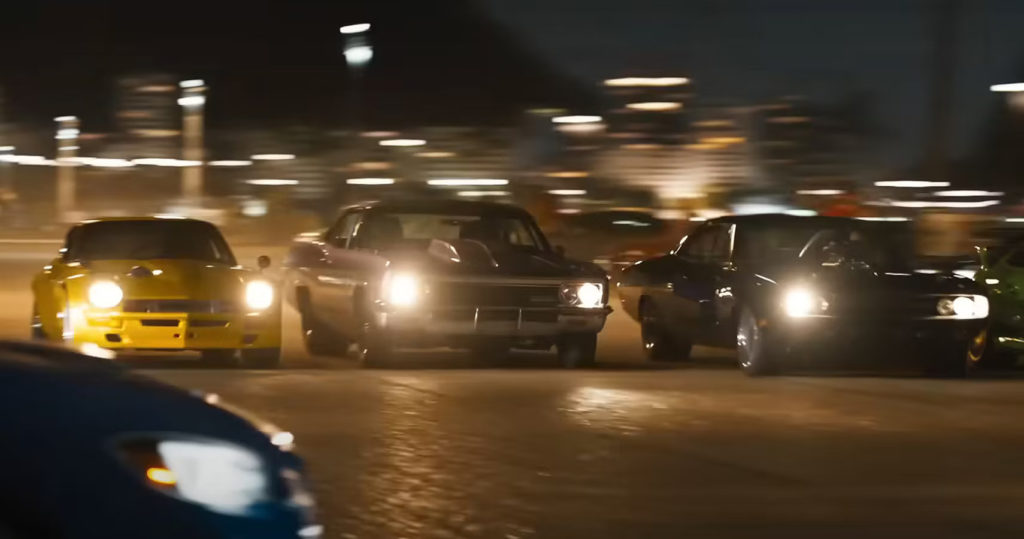 The Chevrolet Impala is used in a drag race against Dom Toretto's 1970 Dodge Charger. The original Chevrolet Impala was powered by a Chevy Big Block V8. It was a 7.0-litre motor that produced around 472hp.
3. Pagani Huayra Tricolore
This is a supercar with a minor role in the latest F&F movie. It is only seen for a couple of seconds while parked outside the Toretto House in Los Angeles. However, its significance in the real world and its desirability factor puts it at number three on our list.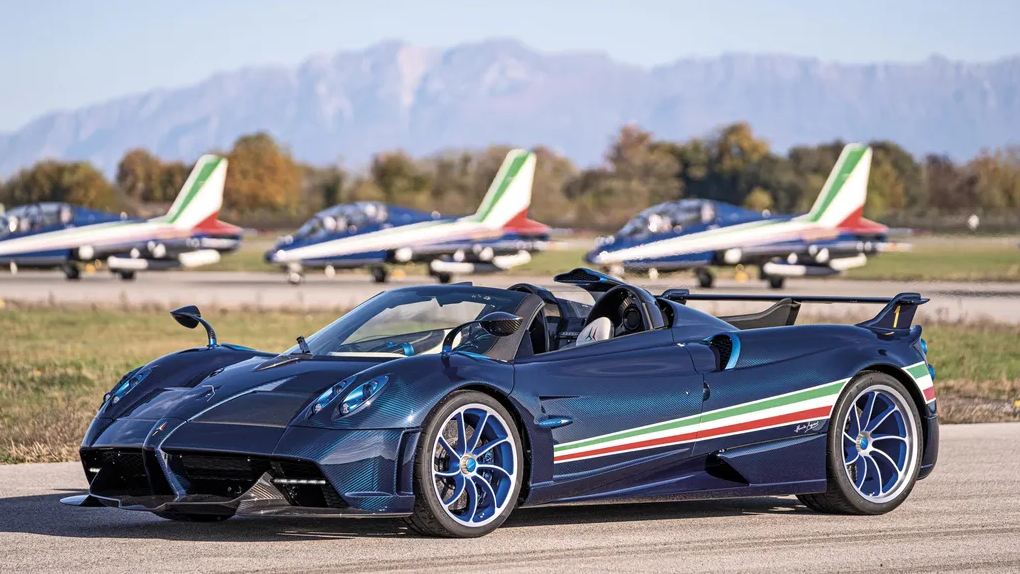 The Pagani Huayra is a thoroughbred exotic. The name Huayra loosely translates to 'Wind' and that is something that this supercar knows to play with. It has multiple aerofoils and planes that open and close individually to create the most ideal downforce scenario for the car. The Huayra used in Fast X is the Tricolore which was created as a tribute to the Italian Air Force.
Powering the Pagani Huayra Tricolore is a twin-turbo 6.0-litre V12 engine that produces 840hp & 1,100Nm! It is a little too exotic to be destroyed while trying to stop a bomb or to drive off a military aircraft and that is why it might be parked. It also might have to do with the fact that only 3 of these cars were ever built. Check out this particular Pagani Huayra BC for sale in the UAE!
2. Chevrolet El Camino
The Chevrolet El Camino is one of the most iconic muscle cars ever produced. It is an instantly recognisable car thanks to its unique design — a long bonnet followed by the door & then a lengthy flatbed. It was always a two-seater and in Fast X, the El Camino's large truck bed at the rear was used to store bombshells!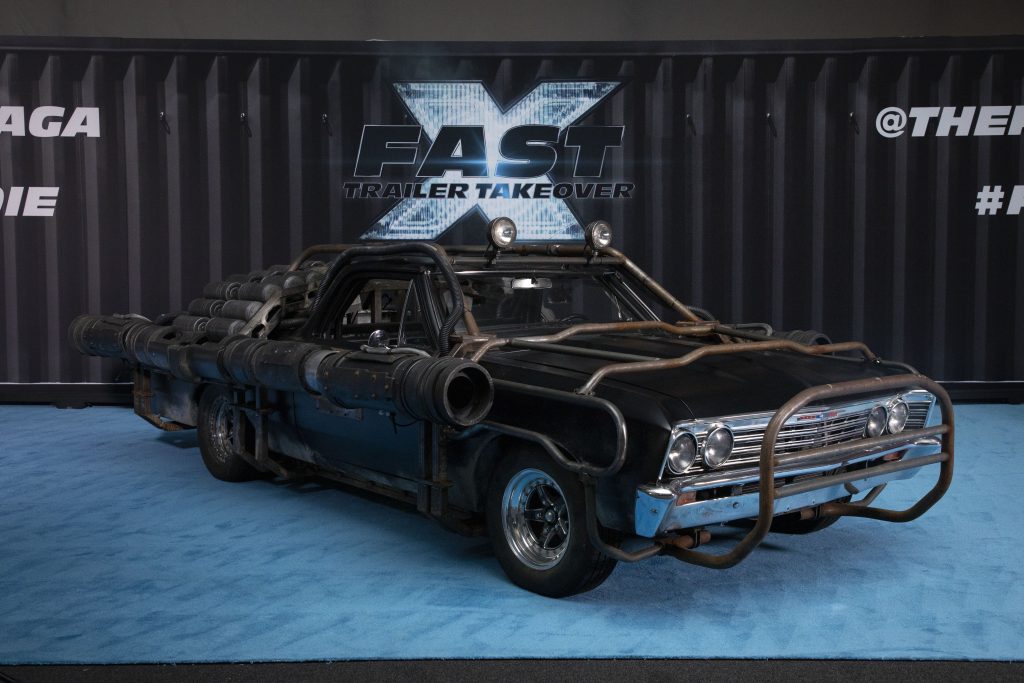 In the movie, the El Camino is Jakob Toretto's project car stored at a safehouse. When the enemy arrives at the safe house, Jakob heads out of the safe house in his 'safe car' which has cannons stuck to its sides. In action, the car is seen firing its shells at and destroying the villain's cars! In real life though, the Chevrolet El Camino was powered by a 6.5-litre Big Block V8.
1. 1970 Dodge Charger R/T
This is the most iconic car in the Fast & Furious series. It is Dom Toretto's signature car and his biggest and baddest stunt moves were all pulled off with the 1970 Dodge Charger. Be it jumping over a train, jumping off bridges, pulling off wheelies that could put motorcyclists to shame or even taking on a nuclear submarine and then defeating it! Dom's 1970 Dodge Charger has been there and done that.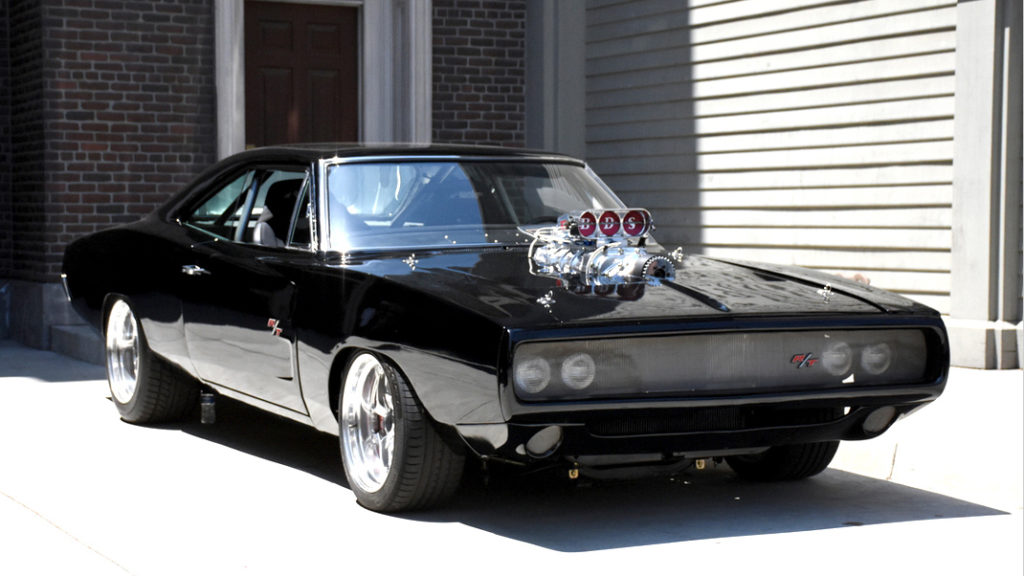 In reality, the 1970 Charger R/T is powered by a 5.7-litre V8. However, depending on which Fast & Furious movie you are watching, you could see a variety of different engines ranging from a standard unit to one with a massive supercharger that pops up about six feet above the bonnet.
Fast & Furious began as a simple movie series based on street racing and its associated lifestyle with some fancy cars in it. While the fancy cars factor still remains, the movie stars have become nearly superhuman. However, the series still remains action-packed and Fast X will be turned into a trilogy. So, if you haven't watched the movie yet, be prepared for a shocker of an abrupt ending and Gisele (Gal Gadot) returning from the dead. Yes, that's a spoiler, and you're welcome!
Also Read:
– Does Your Car Really Need Premium Petrol? Here Are The Differences Between Normal & Premium Petrol
– Top 10 SUVs To Buy In The UAE
– All You Need To Know About Elon Musk & His Tesla Story