Ahhh, Bentley. Highly regarded as sophisticated and luxurious vehicles for those with deep pockets. Not very often are they considered "speed demons" that race their way down Shaikh Zayed Road. Unless it's one of 300 Bentley Continental GTR-3's. But you'd be surprised just how quick Bentley's are! Top speed's exceeding 300 km/h and 0-100 times that dip below the five-second mark.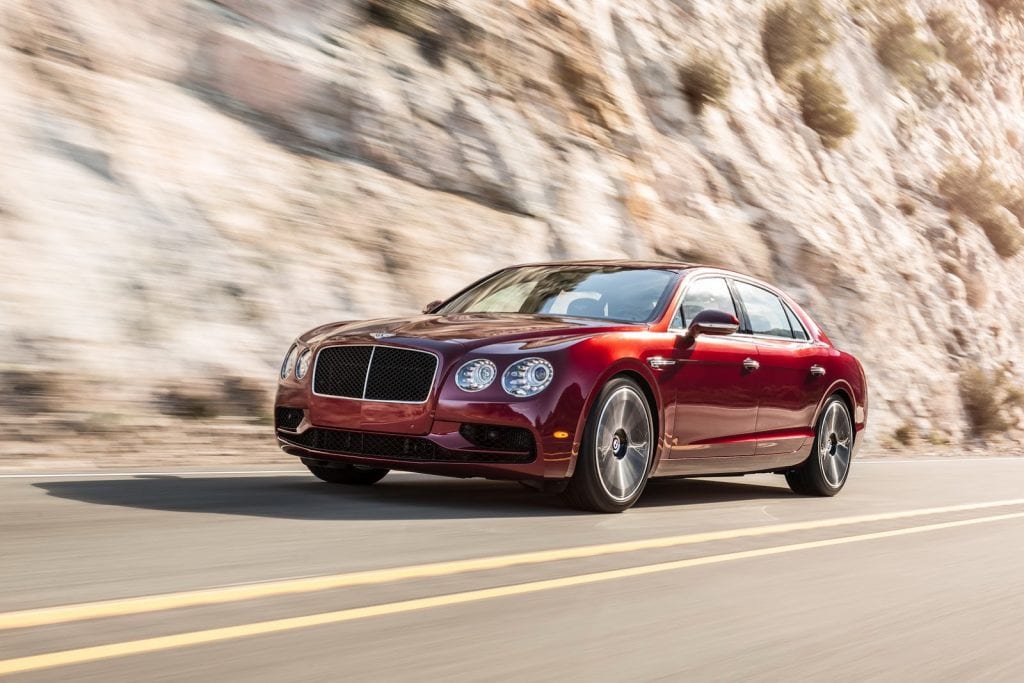 GTR-3's are just one model in Bentley's fleet that pushes these sophisticated creations though the threshold of speed. Bentley Continental GT V8 S and Mulsanne Speed contribute to the lineup, and just to give customers another option, here comes an upgraded Flying Spur.
Slotting in between standard V8's and the mighty 6.0-litre twin turbocharged V12 models, Bentley Flying Spur S models boast an increase of 21 horsepower, now pushing out 521 hp and 680 Nm of torque with the pedal hitting the floor. Of course that means a decrease in sprint time, now 4.9 seconds with a top speed of 306 km/h.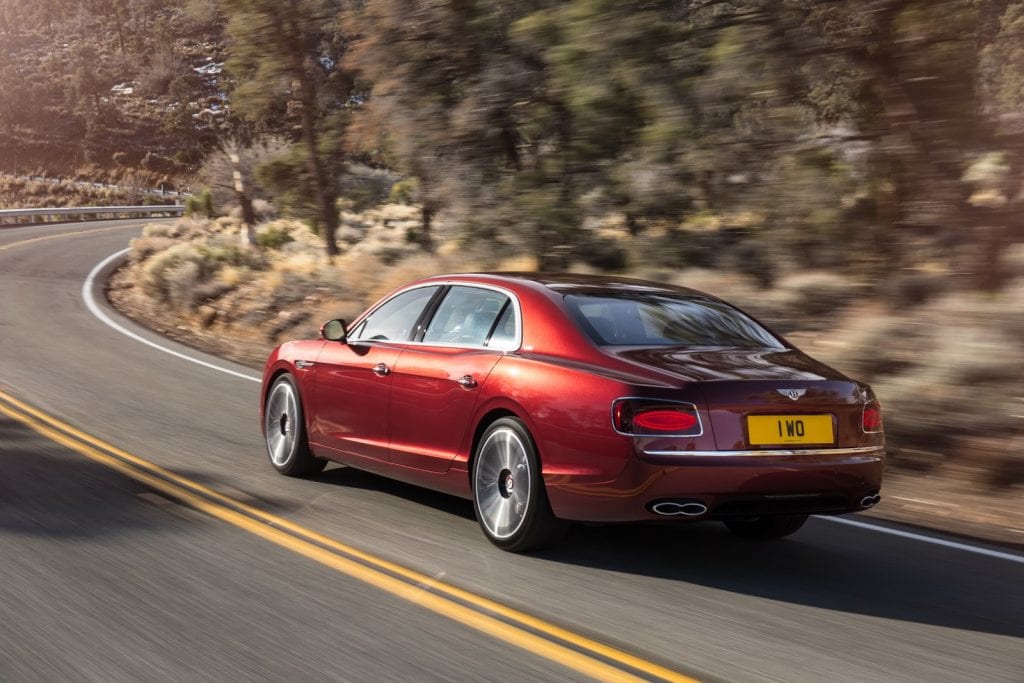 More power means more fuel right? V8 S models can still cover and impressive 837 kilometers on a single tank. Maybe not at full speed, though.
Bentley hasn't just tuned the engine, they've revised the transmission, suspension and drivetrain. Putting the vehicle into "S" mode enhances throttle response and extra engine braking via the transmission, plus the new setup on suspension equals better handling which is always a bonus.
It doesn't stop there, 20-inch open-spoked rims, darker front grille with a Beluga gloss rear diffuser. Inside hints of piano black trimmings, two-tone premium leather seats and contrasting roof centre complete the look to stand out from "regular" models. Looks like brushed metallic finishing could be on the menu too.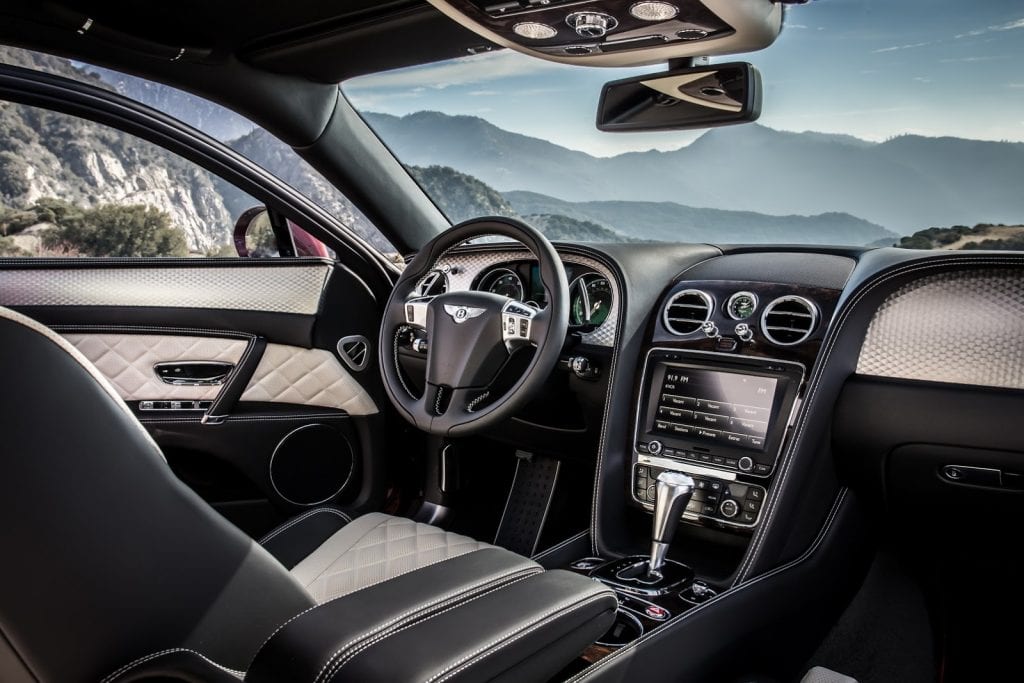 Rear passengers are in for quite a treat, with the already standard mini tablet remote control for climate control, adjusting the volume and infotainment system without having to move forward. Maybe a touchscreen device just isn't enough. How about wi-fi connectivity to check emails or browse the web, that's on offer too and let's not forget about the optional dual-screen rear entertainment system.
That's not all, customer's looking for a more menacing look can opt for 21-inch black and bright machined six-spoke rims, gloss black side view mirror casings and factory tinted windows.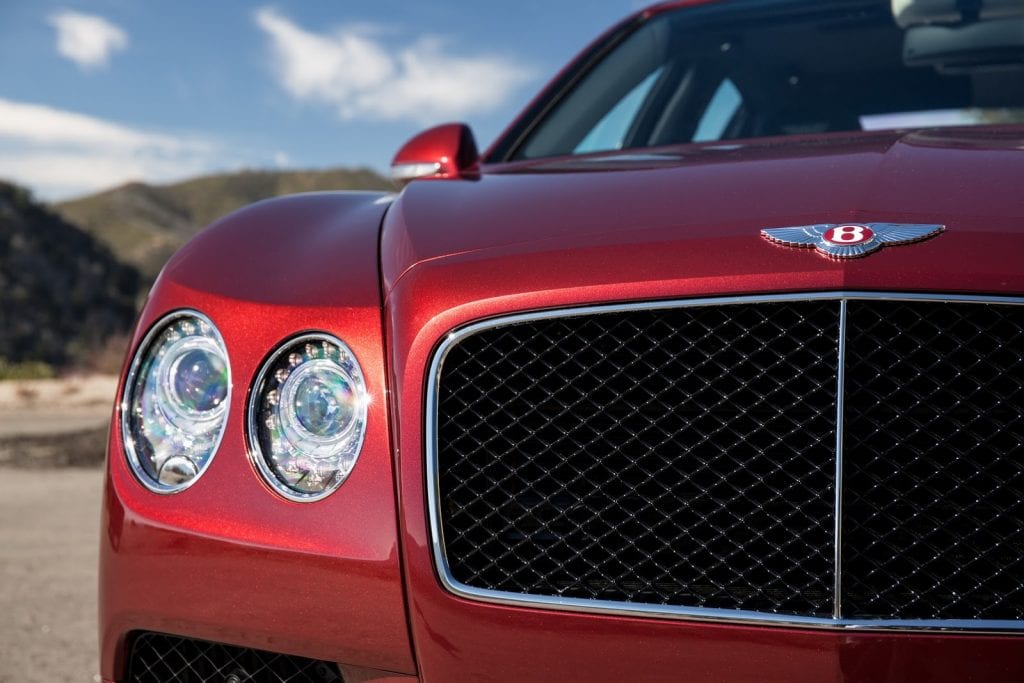 Look out for this new luscious vehicle to be on show in two weeks time in Geneva. They are expected to roll into showrooms during the summer.
Looking at buying a Bentley Flying Spur with an eight or 12 cylinder petrol engine? Check out new Bentley Flying Spur and used Bentley Flying Spur for sale in Dubai, and Abu Dhabi