After months of anticipation of when the renamed Porsche Boxster and Cayman models will launch in the region, Porsche has kindly provided us with a release date and it's here a lot earlier than you may think.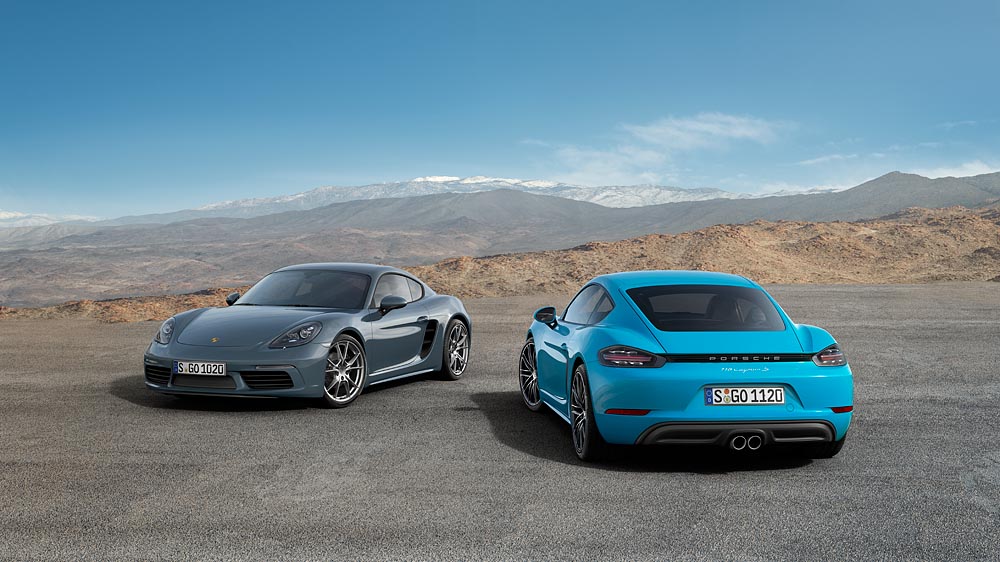 24th of September 2016 is the date you need to check off as that's when the new-age of Porsche rolls out of showrooms in Dubai, the rest of the UAE and the surrounding region. Prices have yet to be revealed to the public. However, Porsche Middle East is currently taking pre-orders.
For those living under a rock or who need a minor refresh as to why this is the new-age of Porsche, aside from the 718 badge being revitalised, a brand new four-cylinder motor replaces the older V6. With a displacement of 2.0 or 2.5-litres and a turbocharger attached, 300 to 350 horsepower is generated at least in Cayman and Cayman S models. That's a 25hp increase over previous models.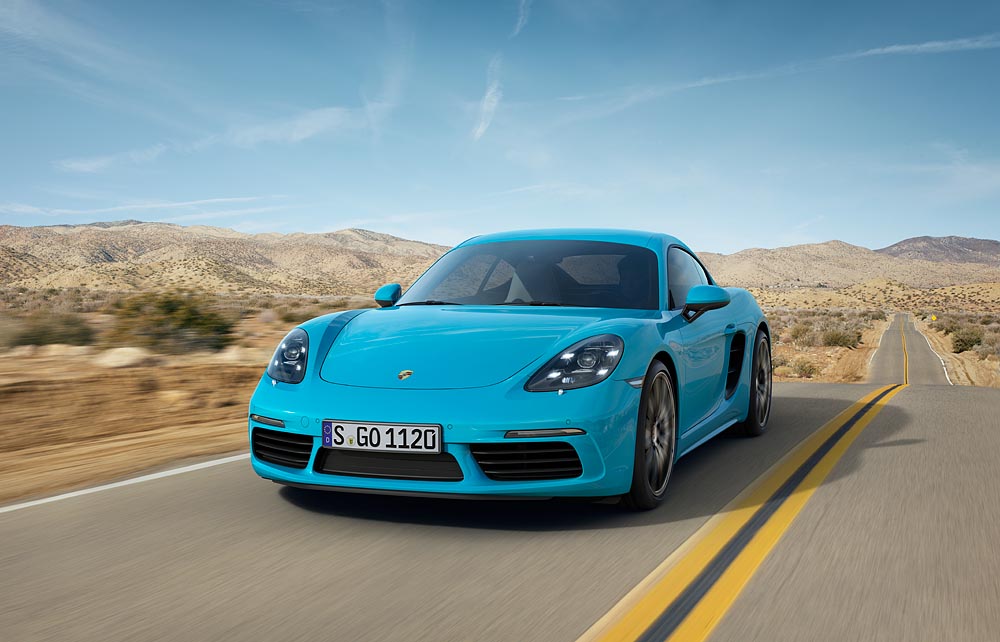 As you would expect, the 0-100 km/h time decreases and top speed increases. With the Porsche Doppelkupplungsgetriebe or PDK for us non-German speakers and Sports Chrono package equipped, standard Porsche Cayman models launch from standstill to 100 km/h in 4.7 seconds whereas the Cayman S can achieve the same in around 4.2 seconds. Top speed for both models is electronically capped at 275 and 285 km/h.
New brakes are fitted to each corner of the vehicle to slow down the "entry-level" sports car, and active sports suspension is available for Cayman S models. With the Sports Chrono Package equipped, drivers can select four drive modes; Normal, Sport, Sport Plus and Individual. The first three have predetermined settings whereas Individual setting; drivers can adjust various components to their needs for optimal performance.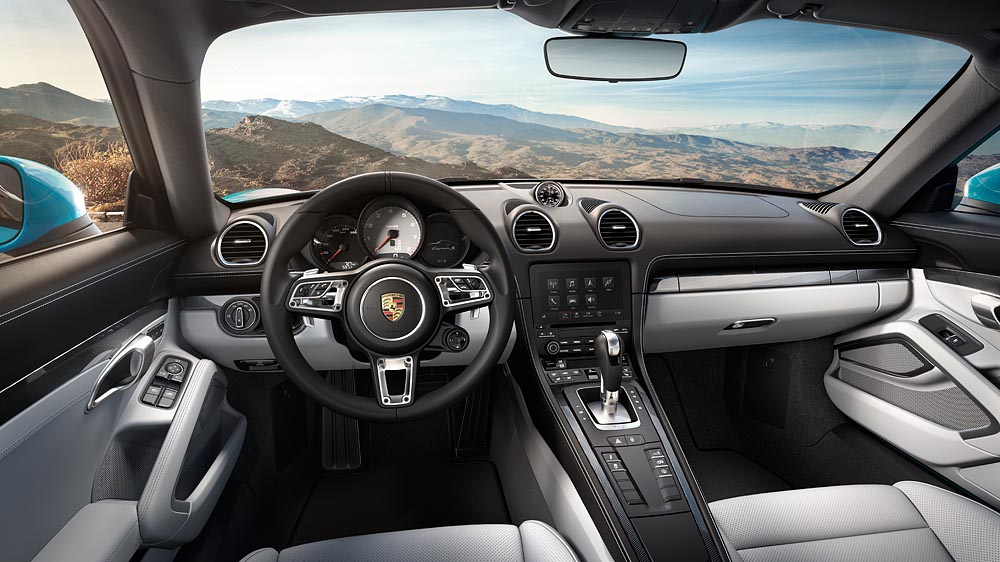 And it's not just the engine that's new, inside, upgraded materials cover the dashboard, door panels and seats, a new sports steering wheel inspired by the 918 Spyder is available and all the media options have been given an upgrade. Apple CarPlay now comes standard and an optional system simply known as Connect Plus adding Google Earth, Google Street View, real-time traffic information and WiFi Connectivity. And in an effort to keep the driver more in tune, all of the mentioned can be controlled via the Porsche Connect App and Porsche Car Connect.
On the outside, it bears a small resemblance to the previous generations. However, in 2017 trim, these cars now have a more muscular body thanks to a new front bumper with larger air intakes, side air intakes to match, slimmer 911 inspired headlights with Bi-Xenon and LED's, refined rear end with and integrated rear spoiler.
For a sportier look, you can attach a SportDesign package, 20-inch Carrera wheels, sports exhaust system with black tips, side door stickers pointing out which model you're driving, and various accents are all highlighted in high-gloss black.
Seeing as it's still a few months away, and I know you want to buy new Porsche Cayman or used Porsche Cayman for sale in Dubai, Sharjah and Abu Dhabi. Don't miss your chance to get a V6 version.