BMW celebrates 100 years this year, and to celebrate they unveiled a gorgeous prototype as a look into the future of BMW. The German Manufacturer owns both the Rolls Royce and Mini they have revealed the other two's 'visions' of the future and here is Rolls-Royce's take on what's to come.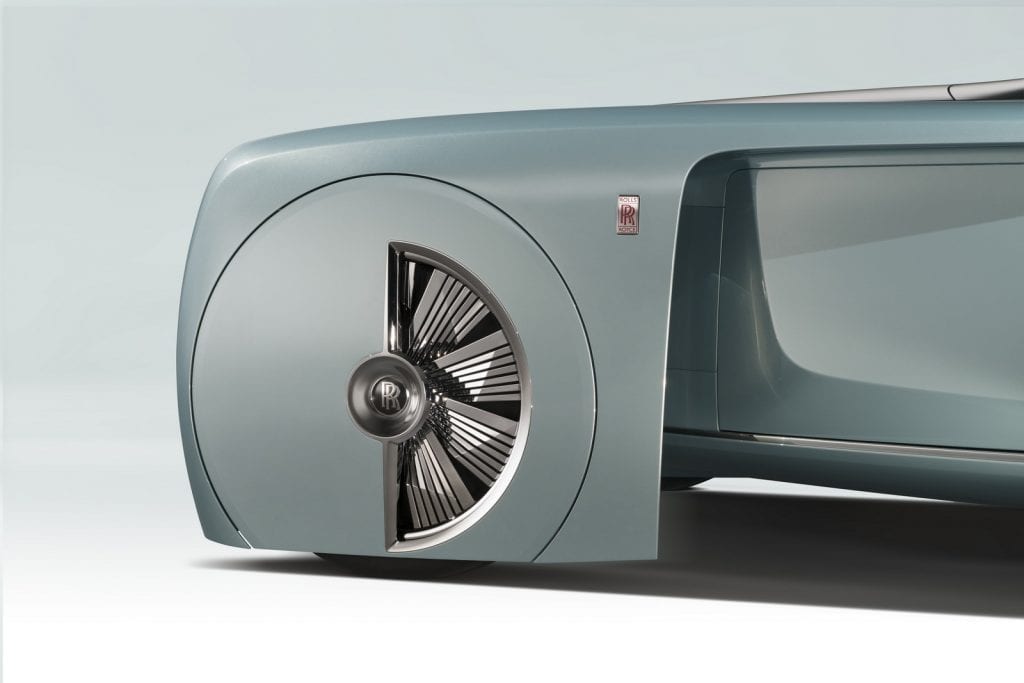 Known as the Rolls-Royce 103EX, the chassis is hand-built with lightweight materials making up the exterior. At first glance, the iconic Rolls-Royce logo and Spirit of Ecstasy is instantly recognisable from the front end with two LED headlights embedded on either side. 28-inch rims are slightly hidden and are constructed from 65 pieces of aluminium, and to stay true to who they are, weighted wheel caps are here to stay.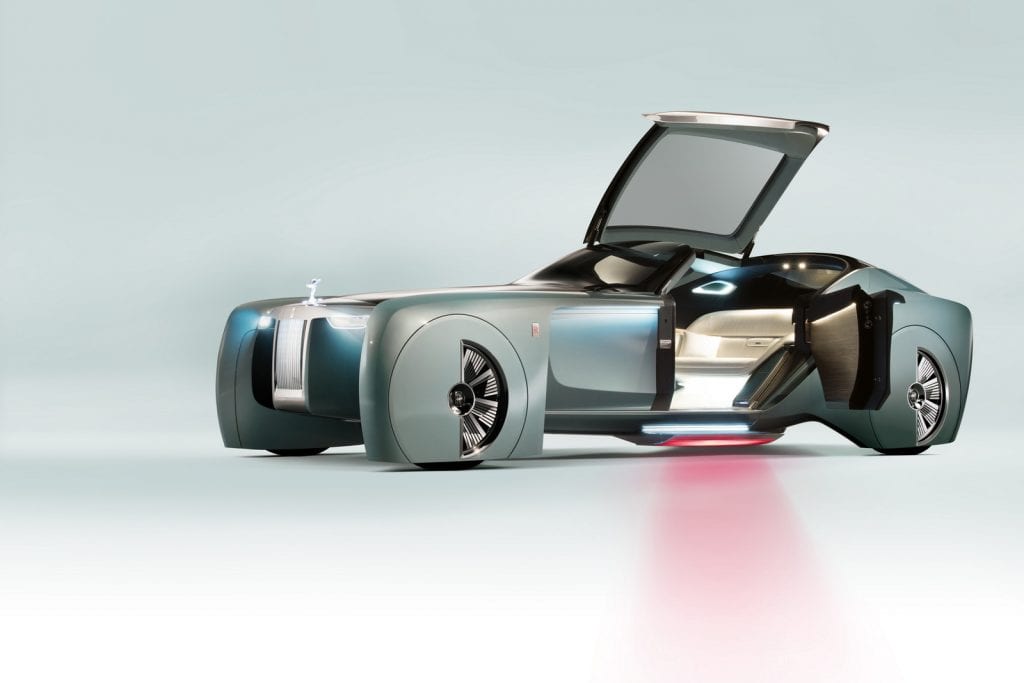 Doors swoop up and allow passengers to stand up (not sure how tall you can be). All passengers are treated like royalty, as a unique device mounted on the undercarriage projects a beam of red light onto the floor beneath, enabling everyone who steps out of the vehicle to walk the red carpet.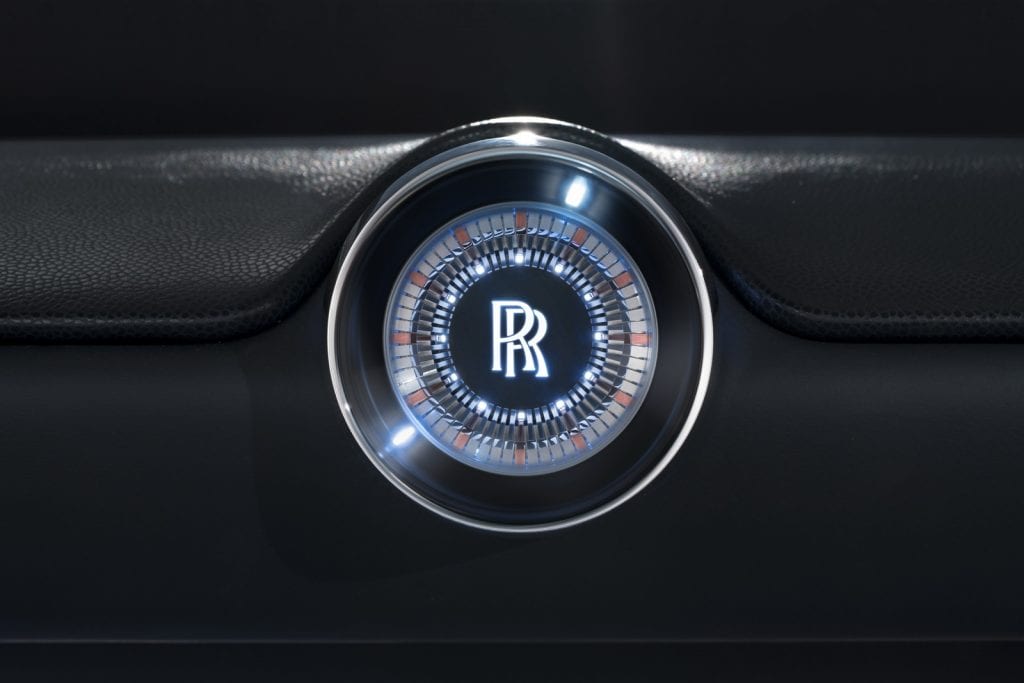 Inside there's no steering wheel; not even a retractable one is hiding behind a secret panel. Instead, driving the car is a computer known as Eleanor. Eleanor is described as the company's fictional chauffeur and virtual assistant who can not only drive the 103EX and its occupants to their preferred destination and also reminds those inside about appointments, schedules and can make suggestions based on past events.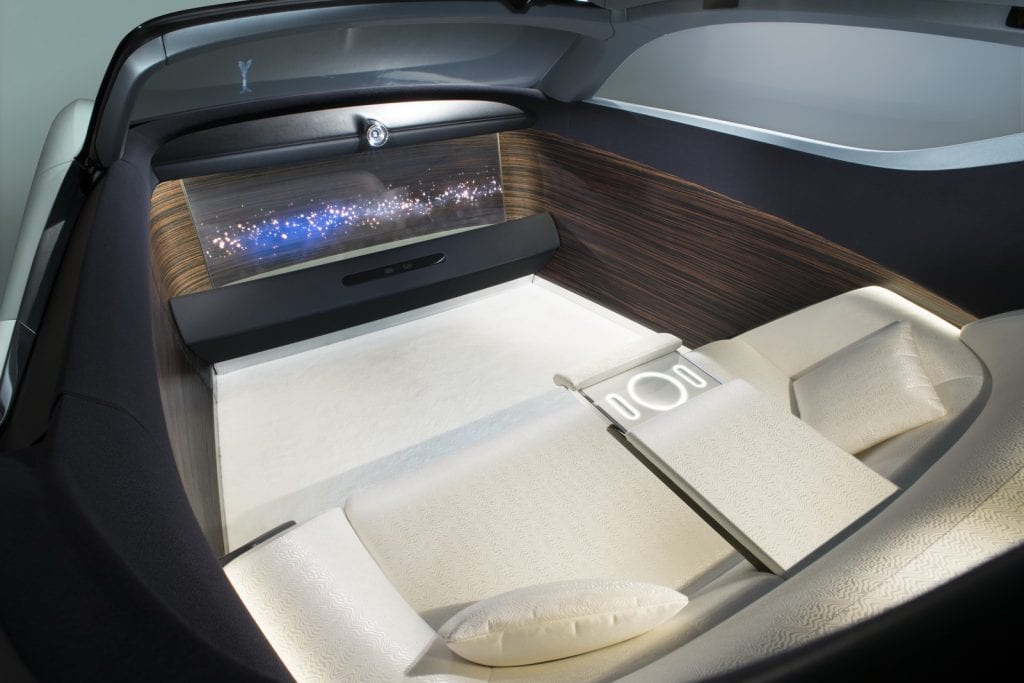 Aside from the lack of steering wheel, Rolls-Royce has stripped out the seats and in their place, they have installed a sofa facing towards a transparent OLED screen displaying all the necessary information, and no Rolls Royce would be complete without a bespoke analogue clock. In the 103EX, this beautiful creation is mounted centrally just above the holographic screen.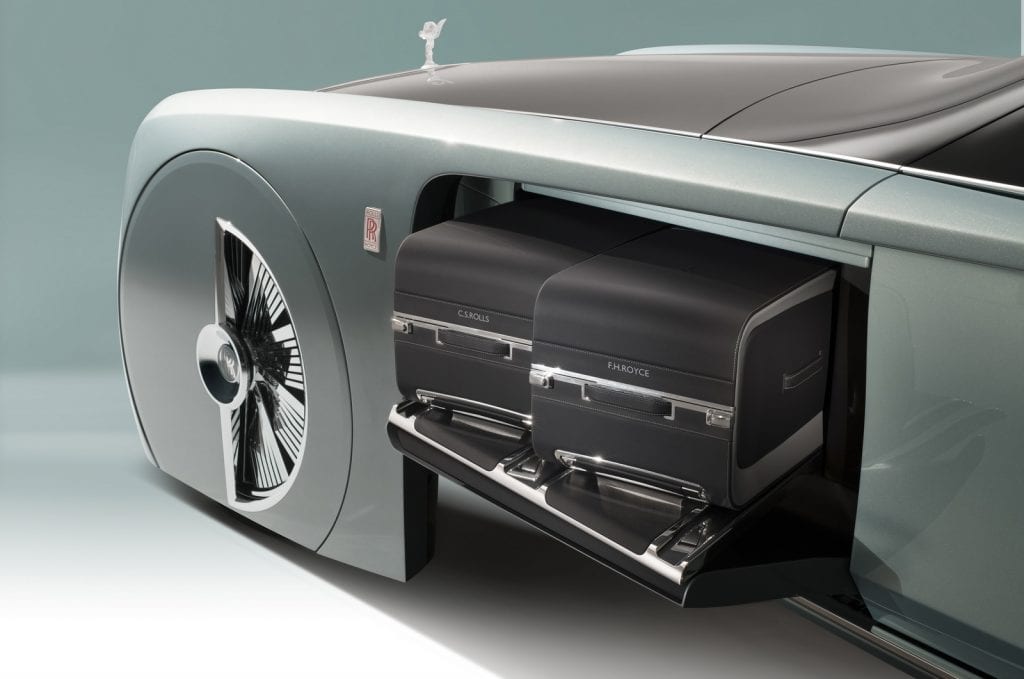 Where do you put the luggage I can see you asking yourself. Just behind the front wheels (at least on the left side) is a storage compartment that appears to be large enough for two medium sized bags. And what about the umbrella's that come with every Rolls-Royce? Those are still mounted in the door, and simply require a tap to pop out.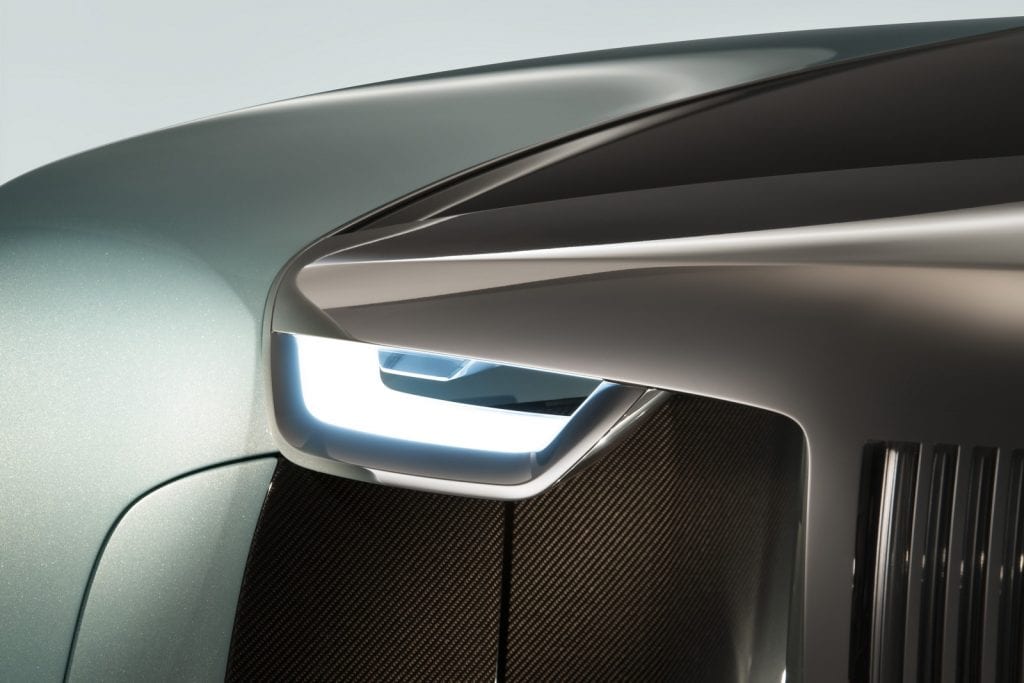 Rolls-Royce says that the 103EX is powered by an all-electric powertrain as the British manufacturer believes that the V12 petrol engine is unlikely to stick around in the future. Naturally, an automatic transmission will power the wheels, but what wheels they will power is unknown.
However, there is one downside to this beauty; it's technically a design study and its fate of whether or not we'll actually see it on the road is unknown. But let's not surround ourselves with negativity and just feast your eyes on all of its glory.
The Rolls-Royce 103EX is still a couple of years away and until then you can buy new Rolls-Royce Wraith and used Rolls-Royce Wraith for sale in Dubai, Abu Dhabi and Sharjah.