| | |
| --- | --- |
| Starting price: | 2.4 Millon USD (approx. 8.8 Millon AED) |
| Engine volume: | 5.0 Litre |
| Cylinders: | 8 |
| Torque: | 1371 Nm |
| Horsepower: | 1340 hp |
| 0 to 100 km/h: | Less than 3 seconds |
| Maximum speed: | 400 km/h (estimated) |
In September 2011, Swedish car manufacturer Koenigsegg set the world record for fastest time that a street legal production car went from 0 to 300km/h and back to 0 with their Koenigsegg Agera R. Incredibly enough it did this in 21.19 seconds but now, five years later a new contender from the Koenigegg plant has shattered that record significantly.
A video has surfaced from the Swedish car builder showing the world exactly what their newest creation, the Koenigsegg One:1, is capable of. Its name derives from the horsepower of the engine and the dry weight of the car being an identical 1340 horsepower to 1340 kilos, giving the car a hp-to-weight ratio of 1:1.
It's not a supercar though. Koenigsegg dubs it a "megacar", not just for its earth shattering process of acceleration, but also the amount of power it creates, an incredible one megawatt (in comparison, the Bugatti Veyron "only" produces 880 kilowatts).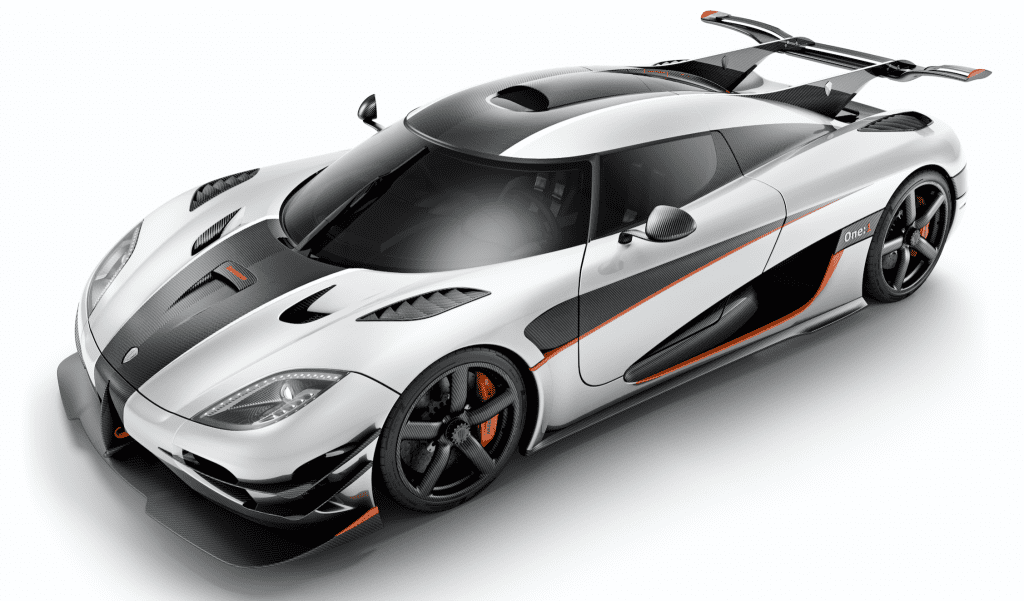 It took the One:1 exactly 11.92 seconds to get from 0-300. To get back to zero, a mere 6.03 seconds. This comes to a total of 17.95 seconds which officially smashes the previous record by an astounding 3.24 seconds. With this, Koenigsegg is firmly cemented into the record books. Although it's not confirmed, it should also replace the Agera R which is already in the famed Guinness Book of World Records.
The run took place at Koenigsegg's official test track, located at an old Air Force base in Ängelholm, Sweden. What started off as a simple test session ensuring everything worked the way it should, ended up with a new world record for Koenigsegg. At one point, the test driver Robert Serwanski even took his hands off the steering wheel before applying the brakes.
Only seven of these of incredible vehicles are known to exist, all have been sold already. Four are destined for Asia, two will stay in Europe and one lucky person in the United States will own the One:1. Of these seven cars one is a test car/prototype for the company, so that may leave just one for the general public to drool over in Europe.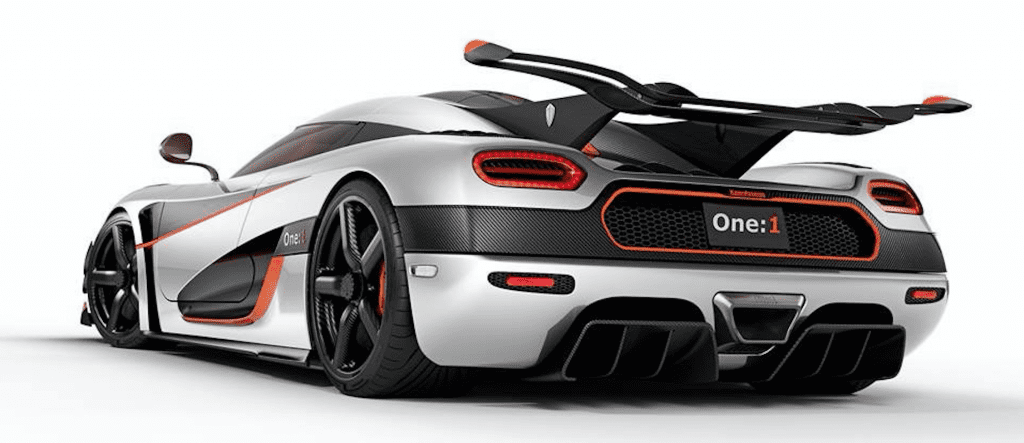 Koenigsegg was set to tackle the infamous 20.7 kilometre Nurburgring in Germany with the One:1. Recent reports have suggested the track owners have banned timed runs, effectively leaving the Porsche 918 the fastest production-based car to go around the ring with a time of 6 minutes and 57 seconds. However, considering the specs that One:1 possesses, it could potentially have thrashed that time. The "megacar" did complete a full lap of Japan's Suzuka circuit with a lap time of 2 minutes, 17.57 seconds, being nearly a full second quicker than the Nissan GT-R.
The One:1 is powered by a 5.0 litre twin-turbocharged V8 engine, which takes in standard petrol, race fuel and even biofuel. It accelerates from 0-400 km/h in an estimated 20 seconds and the gearbox is a specifically designed 7-speed automated manual. Twin-turbocharging an engine is common practice, but what about a 3D printed one? Well that's what Koenigsegg have done. By attaching two 3D printed turbochargers to the engine, which are fully variable and produce the exact amount of boost at any RPM, the turbo can reduce lag and pressure spikes.
To make the One:1 as light as possible, the body is comprised of state of the art carbon fibre and kevlar, with the chassis weighing a mere 72 kilos! Koenigsegg also ditched their standard alloy wheels and decided to make rims from carbon fibre, weighing in at just under six kilos making them light enough to be carried around with one finger. This is another first for a street-legal production car.
Koenigsegg have created some incredible machines over the years, they even made a GT race car that didn't make it to the start line unfortunately due to some rule changes. However rare they may be, rest assured there are a precious few new Koenigsegg and used Koenigsegg for sale in Dubai available on dubicars.com.