| | |
| --- | --- |
| Starting price: |  Unknown |
| Engine volume: |  7.0 Litre |
| Cylinders: |  8 Cylinders |
| Torque: |  Unknown |
| Horsepower: |  1451 Hp |
| 0 to 100 km/h: |  2.4 seconds |
| Maximum speed: |  280+ km/h |
1451 horsepower in a street legal machine!!?!? Yes, no need to adjust your eyes it's true, the future of hypercars is upon us. Since 2011 Hennessey Venom GT has been pushing the boundaries of true car performance and trying to topple the great Bugatti Veyron (which they did unofficially). Now it's time for the 2016 Venom GT to push the limit once again.
Shy of 1500 hp is how much power Hennessey's latest creation has an output of. That's absolutely nuts and Hennessey was able to achieve this by adjusting boost outputs. Before it used to crank out 19 psi, however the American Car manufacturer cranks it up to 26 psi. With the extra boost and the engine now guzzling on E85 flexfuel, its twin-turbocharged V8 heart now creates 207 more horsepower than before. By the way all this power is sent via a six-speed manual transmission, which sends power to the rear wheels.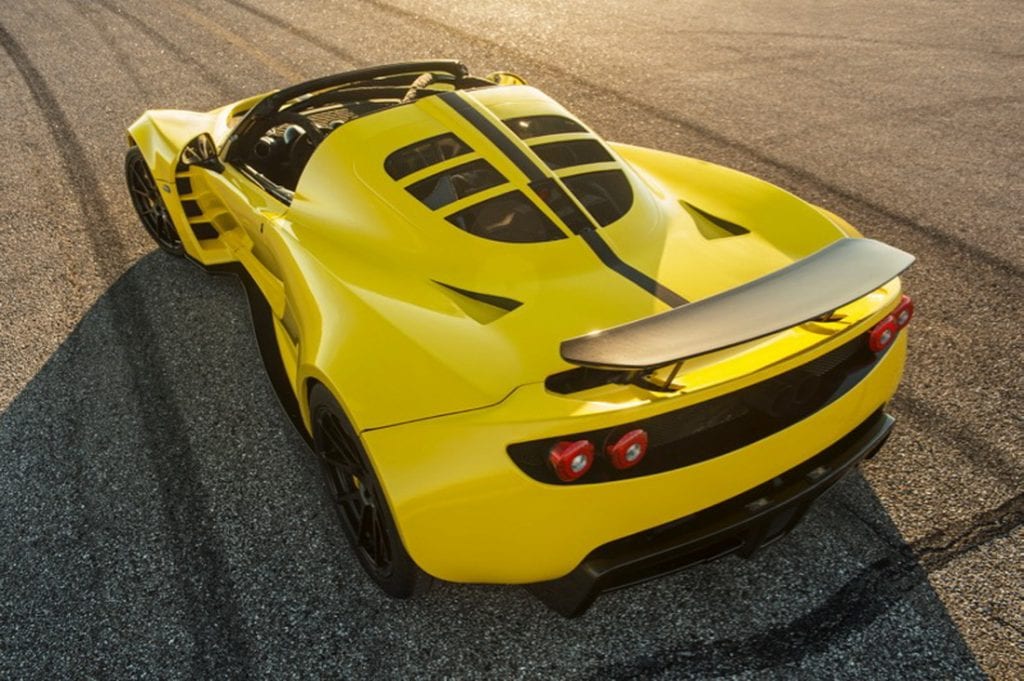 Texan based Hennessey have added a unique traction control system aided by GPS and can be pre-calibrated for certain race tracks around the world for those perfect lap times. Outside, it's all the same with no major changes except for the performance rubber that's been attached to the rims. Dry weight stays the same at 1,244 kilos for coupe style bodies and 1,258 kg for convertible versions.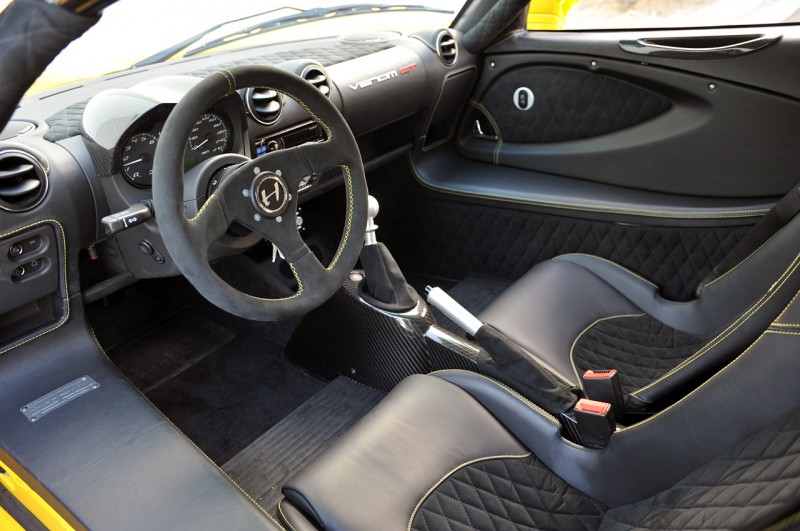 Let's get down to some number crunching, estimated 0-60 mph time: 2.4 seconds, 0-100 mph: 4.4 seconds and 0-200 mph in just 12.8 seconds. Quarter mile drag time: 9.4 seconds! Top speed: 280+ km/h. If it had wings, this vehicle could fly! Let's not forget it has an estimated top speed of 450 km/h, although unconfirmed only time will tell if it can actually achieve this speed, if it is the case, it could retake the "World's fastest street-legal production car" crown.
Clearly this American hypercar fits in with some of the most bespoke cars on the planet and will have to battle for supremacy with the likes of Bugatti and Koenigsegg.
| | | | |
| --- | --- | --- | --- |
| Cars | Hennessey Venom GT | Bugatti Veyron | Koenigsegg One:1 |
| Engine volume: |  7.0 litre/V8/Twin Turbo |  8.0 litre/16 cylinder/Quad Turbo |  5.0 litre/V8/Twin Turbo |
| Horsepower: |  1451 hp |  1200 hp |  1340 hp |
| Torque: |  Unknown |  1500 Nm |  1371 Nm |
| Maximum speed: |  450 km/h |  430 km/h |  400 km/h |
| 0 to 100 km/h: |  2.4 seconds |  2.5 seconds |  2.8 seconds |
| Production |  Extremely Limited |  450 Units |  7 Units |
Hennessey are to build only a small amount of units of this insane machine, you'll need to act as fast as the car does 0-60 if you would like to purchase one. The company is currently focusing on their latest creation, the Venom F5 which is why so few Venom GT's will be built.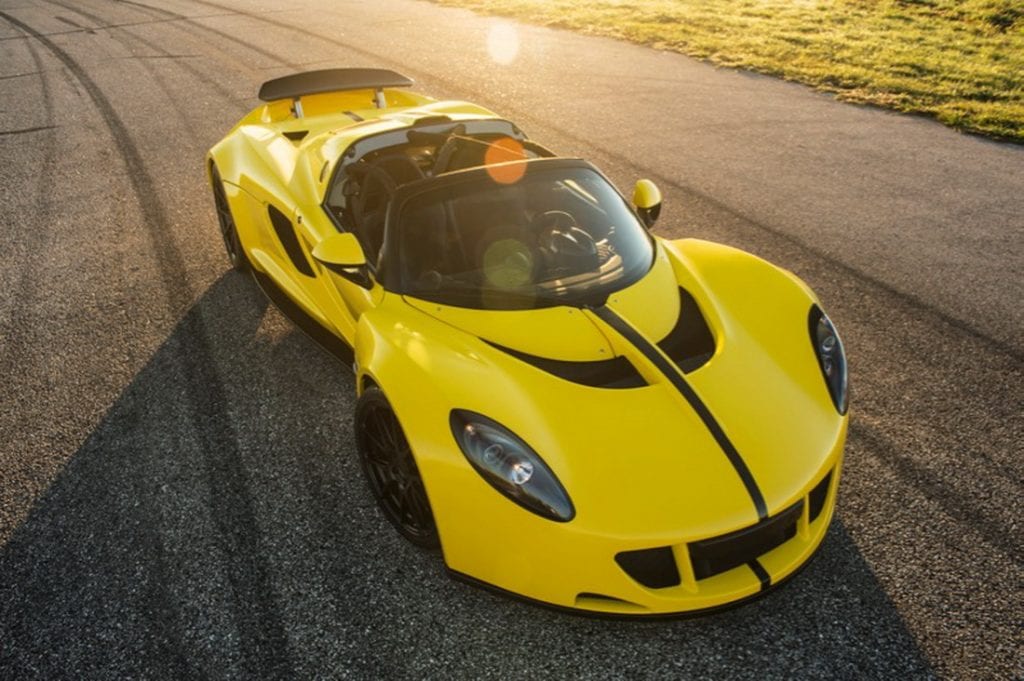 The newly built super quick Hennessey Venom GT will be on display at SEMA in the US in both coupe and convertible trim alongside some of Hennessey's ultimate creations such as a Ford Mustang that can do 0-60 in just 2 seconds and the ever so powerful VelociRaptor.
Hennessey Venom GT's have always been in limited production with less than thirty being known to have been built. A few have been spotted over the past couple of years here in the UAE and if it spews out a whopping 1451 horsepower and can achieve an insane top speed, one is bound to show up here.