| | |
| --- | --- |
| Starting price: |  Unknown |
| Engine volume: |  5.7 Litre |
| Cylinders: |  8 |
| Torque: |  543 Nm |
| Horsepower: |  381 hp |
| 0 to 100 km/h: |  6.5 Seconds (estimated) |
| Maximum speed: |  220 km/h (estimated) |
After months of leaks from social media sights such as Twitter showing off what the 2016 Toyota Land Cruiser will look like later this year, finally, one of Japan's most popular automotive brands has officially unveiled what the SUV will look like.
Whilst the upmarket luxury Lexus brand unveiled their LX570 at the 2015 Pebble Beach Concours D'Elegance, Toyota was busy taking the wraps off the 2016 Land Cruiser on home soil, finally giving us and the world an official look at the SUV.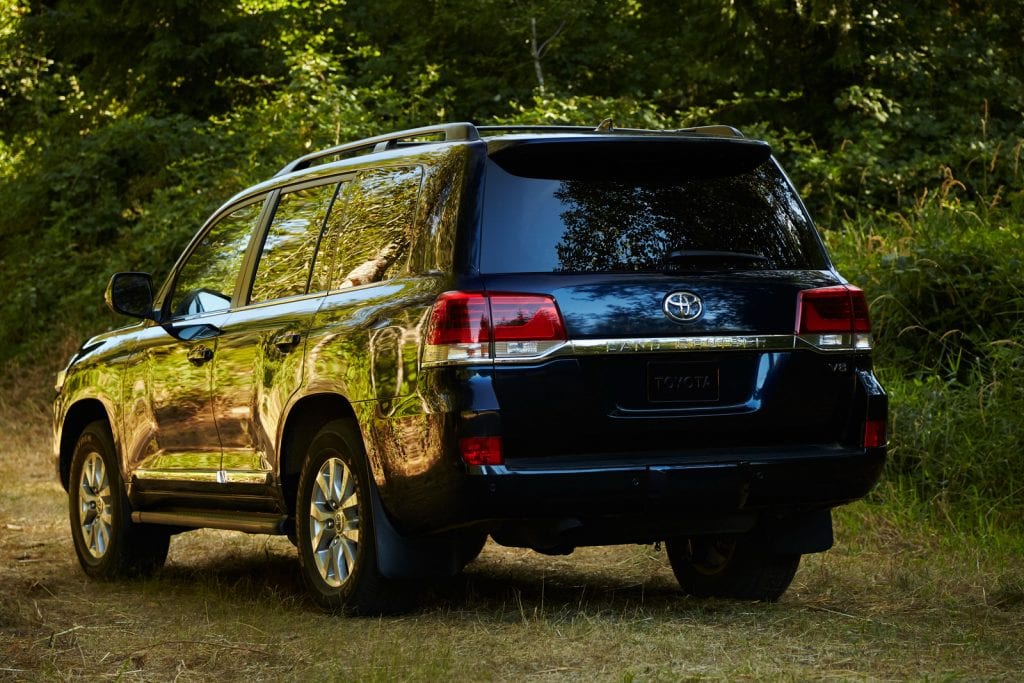 A significant change has been made to the front grille, bars have been added to the front lights to split the xenon from the LED's, rear lights have been fitted with LED's as well. A new bonnet has been placed over the engine with deeper curves and an indent in the middle.
Toyota has equipped the vehicle with their latest safety technology such as adaptive cruise control, lane-departure assist, pedestrian detection (probably includes animals), pre-collision warning system and automatic high beam system, all this is part of a Safety Sense P Suite package. Kinetic Dynamic Suspension System also makes a return, using hydraulics to stabilize the vehicle during on-road or off-road driving.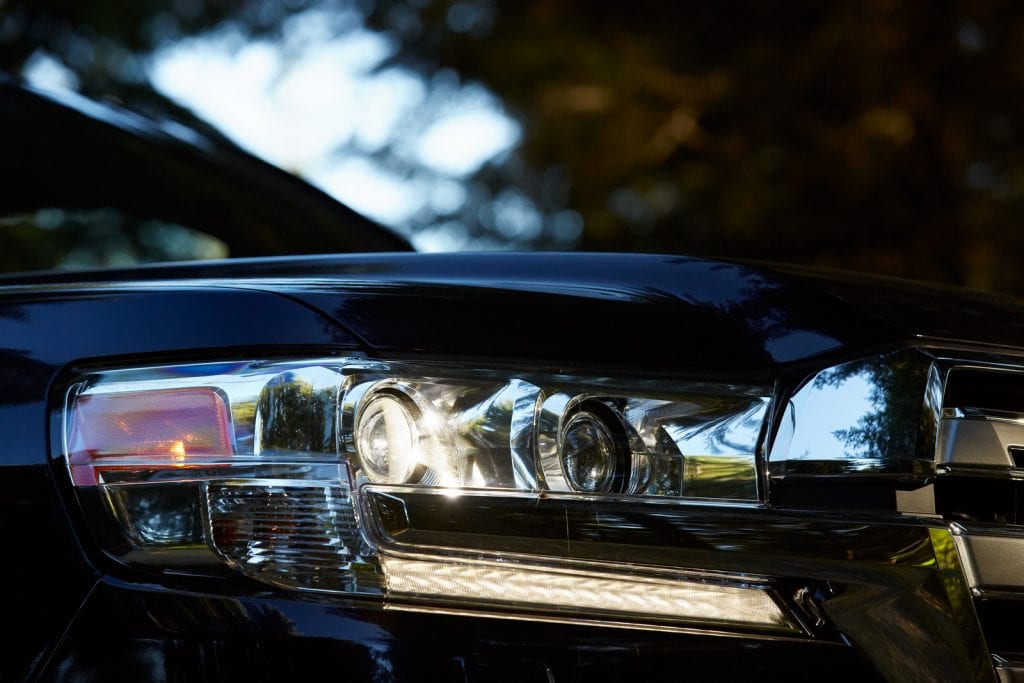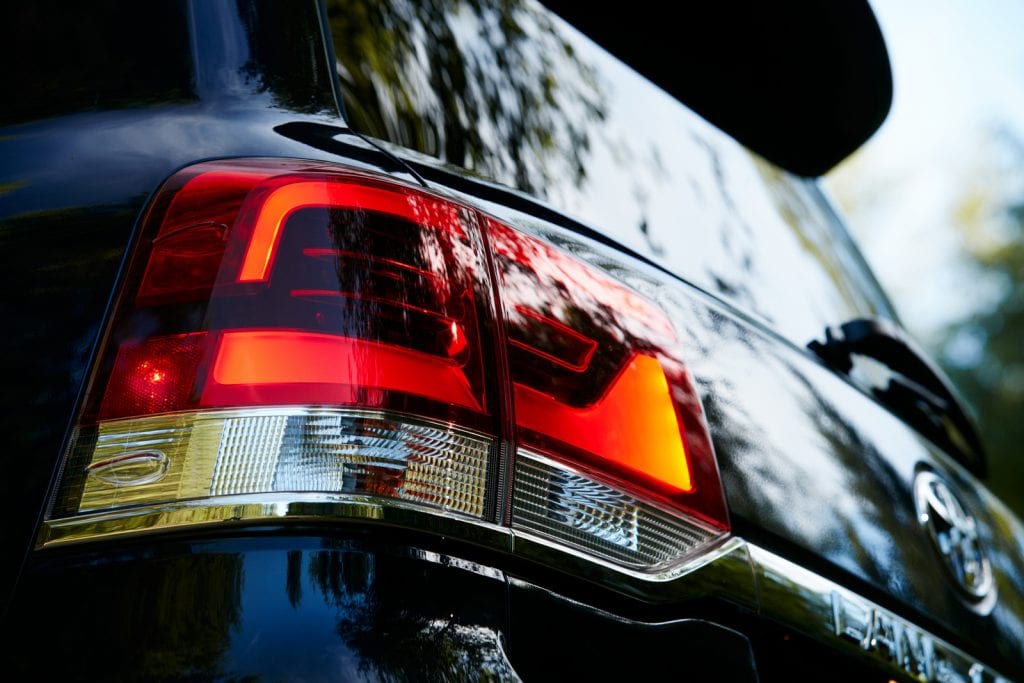 Four trim levels will be available with the Japanese marque having not mentioned what they will be known as and if GX.R or VX.R will be carried over. It's known that a V8 5.7-litre petrol engine will be available rated at 381 horsepower and producing 543 Nm of torque coupled to a new eight-speed automatic gearbox, an upgrade from the previous generation. With its V8 engine, the Land Cruiser is capable of towing 3,855 kilos that's enough to hitch up 4 quad bikes and head down to Big Red for a bit of off-road action.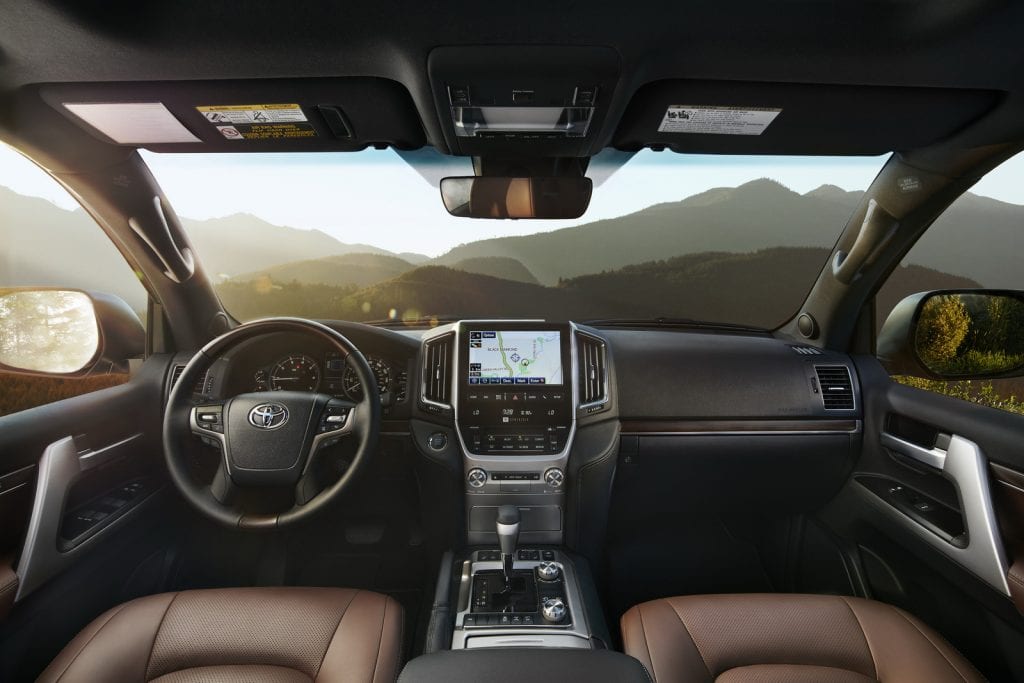 Top of the range Land Cruisers benefit from two choices of interior colour, Black and Terra Brown leather with wooden trim accents around the cabin. Passengers in the rear can enjoy some visual entertainment via new and larger 11.6 inch screens mounted on driver and passenger seats, which have HDMI inputs. JBL provides a premium sound system with 14-speakers and one subwoofer that will project music coming from the CD player, Radio/Tuner, via Bluetooth pairing, AUX or USB inputs. Navigation, vehicle setup and many other applications are all accessible via a nine-inch touchscreen up front.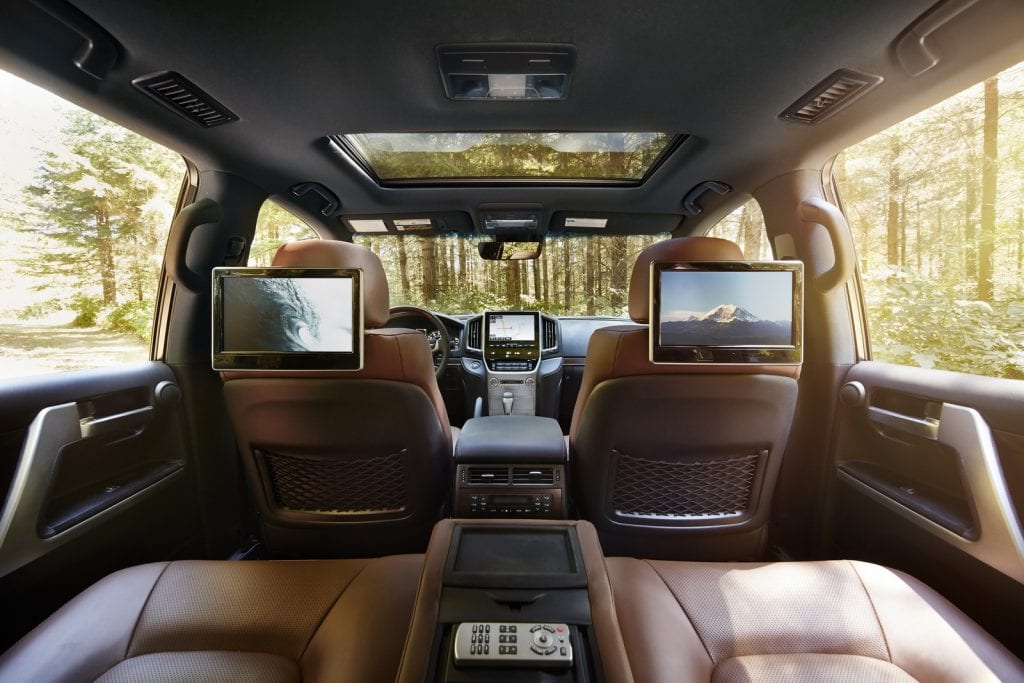 Qi wireless charging also makes it way into the vehicle for select smartphones, besides all the fancy features added to high-end models, two options are available for dashboard instruments, three options for alloy wheels and three options for the steering wheel as well as different lighting options and daytime running LED's being optional extras.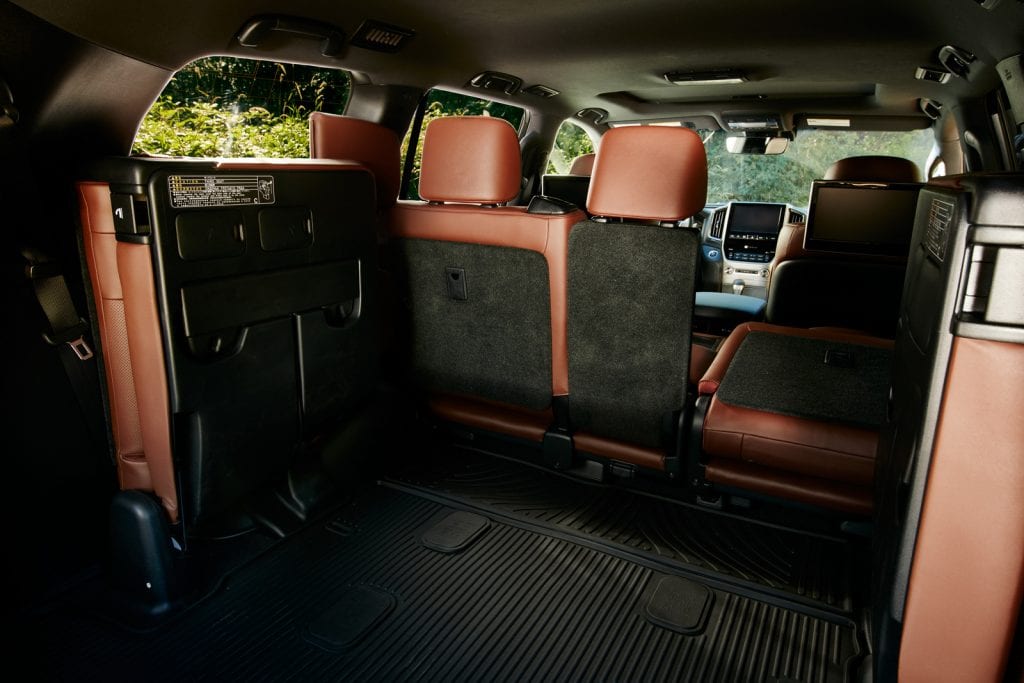 Inside seating arrangements can be between five and eight passengers.
It won't be too long until 2016 Toyota Land Cruiser hit the showroom floors here, whilst we sit and wait maybe you're interested in the current shape or older models, check out new Land Cruiser and used Land Cruiser for sale in Dubai, UAE listings on dubicars.com.