After plenty of sightings of the demonic Mercedes-Benz AMG GT R tearing up tracks and several streets around the world, Mercedes have finally acknowledged it's existence and released a heap of pictures, after a James Bond style launch at Brooklands.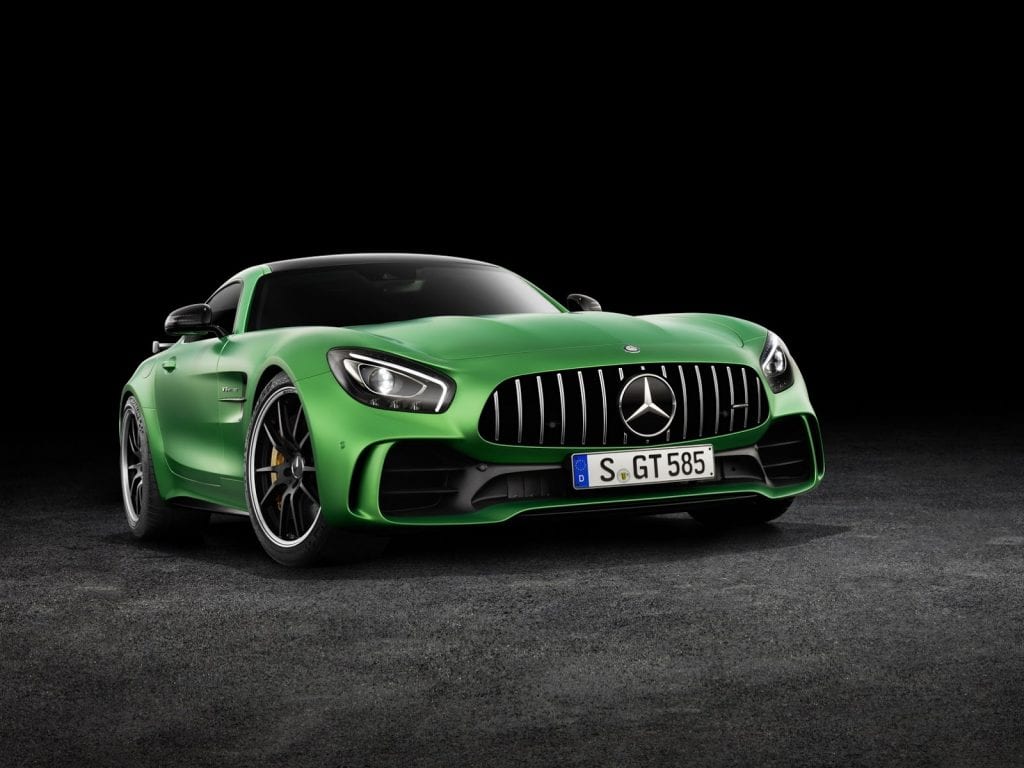 Much of the exterior derives from the Mercedes-AMG GT3 race car giving the Hulks vehicle of choice not just a bit more grunt, but an aggressive exterior to boot. Unique 20-inch lightweight rims fitted to each corner to complete the look.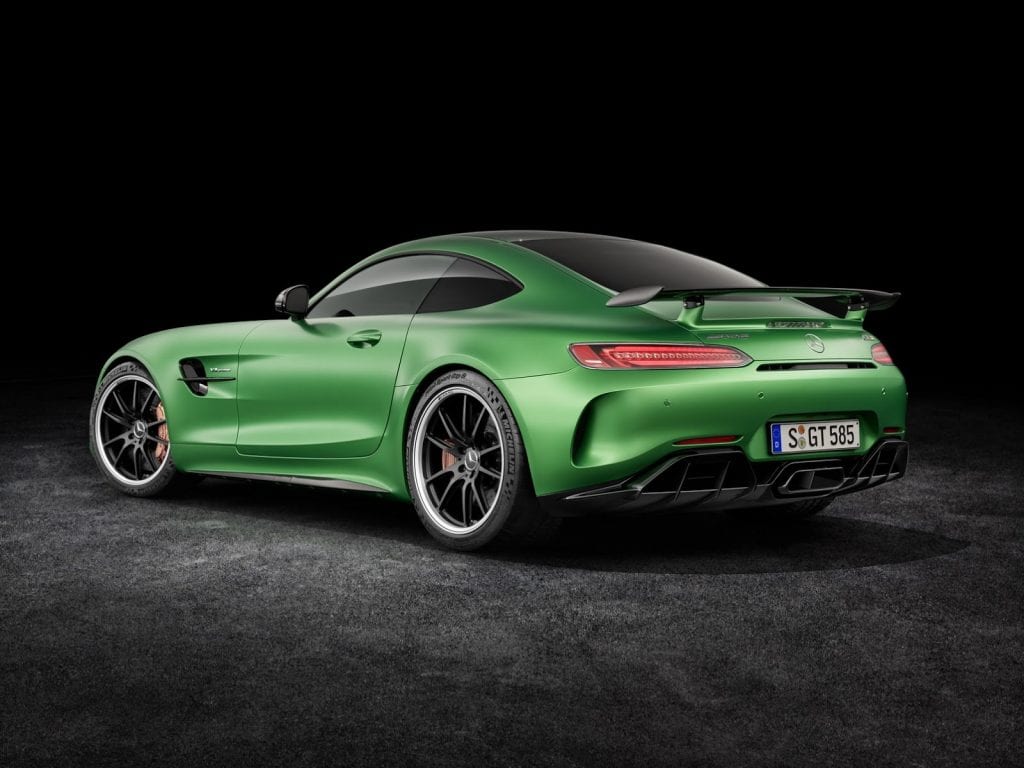 Even though it's wearing green, the engine isn't as green with its 4.0-litre BiTurbo V8 engine now pumping out 577 horsepower! An increase of 70+ horsepower, 0-100 km/h is attained in 3.6 seconds, and top speed is electronically capped at 318km/h. AMG have stripped off the standard exhaust and fitted a "race car guaranteed" sounding exhaust. Not sure how to describe, so I'll leave this here. Enjoy the ride!
Not only is it faster, but it also weighs 90 kg less than before.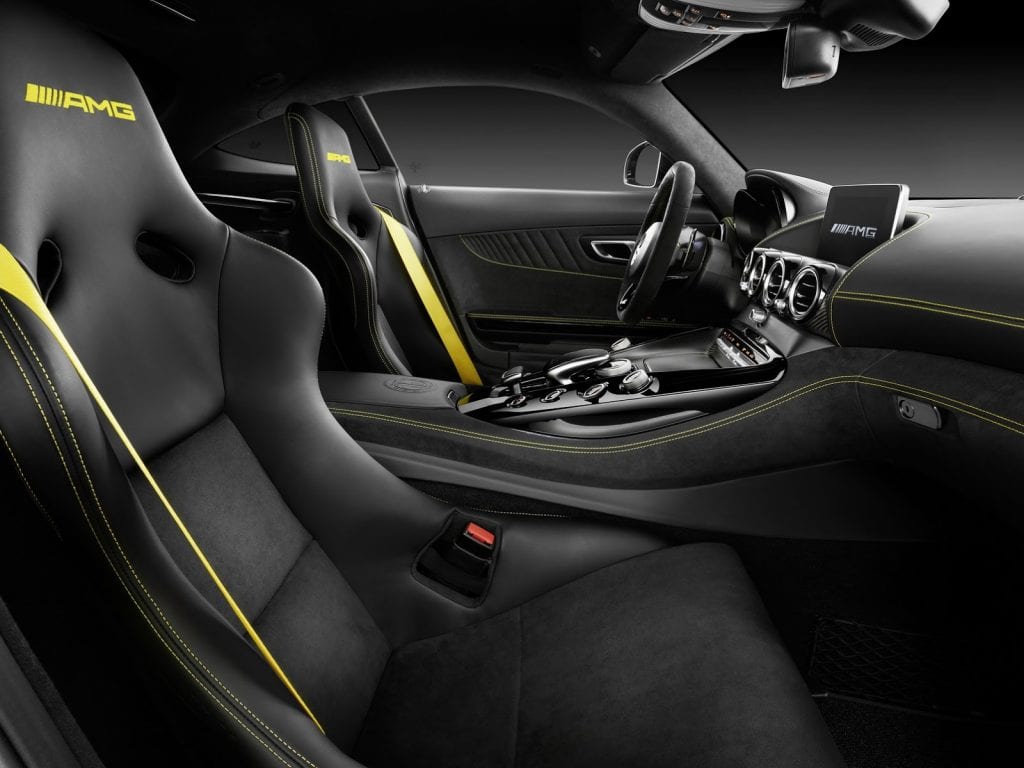 No price has been announced as of now. However, a premium on top of standard models is inevitable. American's lucked out as the beast arrives in the States in November, Europeans can order one for Early 2017, and GCC residents will have to wait for a while or import one as there is no date spoken for the rest of the world. Not to worry as you can import one.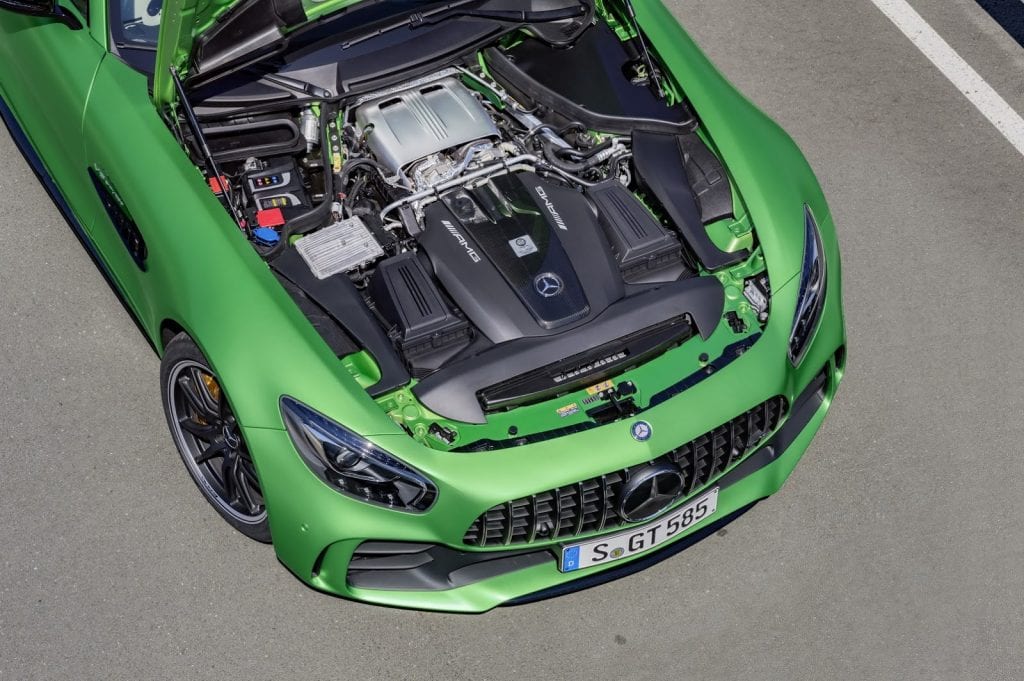 With that said, if you are looking for a potent Mercedes V8 you can find plenty of new Mercedes-Benz AMG GT and used Mercedes-Benz AMG GT for sale in Dubai, Sharjah and Abu Dhabi.