Debuting four years ago in 2012, it's about time Toyota and Subaru take a look at the GT86, 86, BRZ or whatever else it's called around the world and breath some new life into it.
Immediately aggression is sensed from its new front end complete with larger intakes, tweaked LED headlights, and indicators. At the rear, taillights receive a makeover as does the bumper. On each corner, four new twisted-spoke rims sporting unique badging complete the look.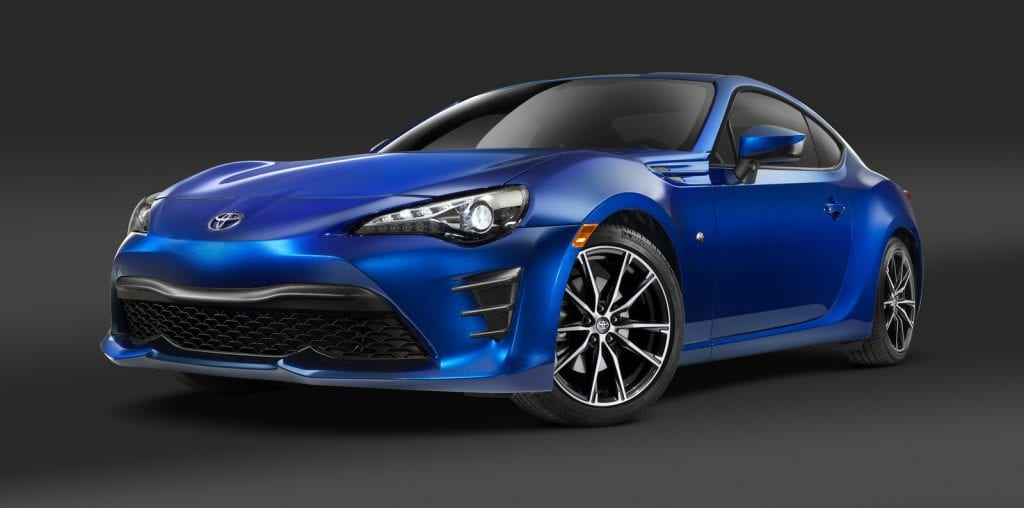 Not just a new face adorns the vehicle; a slight boost in horsepower generates underneath the bonnet. Still packing a 2.0-litre four-cylinder petrol engine, it's now rated at 205 horsepower instead of 200 with 212 Nm of torque. Two transmission options are still available, with manual versions receiving a new gear ratio.
The suspension system receives new shock absorbers and springs for better handling and manoeuvrability. It's worth nothing that the interior remains on par with previous generations, except for a slightly altered steering wheel sport the badge in the centre and new upholstery for seats complete with silver stitching.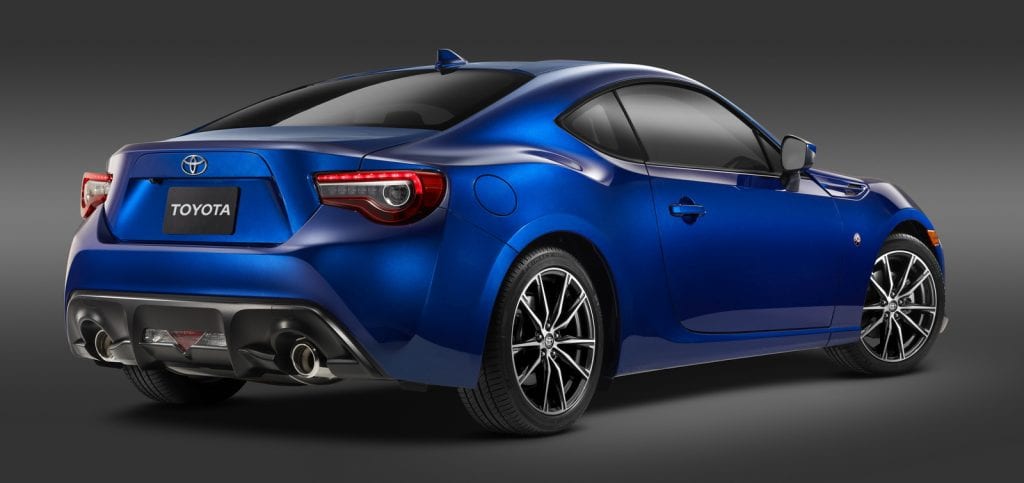 As Subaru manufacture an identical vehicle dubbed BRZ, expect that model to receive these updates too. Fans of Scion models will be disappointed to know that they no longer exist so that there won't be a 2017 FR-S model. Instead, it's rebranded as a Toyota.
In other related news, Subaru is said to be testing a mid-engined layout with a BRZ body. Interestingly with this new engine placement, the Japanese have chucked in two electric motors possibly mounted up front for some extra kick. Said to produce over 330 horsepower via its 1.6-litre four-cylinder turbocharged petrol motor and electric power, which is not the same base engine found in BRZ models.
Currently testing in Japan, before you get too excited, the BRZ shell is purely for testing purpose's and doesn't reflect final design or even a production model at this point. One can dream, though. What you can get excited about is the patent for the Subaru BRZ STI!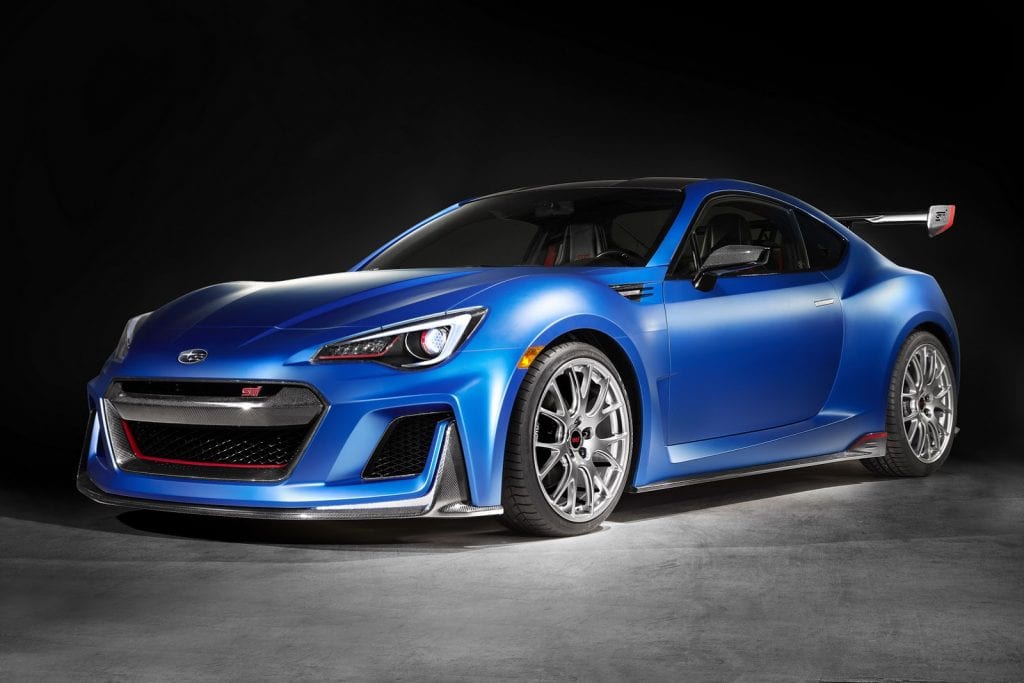 2017 Toyota GT86 or Subaru BRZ models are expected to roll into showrooms at the end of the year with an estimated retail price of $27,200 (Approx. AED99,909) for base trims. Just a side note, did you know Toyota says it's pronounced eight-six not eighty-six, how strange!
Looking for a nippy Japenese sports car? Find used Toyota GT86 models for sale in Dubai and used Subaru BRZ for sale in Abu Dhabi.