There were some exceptional cars on display at the Dubai International Motor Show, for example: Panoz GTR-1, Brabus Rocket 900, Lincoln Continental, Lykan Fenyr, Noble M600 and you can't forget Infiniti's two beauty's on stage. Unveiled next to a breath-taking concept known as the Q80, new life has been given to Infiniti's Q60 which in all fairness looks like a brand new coupe set to "wow" onlookers for miles.
Comparing to current generations of Q60's, it's a major step forward and looks rather appealing even if it may be a concept. Walking past it at the motor show, it caught your attention immediately with its desirable curves. What was seen is what one might get as it's destined to be with us shortly! There are possibilities of last minute design changes, so if anything looks different that's why.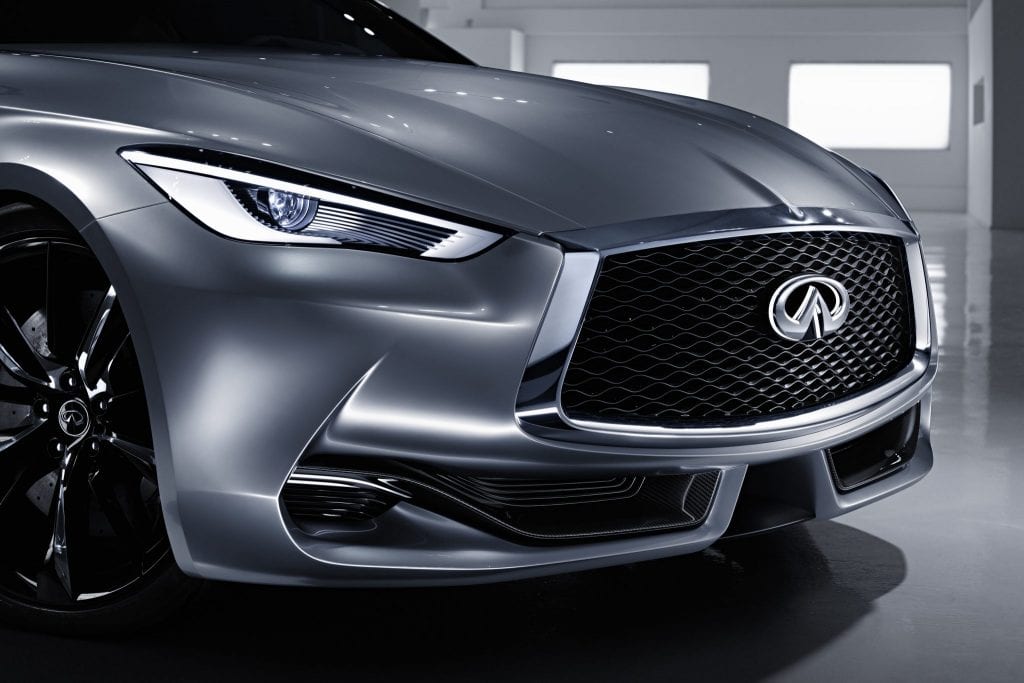 Powering this beauty is a 3.0-litre V6 engine with direct injection and a twin turbocharger attached for extra kick. No horsepower, 0-100 time or top speed have been revealed yet. Expect it to be elegantly quick. Some sources are claiming 400 horsepower for standard models, and enhanced versions will pack 450 hp.
Unfortunately, doors were locked at the motor show but we could peep in through big glass windows on either side to check out what's inside. Clearly visible were all the same features found in any top-of-the-range vehicle: Navigation, Bluetooth pairing, large touchscreen, premium sound system, leather seats, powered front seats with memory with cooling options and media inputs. We also peeked through the massive panoramic roof, note that this was all seen in a concept and some features may not transition across or may not be standard.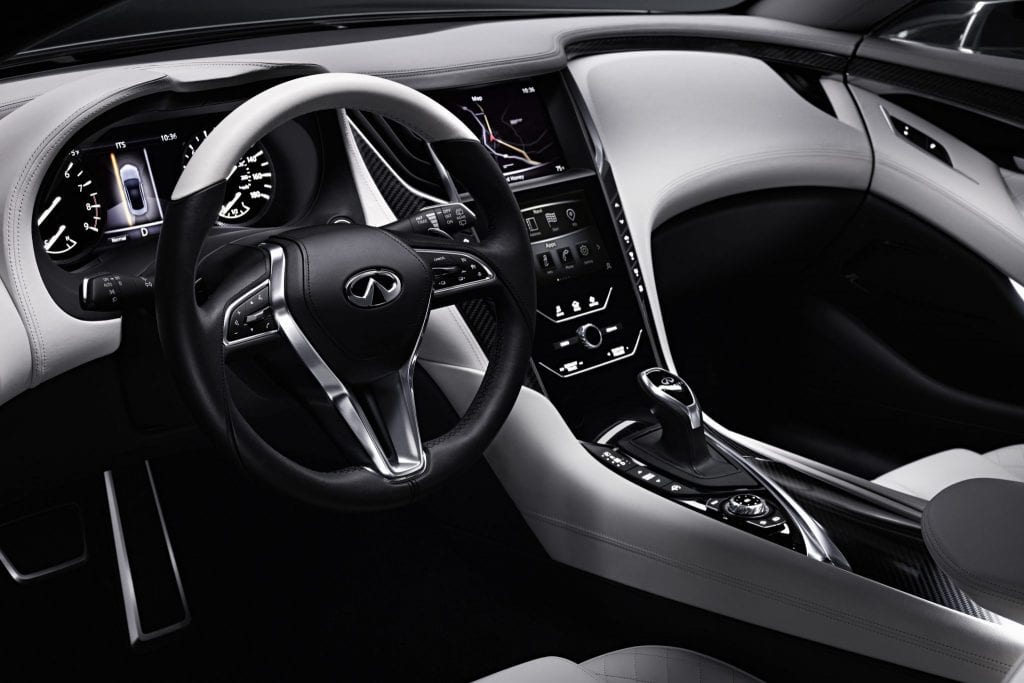 Infiniti Q60 coupe's are to be released in the UAE in 2016 possibly half way through it, as a 2017 model. When it does hit showroom floors, Audi A5, Mercedes C-Class and BMW 4-series coupes better watch out, as a newly designed kid will roll into the parking lot.
Looking at American specs, prices start from 40,000 US Dollars (approx 146,926 AED) with the V6 motor sending power to the rear wheels or all four of them. A four-cylinder version is also said to be rolling out, however at the Dubai International Motor Show, there was no mention of it.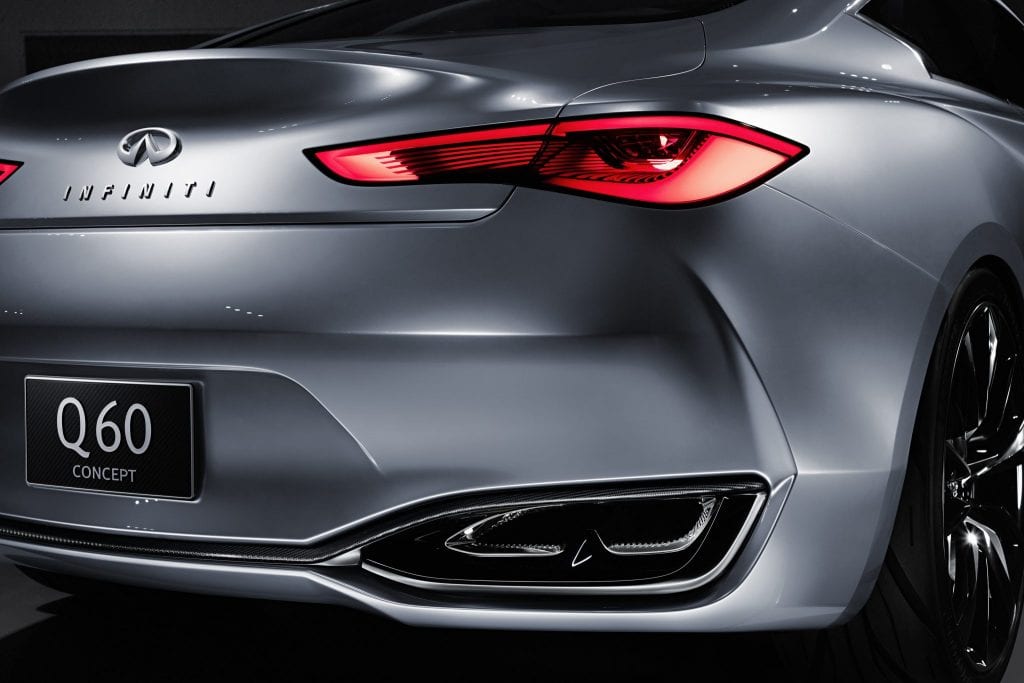 As for the Q80, that is only a concept for the time being but it's an absolutely gorgeous one. With four doors, rear ones being suicide doors and much of the same stunning design as the Q60, let's hope Infiniti put this one into production as well.
Both were on display to show off to the world what Infiniti is up to in terms of design. This isn't the first time it's been showcased either, earlier in the year it premiered at the North American Motor Show, however due to Infiniti's immensely popular reputation here, it's a no-brainer why they bought these stunning creations to the region.
These fabulous lines will eventually transition their way through Infiniti's entire line-up, just look at the Q30 hatchback, definitely borrowed certain aspects from these two.