| | |
| --- | --- |
| Starting price: | Unknown |
| Engine volume: | 3.0L |
| Cylinders: | 6 |
| Torque: | 440 Nm |
| Horsepower: | 333 hp |
| 0 to 100 km/h: | 6,3 sec |
| Maximum speed: | 249 km/h |
Audi Q7 is about to enter its second generation with the new Audi Q7 2016 model. The luxury SUV will be available with with an option of two or three seat rows, which fits five and seven people, respectively.
The Audi Q7 2016 interior has been given a bit of boost, with a new predictive efficiency assistance system and adaptive cruise control. These technologies work with traffic sign recognition and Google maps to prevent breaking maneuvers and acceleration that aren't required at certain times. The system will run off a data package plan and a 7-inch infotainment display will come standard with an optional upgrade to 8.3 inches. The display will be home to navigation features, bluetooth connectivity, radio functions and lots more.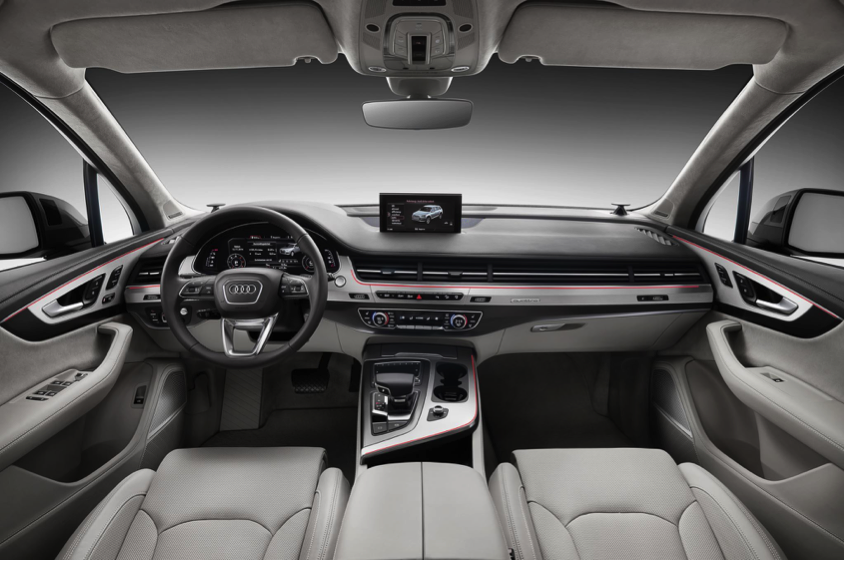 A new 12.3 inch display has been fitted to the dashboard to display the usual instruments like speedometer and rev counter. The navigation can also transition its way on to this display and will be shown in full, reducing the dials and moving them lower down. There will also be a heads-up display allowing the driver to display the navigation in three separate areas at the same time, with options to show speed and other data as well.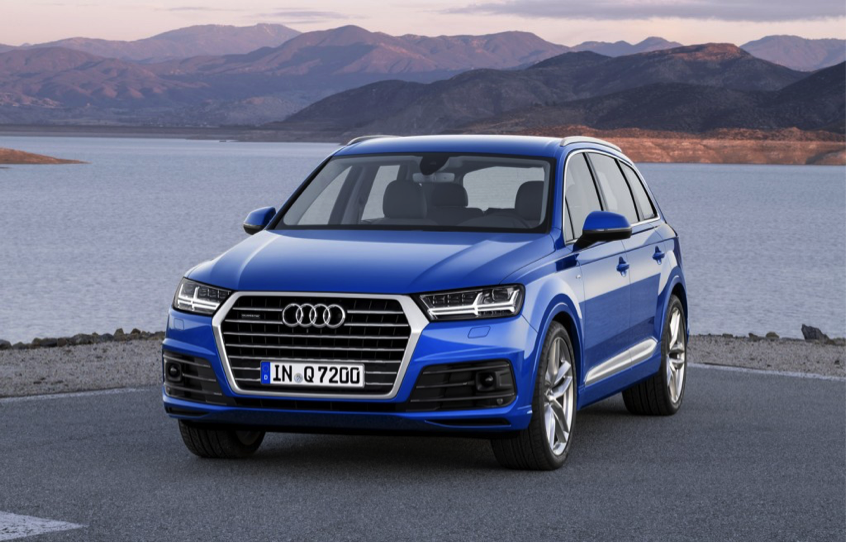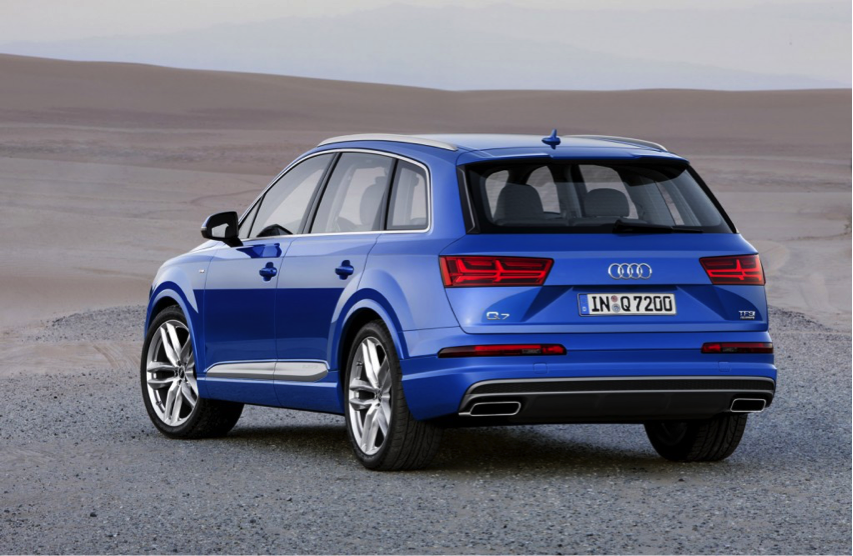 Exterior wise the SUV has shed some weight, an estimated 200 to 260 kilograms all thanks to a new body made from multiple compounds, a lighter chassis and other components which makes it the lightest Q7 so far. The first generation shared its platform with the Porsche Cayenne and Volkswagen Touareg, so no surprises if they follow suit. Other tweaks include shortening the wheel-base, narrowing the width of the SUV and making it slightly lower to the ground. Multiple headlight options will be available starting from xenon, LED and Audi's new LED matrix technology and 21 inch tyres will be standard.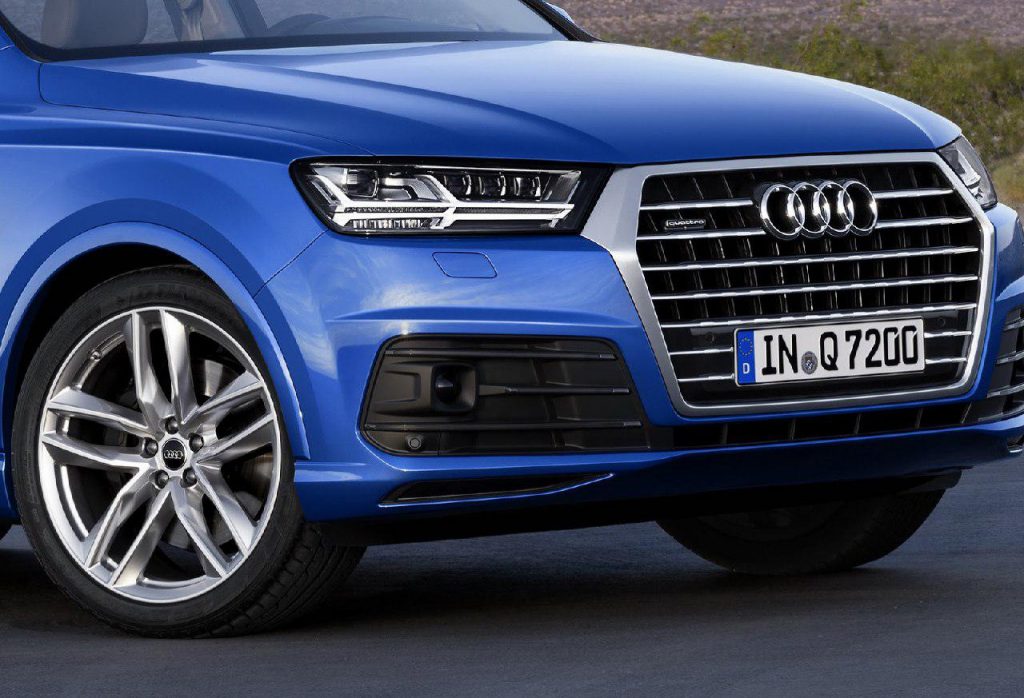 There are a few engine variants for the new Q7 2016 model. Firstly, there will be a supercharged intercooled 3-litre V6 petrol engine that will generate 333 horsepower, secondly there will be a turbocharged 3-litre V6 diesel engine which will generate 272 horsepower. A diesel plug-in hybrid version will also be available, although the two diesel models may not make their way to the UAE. There are possibilities Audi will still bring back the V8 option and the rare V12 engine somewhere down the line. So for the fans of big engines you'll just have to wait a while longer.
All engine variants will come with an 8 speed automatic gearbox with paddle shifters behind the steering wheel. Audi estimates that the seven-seater 3 litre supercharged petrol engine will be able to achieve a 0-100 time of 6.3 seconds. Power will be sent from the engine to all-four wheels using Audi's Quattro system.
The Audi Q7 2016 price has yet to be announced and a release date hasn't been set in stone, just a window of early 2016. For now you can check out our inventory of used Audi Q7 for sale in Dubai and Abu Dhabi. As soon as we know more about the 2016 Audi Q7, we will let you know.