| | |
| --- | --- |
| Starting price: | Approx. 193,550 AED (52,695 USD) |
| Engine volume: | 3.0 Litre |
| Cylinders: | 6 |
| Torque: | 500 Nm |
| Horsepower: | 370 hp |
| 0 to 100 km/h: | 4.3 seconds |
| Maximum speed: | 249 km/h |
June 2012 marked the end of a relatively cheap entry-level monster, known as the BMW 1 M coupe, production was slated for just 2,700 units! Due to popular demand, BMW decided to produce some extras to keep consumers happy. 6,309 were produced in total before coming to an end. A void had to be filled and with BMW's latest offering of the BMW M2 it's sure to put a smile on those faces behind the wheel.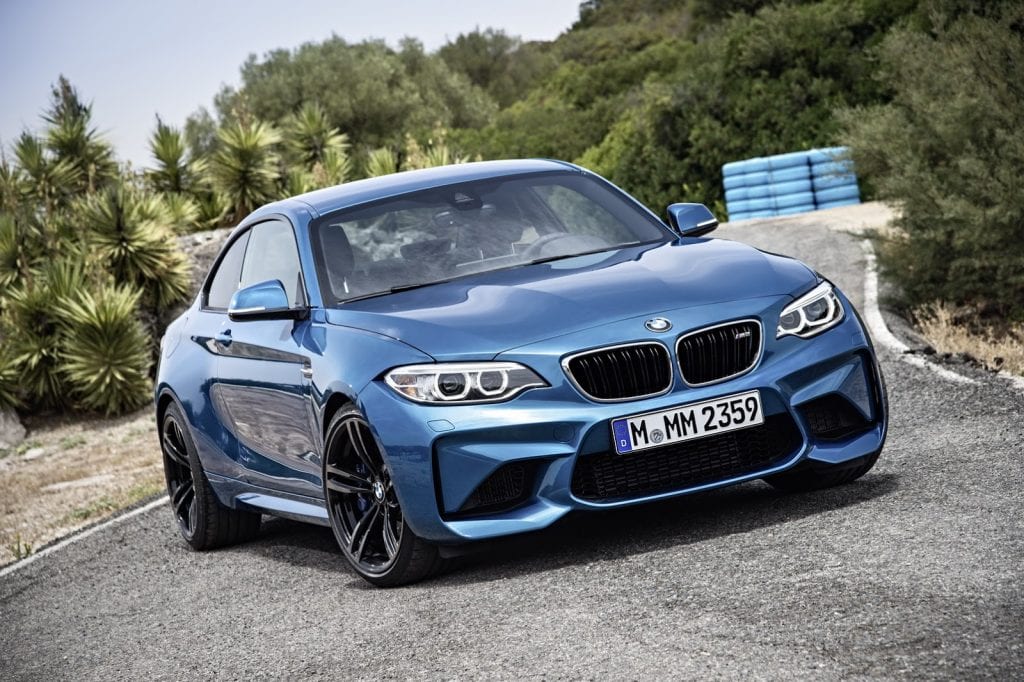 Small with a powerful presence, four unique coats of paint are available from the factory: Alpine White, Long Beach Blue, Black Sapphire and Mineral Grey. Inside, the only option is black Dakota leather with blue stitching and the infamous M logo embossed into the backrests.
Powering this nippy little coupe is a newly developed inline six-cylinder three-litre petrol engine equipped with M Power TwinTurbo power technology of course. Producing 370 horsepower and 465 Nm of torque and with overboost active, torque rockets its way up to 500 Nm. Power is sent to the rear wheels via a six-speed manual transmission or an optional M Double Clutch Transmission to propel the M2 from 0-100 km/h in just 4.3 seconds and 4.5 seconds with a manual gearbox.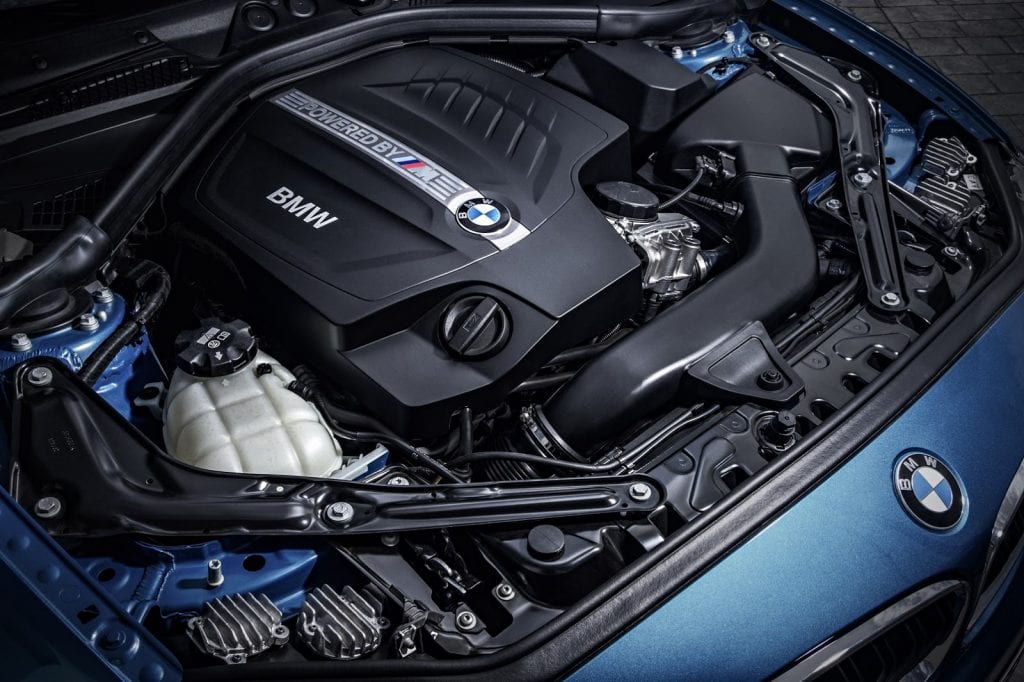 Move over Mercedes-Benz CLA45 AMG and Porsche Cayman as a new challenger is set to do battle. Let's see how they stack up side by side:
| | | | |
| --- | --- | --- | --- |
| Cars | BMW M2 | Mercedes-Benz CLA45 AMG | Porsche Cayman |
| Engine volume: |  3.0 litre/inline 6 |  2.0 litre/Inline 4 |  3.8 litre/flat 6 |
| Horsepower: |  370 hp |  353 hp |  380 hp |
| Torque: |  500 Nm |  450 Nm |  420 Nm |
| Maximum speed: |  249 km/h |  250+ km/h |  295 km/h |
| 0 to 100 km/h: |  4.3 seconds |  4.6 seconds |  4.4 seconds |
| Drivetrain |  Rear wheel drive |  All-wheel drive |  Rear wheel drive |
The new M coupe is only available in a coupe body, however the rumour mill is in full swing predicting a convertible version is on the table plus a special edition to pay tribute to the classic E30 M3. Before you get too excited, remember these are just rumours. For those wanting a hardcore version, that unfortunately isn't part of the plan.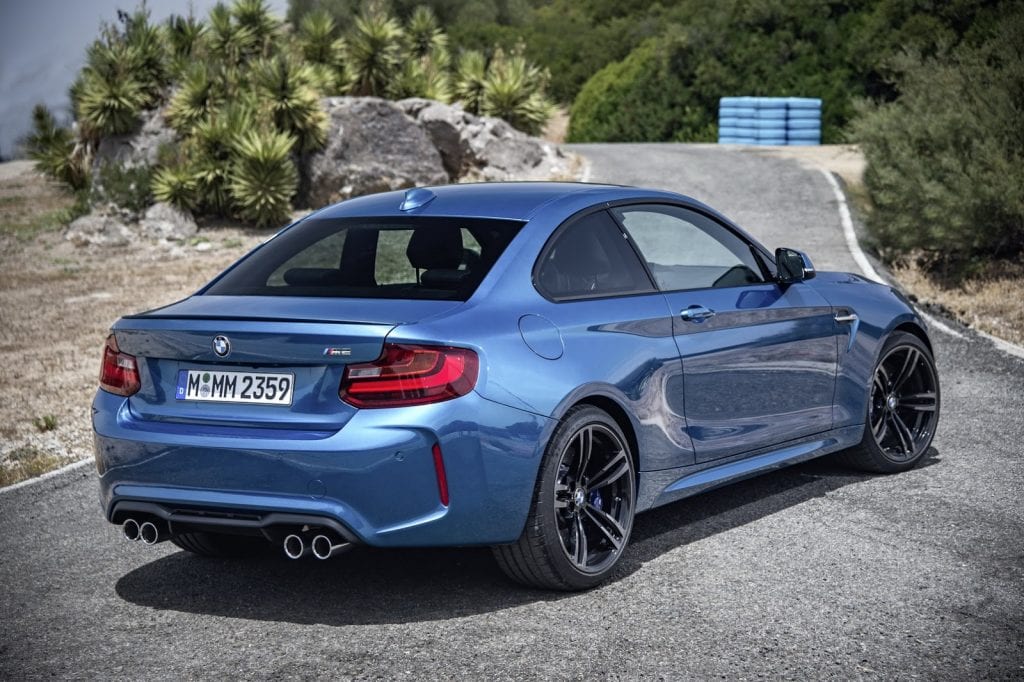 If you're a track day enthusiast and love setting quicker and quicker lap times, using BMW's GoPro app drivers can hook up their GoPro's inside the cockpit and pair it with the iDrive system to record hot laps wirelessly. This isn't a new app, it's available now and can be used in other select BMW's.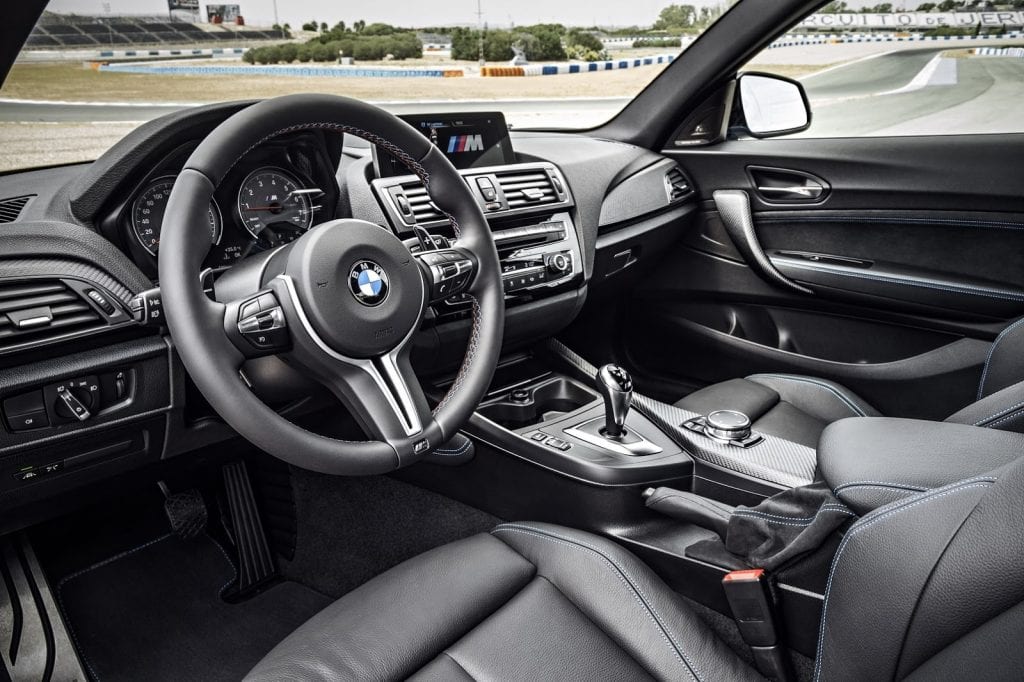 M2 Coupe's haven't even rolled into showrooms yet, that hasn't stopped tuning houses preparing their vision on the possibilities of what the M2 is capable of. Hamann and Alpha-N are the first two to show off renders so far, with rear spoilers, more aggression and some massive numbers.
BMW M2 Coupe's are expected to launch in spring 2016, keep your eyes glued to dubicars.com as one is bound to appear around the same time or possibly earlier! Can't wait? Check out all used BMW M4 for sale in Dubai.
As for the M-Series line-up, I can't be the only one dreaming a new M1 will make a triumphant return, hurry up BMW make it happen! Not to mention an M1 Procar would be nice too.