| | |
| --- | --- |
| Starting price: | Unknown |
| Engine volume: | 2.3 – 3.5L |
| Cylinders: | 4 – 6 |
| Torque: | 420 – 345 Nm |
| Horsepower: | 280 – 290 hp |
| 0 to 100 km/h: | Unknown – 8 sec (est) |
| Maximum speed: | Unknown – 201 km/h |
Since the early 90's the Ford Explorer has been a powerhouse in the SUV market and for Ford as well, but what's different with the Ford Explorer 2016 this time around?
Entering the SUV market 25 years ago, the Ford Explorer was based on the Ford Ranger platform and was designed to compete with the Jeep Grand Cherokee and the Chevrolet Blazer. Now it's trying compete with the likes of Jeep's Grand Cherokee and GMC Acadia Denali with its newest model, the 2016 Ford Explorer Platinum.
Since the 2011 Ford Explorer model was released in 2010, it didn't go under many changes throughout a 6 year period, however this time round, the 2016 Ford Explorer has been given a few tweaks including new styling for the front and back, a new engine choice and some new features to bring it up-to-date such as a front camera and front parking sensors. Each variation of the Explorer will come equipped with seven seats, keyless go, low-beam LED headlights and powered front seats. The two rows of rear seats folding down to create some extra boot space.
The 2016 Ford Explorer will be available in five different trims, starting with the base trim, then XLT, Limited, Sport and the highest trim level, Platinum.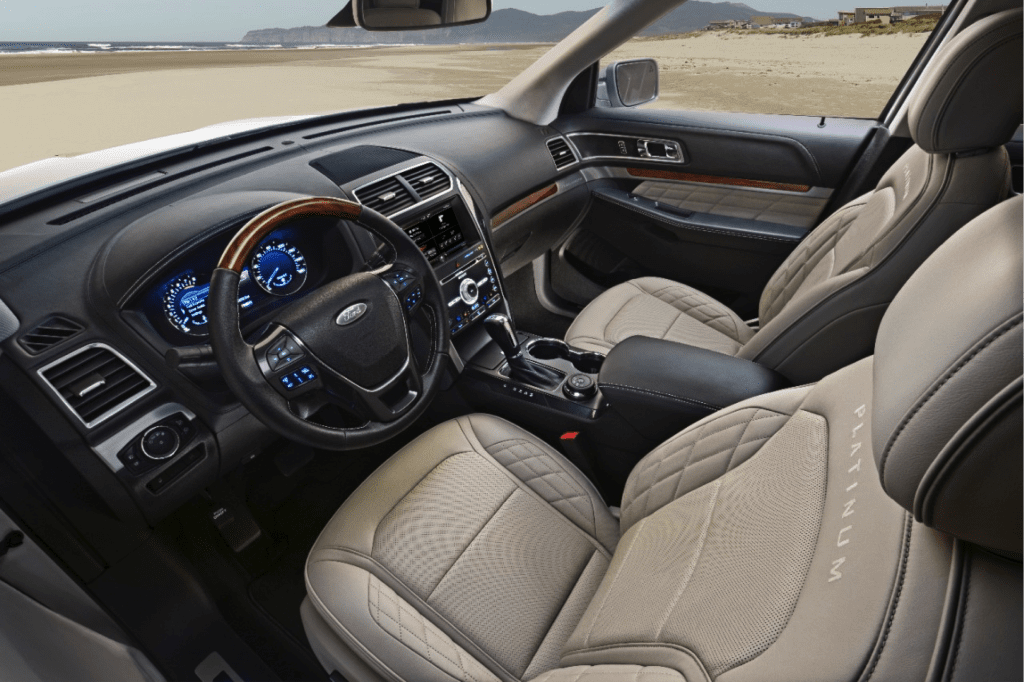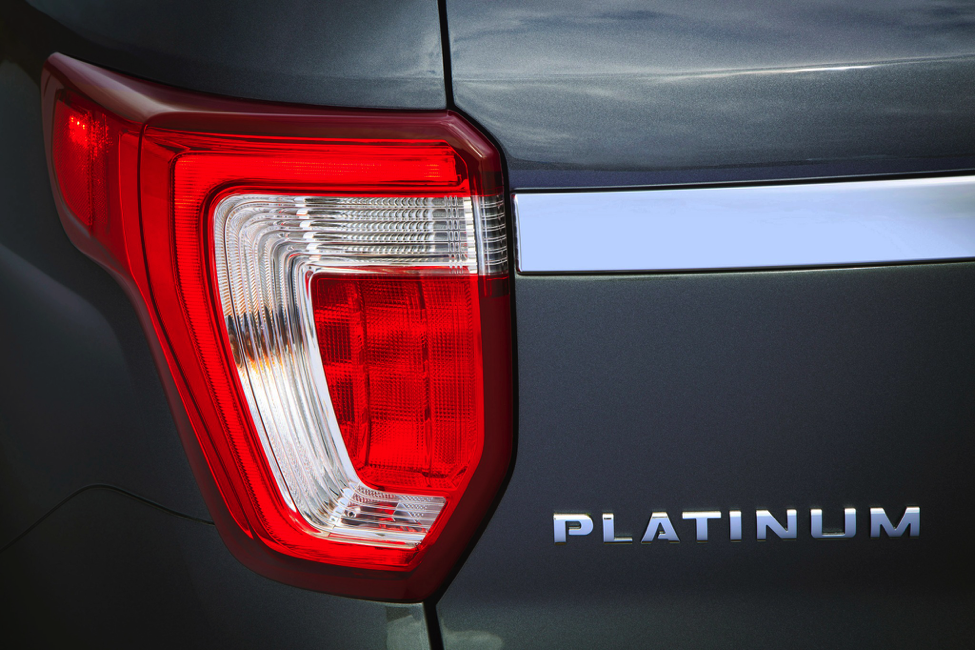 The 2016 Ford Explorer Platinum will come with an array of interior and exterior features. Inside options include a 500-watt premium sound system made by Sony thats has been designed by one of the best engineers Sony has, heated and cooled front seats, an aluminum Ford logo on the steering wheel with a leather coating around the wheel, a dual window moonroof, an authentic wooden trim, Nirvana leather perforated and quilted seats with platinum stitched just below the headrest and loads more.
Exterior features of the Ford Explorer Platinum include 20 inch aluminum rims, front and rear skid plates painted in sterling-silver, foot activated hands free rear lift-gate, auto parking, 180 degree cameras, an aluminium front grille and a new range of colours to choose from.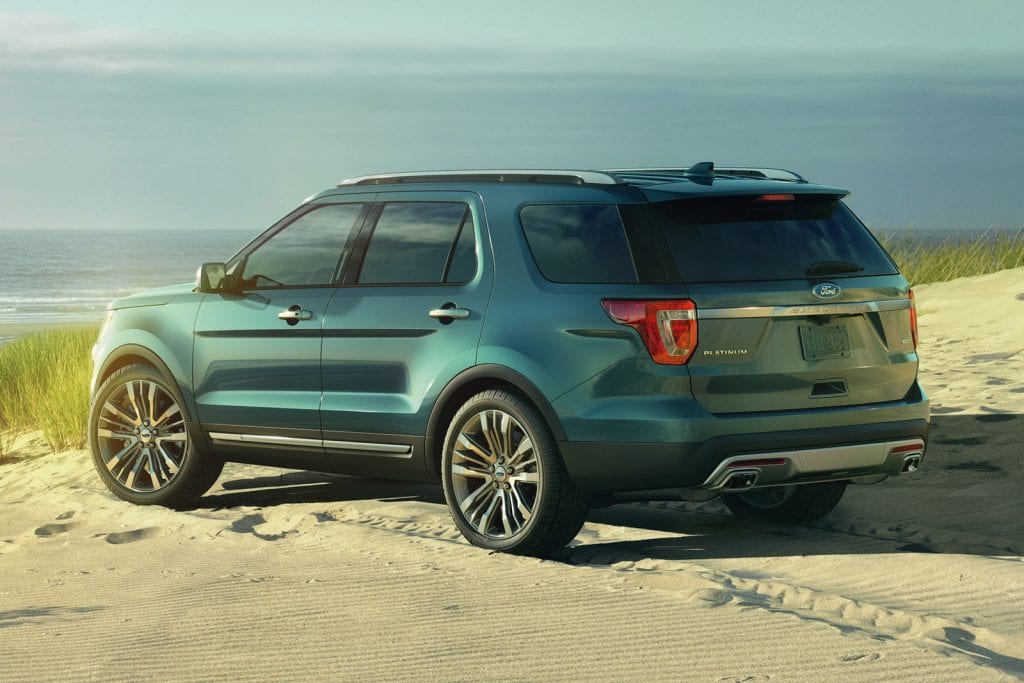 The all new Ford Explorer 2016 will come with three engine variations to choose from; a 2.3 litre turbocharged inline 4 cylinder Ford Ecoboost engine which generates 270 horsepower (which will also be used in the new Ford Mustang), a 3.5 litre naturally aspirated V6 which exerts 290 horsepower. The Ford Explorer Platinum 2016 model will get a 3.5 litre Ecoboost V6 which produces 365 horsepower. The engine will power either the front-wheels (front-wheel drive/FWD) or all four wheels (All-Wheel Drive/AWD).
The 2016 Ford Explorer mpg varies depending on the drive-train and engine capacity, 19 city/28 highway mpg for the FWD, 18/26 mpg for the AWD 2.3 litre, 16/22 mpg for the 3.5 litre and 17/28 mpg for the FWD and 16/23 mpg for the AWD 3.5 litre Ecoboost engine.
The 2016 Ford Explorer release date for the UAE is unknown at this time but when we know more, we'll share it.
See all used Ford Explorer for sale in Dubai on Dubicars.com.