There are hundreds of manufacturers nowadays creating all sorts of vehicles, ranging from family sedan's to ultra luxurious hypercars and everything in between, however not many can say they've been around for a long time. Jeep is celebrating their 75th anniversary this year and Mercedes-Benz have been around for 130 years! That's quite and impressive milestone, and to celebrate there bringing us a special edition of one of their hottest vehicles at the moment, the Mercedes-Benz S63 Cabriolet, on show at the ongoing Detroit Motor Show.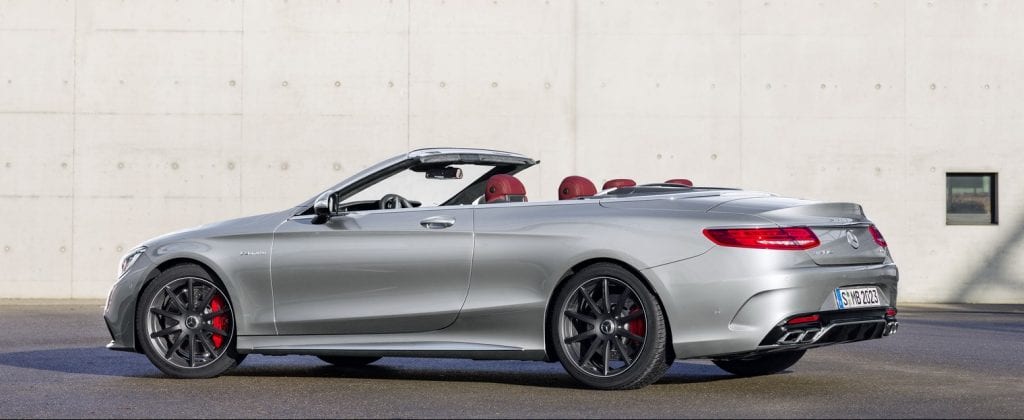 To celebrate the occasion they've kept it all looking the same, headlights, body styling and so on. However there is a sleek new coat of "alubeam silver" exclusive to this model and hasn't been since the SLS AMG was in production. Paired with matte black 20-inch 10 spoke rims on each corner, stunning red brake calipers and a red fabric roof top for quite the exquisite look. Limited to just 130 units, better act fast if you want one or you could wait it out for a second-hand one.
Signifying that it is in fact a true Edition 130, a plaque placed in the centre console shows what build number it is and a similar badge can be found on the steering wheel. As with the exterior, there are subtle changes such as unique Nappa leather upholstery available in two varieties: Bengal Red and Black or Crystal Grey and Black complemented with contrasting trims including AMG Carbon and Piano Black. Seating is available for four occupants.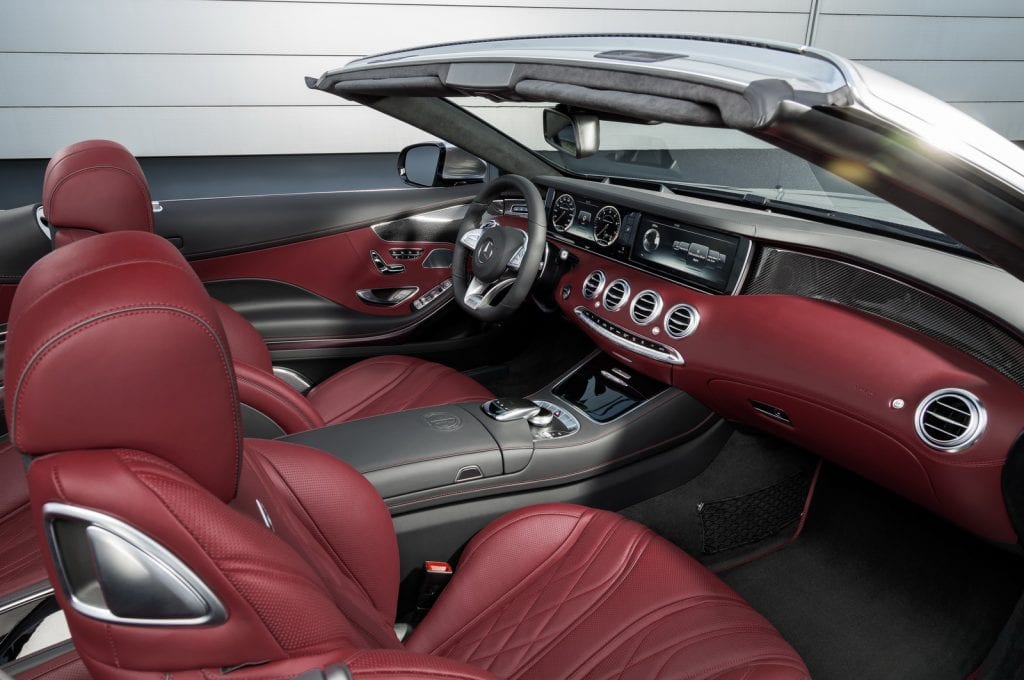 As an added bonus anyone purchasing an "Edition 130" receives a one-off hand-sewn indoor cover with the title and what build number the vehicle is sewn on to protect this unique machine from the surrounding environment. Mercedes will also provide owners with the keys to their brand new car in an aluminium box and a welcome package including a swish new keyring and other goodies.
No changes are made under the bonnet, 5.5 litre Biturbo petrol engine pumping out 577 horsepower and 900 Nm of torque. Good for a top speed of 250 km/h and a 0-100 km/h time of 3.9 seconds. Fantastically quick and good looking. Power is sent to all four wheels via a nine-speed automatic gearbox.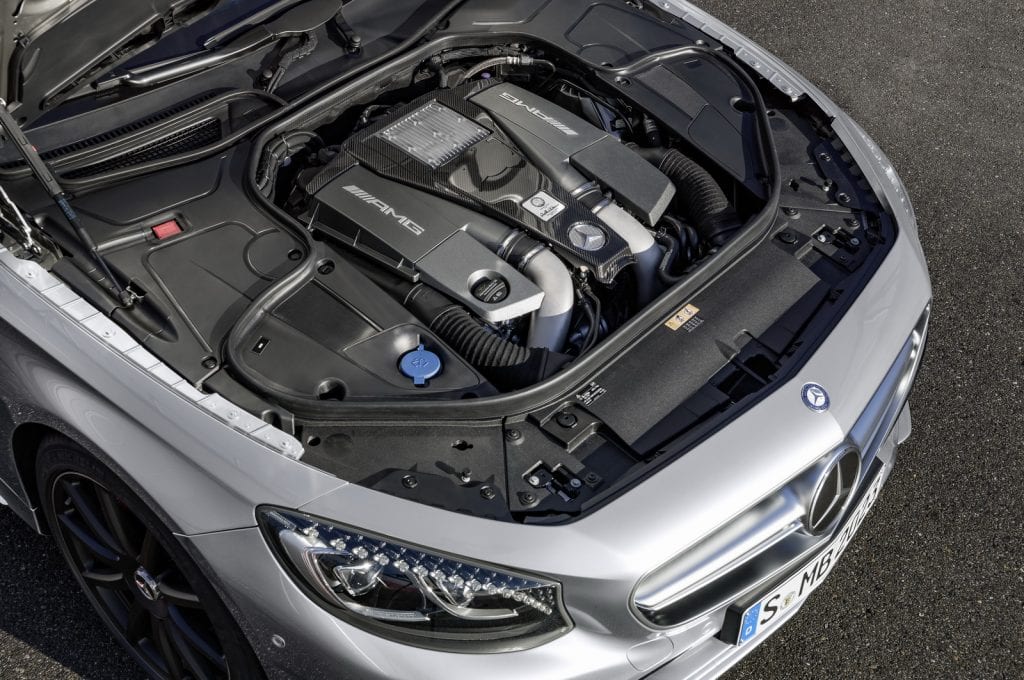 For those wondering why Mercedes chose the S-Class as the best representative for "Edition 130", as the first cars built by Mercedes-Benz were four seater open air vehicles.
This isn't the only vehicle the German Manufacturer are showcasing in Detroit, 2017 Mercedes-Benz E-Class sedan's which have been causing quite a commotion since CES as it was granted an autonomous driving license, the first standard production vehicle to do so.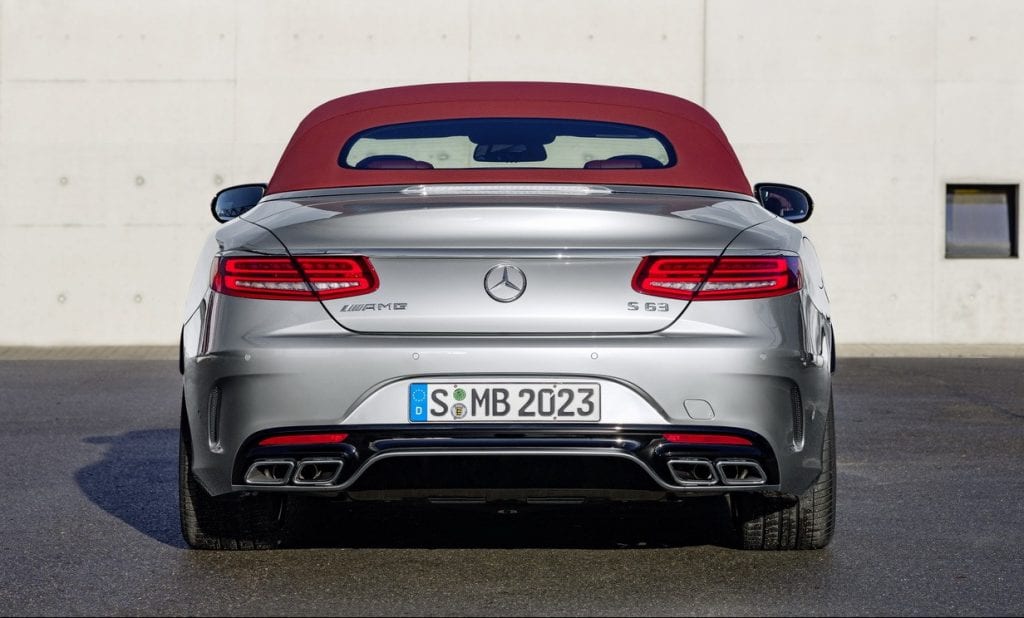 If a limited edition S63 Cabriolet doesn't tickle your fancy, standard Mercedes-Benz S-Class convertible's are scheduled to launch in the near feature. When launched they will mark a significant occasion in Mercedes's history being a new S-Class drop-top since 1971.
Mercedes-Benz S63 Edition 130's are expected to arrive in showrooms sometime in April 2016 with prices start off in Germany from $246,362 (approx. AED 905,000). Find new Mercedes-Benz S63 Coupe and used Mercedes-Benz S63 coupe for sale in Dubai, and Abu Dhabi.