Detroit Motor Show is only one week away, with many car companies putting the finishing touches on what's to come, Mercedes however, have decided to treat us early with what they are bringing to the "Motor City" with their updated sophisticated Mercedes-Benz E-Class sedan.
With most new car reveals, auto manufacturers tempt us with silhouettes and designs on paper however Mercedes decided to throw us into the driver's seat by giving us a detailed preview of the luscious cabin. A slight mix of S-Class and C-Class models, it's still luxurious as ever.
Basic models receive analogue dials with a seven-inch screen wedged in between and alongside is an 8.4-inch display for media and settings. Higher trim levels receive digital dashboard instruments with a 12.3-inch media screen for navigation, Bluetooth and media options not to mention vehicle setup menus, this also comes as on optional extra.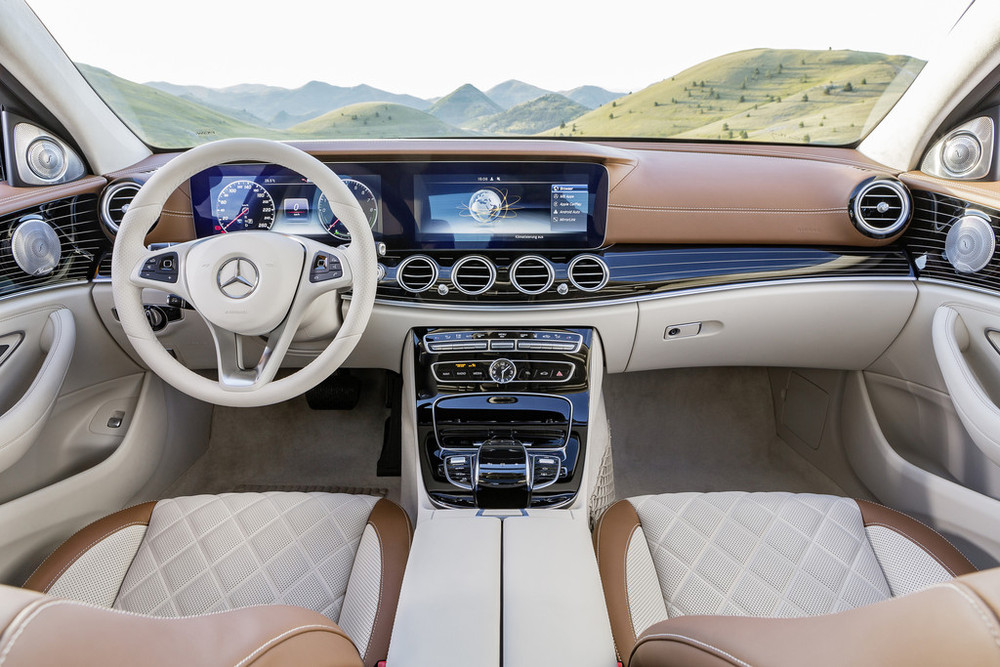 Remember those interior LED lights inside with a few colour options? This time round there is a whopping 64 different colours to choose from to light up the cabin.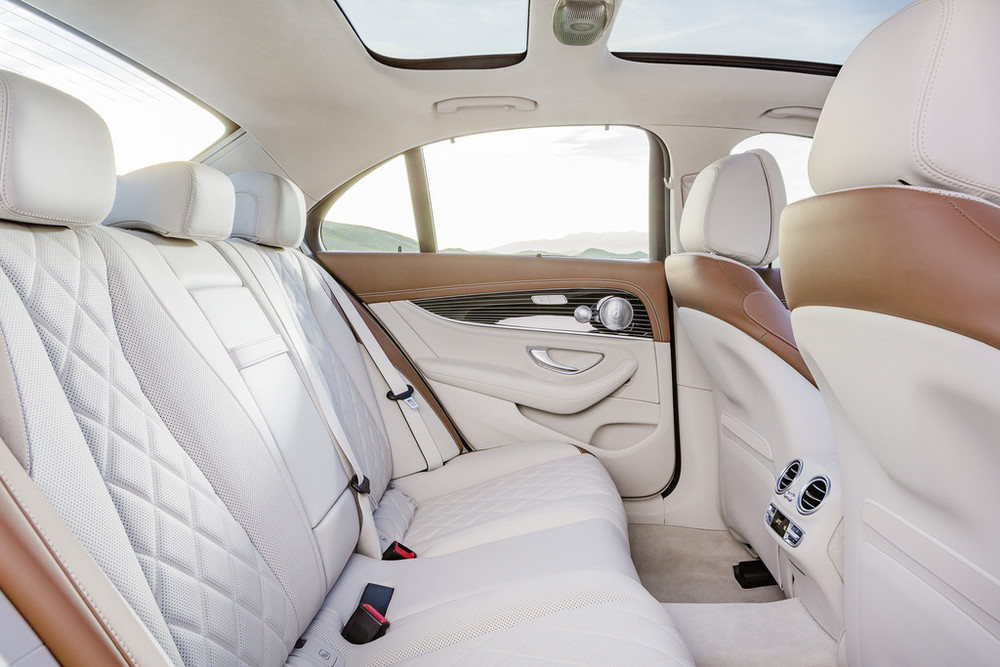 Shortly after Mercedes revealed the interior, they promptly showed off the exterior and what changes they have made to it. Now sharing the same platform as C-Class and S-Class models, a retouched bonnet has been attached with more protruding lines running from front to back, tantalising front splitter with new air-intakes and the same headlights as those mentioned.
New 2017 Mercedes-Benz E-Class vehicles come with three suspension options alongside standard kits, for first are found on Avantgrand models which have 15mm lower suspension from previous generations then there is another option set sitting 15 mm lower with stiffer sports suspension and active dampers. The third and final option is air suspension with electronically controlled dampers.
It's said that no current E-Class model will be dropped, ranging from the entry-level E200 through to the range topping E 63 AMG packed with a re-tuned 4.0 litre eight cylinder petrol engine rated at an even higher output. Specifications such as 0-60 times and top speed have yet to be revealed, all in due time though.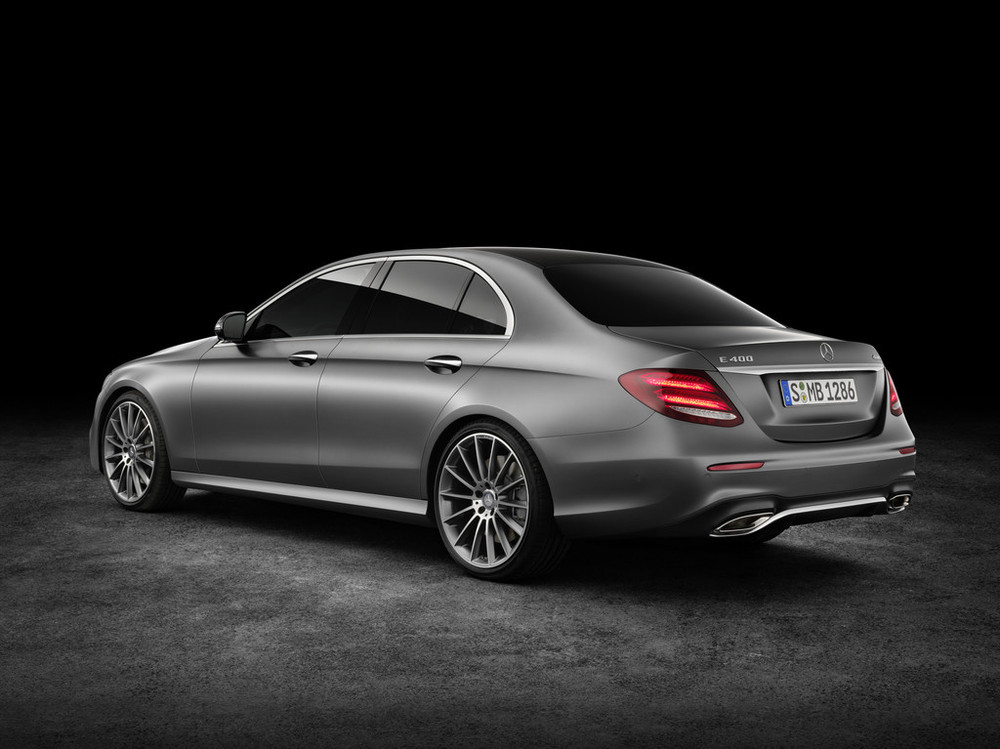 Power is either set to the rear wheels or all four wheels on select models via a nine speed 9G Tronic automatic transmission except for the AMG model. What gearbox that has yet to be mentioned. A manual gearbox is also available for those driving enthusiasts, if you opt for the manual transmission a redesigned centre console comes with it. Drive mode selector returns with three options for drivers to choose from: Classic, Sports or Progressive. All offer unique handling properties and engine performance.
Mercedes have only revealed what new E-Class sedans are to look like, coupe and convertibles have yet to be shown off. Saying that, it's not a long shot to presume these body types will receive updates if not the same treatment.
2017 Mercedes-Benz E-Class sedans are expected to launch later this year, no pricing has been confirmed by the German Manufacturer. For now, though you can check out all new Mercedes-Benz E-Class and used Mercedes-Benz E-Class for sale in Dubai, Sharjah and Abu Dhabi.