| | |
| --- | --- |
| Starting price: | 32,150 USD (approx. 118,100AED) |
| Engine volume: | 1.5 and 2.0 Litre turbocharged |
| Cylinders: | 3 and 4 |
| Torque: | 280 Nm to 350 Nm |
| Horsepower: | 189 hp to 228 hp |
| 0 to 100 km/h: | 6.5 seconds |
| Maximum speed: | 209 km/h (estimated) |
Later this year BMW will launch their new X1, entering its second generation, BMW has dropped the rear-wheel drive powertrain and opted for a front wheel layout instead and, of course, keeping the all-wheel drive (AWD) platform. It will be based on the same platform as the third generation MINI's,  BMW 2-series Grand Tourers and Active Tourer and will come out at 29 kilos less than before. Previously the X1 shared its rear-wheel drive setup with the BMW 3-Series.
Measuring in at 4,439mm in length, it's 36mm shorter than its predecessor, it sits 53mm taller at 1,598mm and 21mm wider with a width of 1,821mm. BMW have improved rear knee room by raising the seat positions in the front by 34mm and in the rear by 64mm giving an extra 37mm of room for the rear passengers in standard trim. The optional sliding rear seat increases this number to 66mm. Boot space has also been increased to 505 litres, which is 85 litres more than before. When the rear seats folded down this increases to 1550 litres.
From the front, the BMW X1 looks more aggressive than the outgoing model, with the hood stretching out all the way to double kidney front grille and the front air ducts extending upwards getting ever so close to the grille.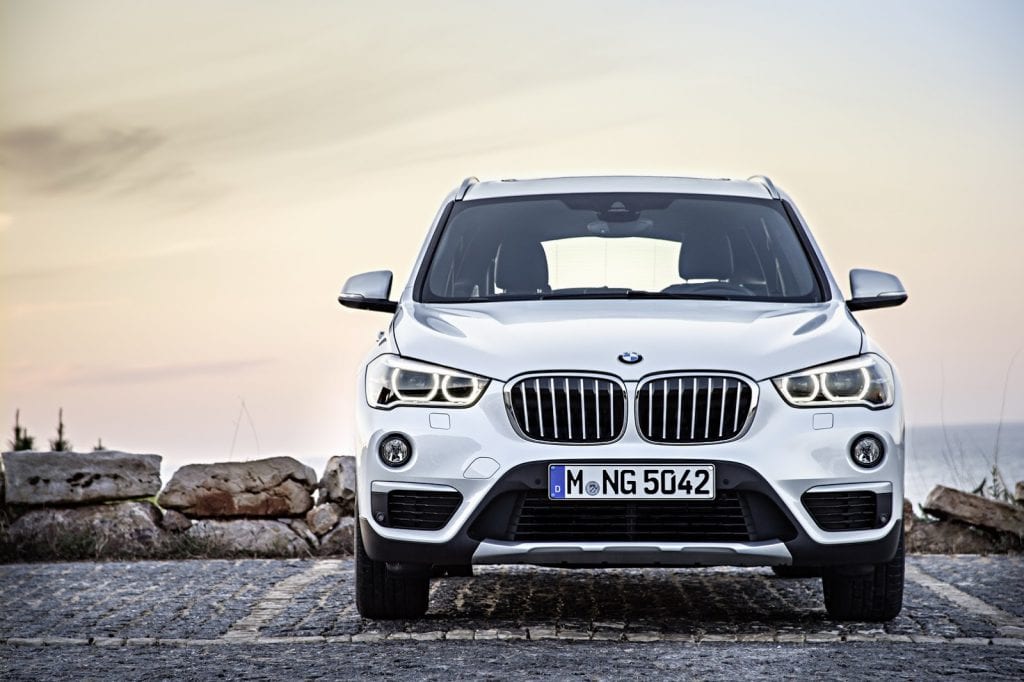 The BMW X1 2016 interior features include the usual applications such as Bluetooth connectivity and BMW's connected drive, which allows the integration of apps such as Twitter, Facebook and Spotify. Driver aids include forward collision detection, lane departure warning and automated parking. New features for this generation include dynamic damper control, electronically controlled rear folding seats, adaptive cruise control, a heads-up display and traffic jam assist. If the car is traveling 59 km/h or slower this system will control the vehicle by monitoring the speed, making sure there are no sudden lane changes and keeping an eye on surrounding vehicles.
At launch, three 2.0 litre four cylinder petrol engines will be available with the new 2016 BMW X1; the front-wheel drive (FWD) sDrive 20i and the all-wheel drive xDrive 20i. They both produce 189 horsepower and 280 Nm of torque. The third option available is the AWD xDrive 25i with 350 Nm and 228 horsepower. Three cylinder and diesel variants will be available after launch. The gearbox available for the X1 BMW 2016 will be an eight-speed automatic and six-speed manual.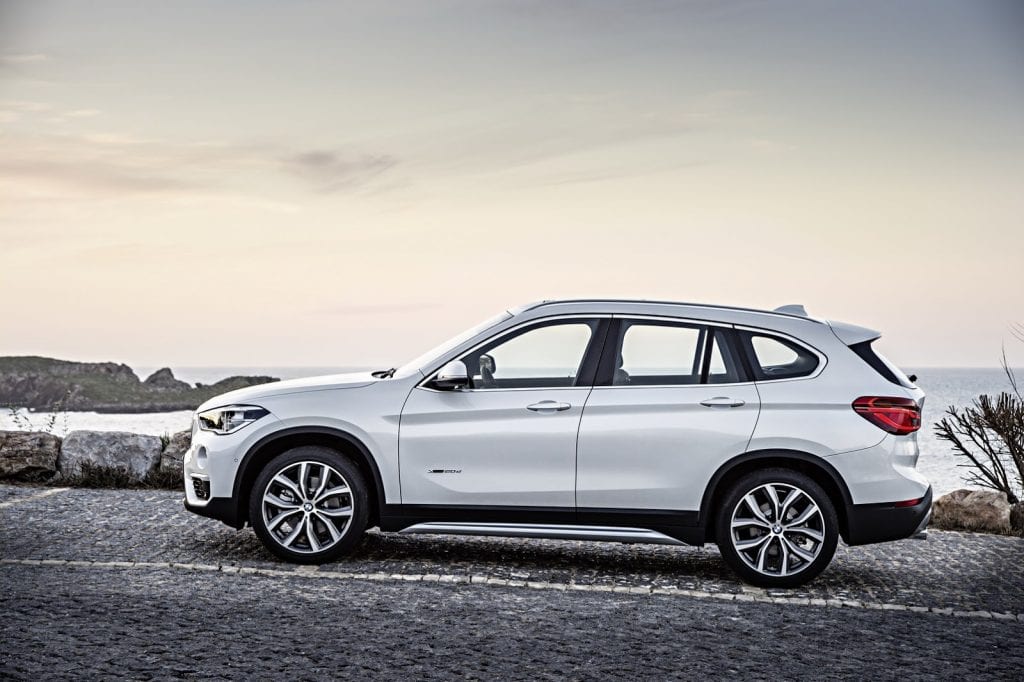 Five trim levels will be available for the BMW X1, starting with the basic package, Advantage, Sport Line, xDrive and the highest trim level being M Sport. The M Sport trim will come with a paddle shift gearbox, sport seats, stiffer suspension and an M Sport steering wheel.
The new BMW X1 2016 will face some tough competition against the likes of Lexus's NX lineup, Mercedes Benz's GLA series, Audi's Q3 as well as Cadillac's unnamed compact crossover.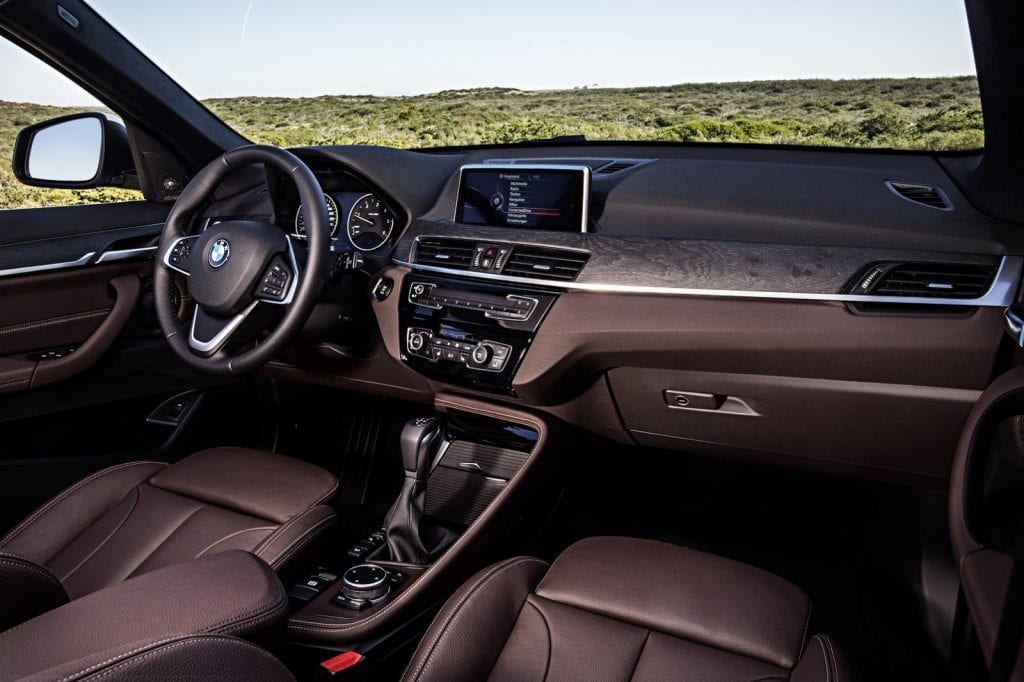 The new 2016 X1 is one of many new cars available through BMW that have a front-wheel drive layout. For a company that has produced mainly rear-wheel drive cars over the years it comes as quite a surprise, by 2017 the German manufacturer is looking to increase their line up of front-wheel drive cars.
BMW X1 price's start from 32,150 USD (approx. 118,100 AED), the 2016 model might not be out yet but we have some used BMW X1 for sale in Dubai on dubicars.com.