When it comes to selling a car, there are a few options when it comes to showing your car to the world. Newspaper classifieds are still around, notice boards in supermarkets work and car selling groups are growing in popularity. But by far the most practical and easiest way is to sell your car online.
Conveniently, you can put your car for sale right now on Dubicars for just 99 AED.
Pictures are worth a thousand words
When it comes to posting your car for sale online, the most important part of the listing is the pictures. This is the first image buyers will see and you want it to be as engaging as possible.
You don't need to hire a professional to snap the pics for you. Take your car somewhere beautiful with a lot of open space and snap away. Take as many pictures as you can of the exterior and interior.
Here's a great example: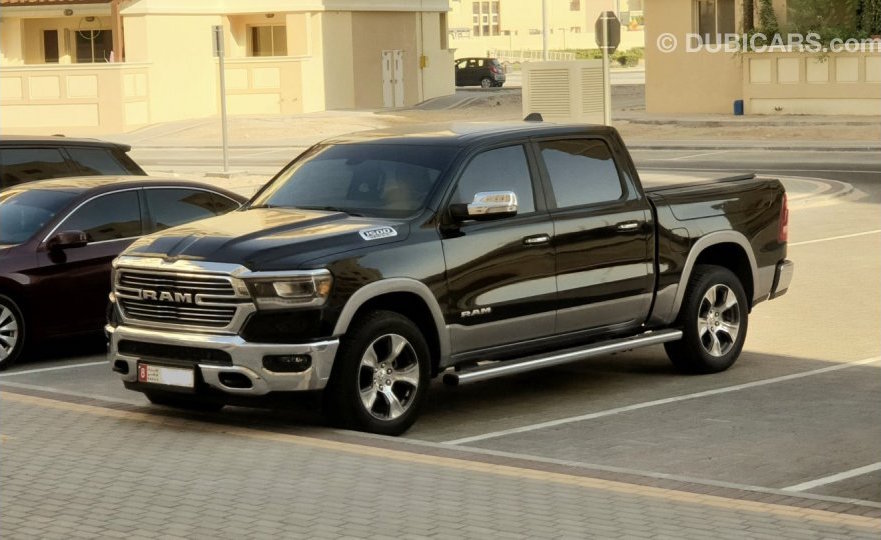 Getting a shot like this as the first picture instantly attracts any buyer as it gives them a clear view of the vehicle.
Here's an example of how not to do it: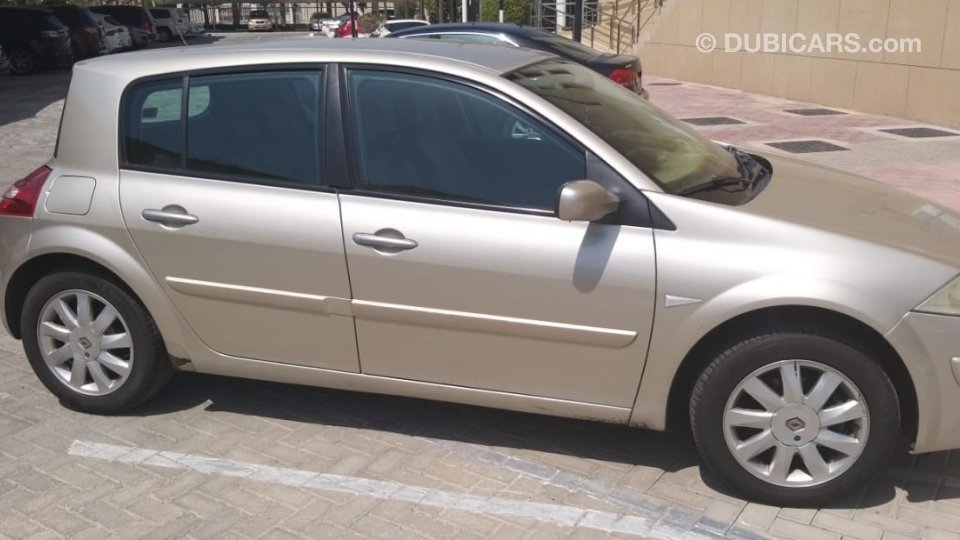 Posting a picture like this can put customers off as the car is not fully in frame.
The price is right to sell your car online
Before you list your car for sale online, take a look at similar models with similar mileage and options to get an estimate on how much your car is worth.
Pricing a vehicle to high will put potential buyers off unless your car is fitted with something special like a custom sound system.
Pricing a vehicle to low can go one of two ways. Either it will put customers off as they will assume something is wrong with the car or they'll think it's a fantastic deal.
Not putting a price is also not advisable as this attracts time wasters.
A great description can go a long way
You don't have to be the next J.K. Rowling and write a Harry Potter novel as a description, but fluffing it out a little instead of putting one line. This will make your ad stand out.
Here's an example of what to do: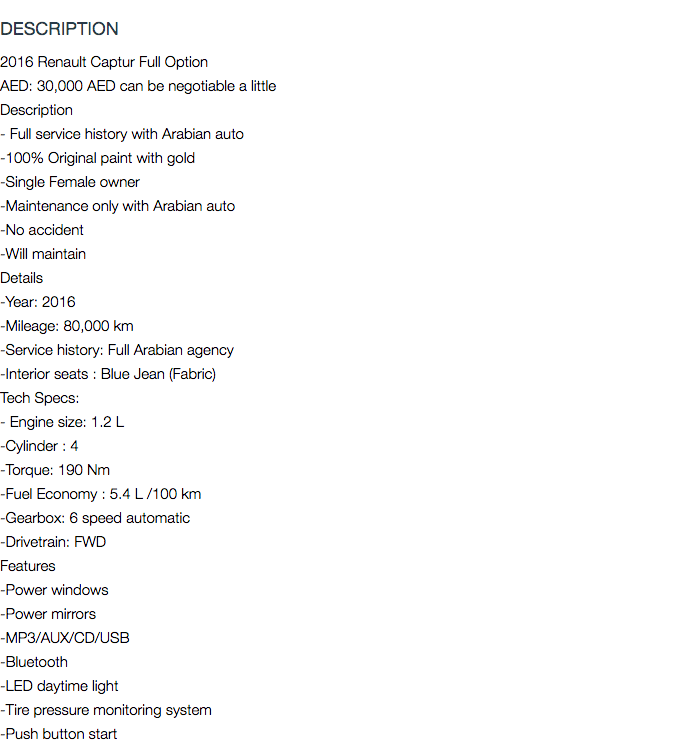 From the description alone, a lot of information about the vehicle is readily available, which means fewer time-wasters.
And here's an example of what not to do:

When a potential buyer sees this, what information are they getting out of the ad, a special offer is a nice incentive, but what kind of special offer? Lower price, extra goodies, flight tickets or a cruise around the world, what is it?
Make sure to add anything relevant about the car, its history, how many owners etc.
Correct information is the best information
Dubicars and many other online car selling portals offer tick boxes, drop-down boxes and various other ways to fill in information about the vehicle your selling.
Filling these out can be a bit boring, but its all vital information the buyer needs when deciding what car they want to buy next. Take the time to fill it out correctly and put exactly what the car has. Don't go crazy and tick every box though.
How to fill in the specs: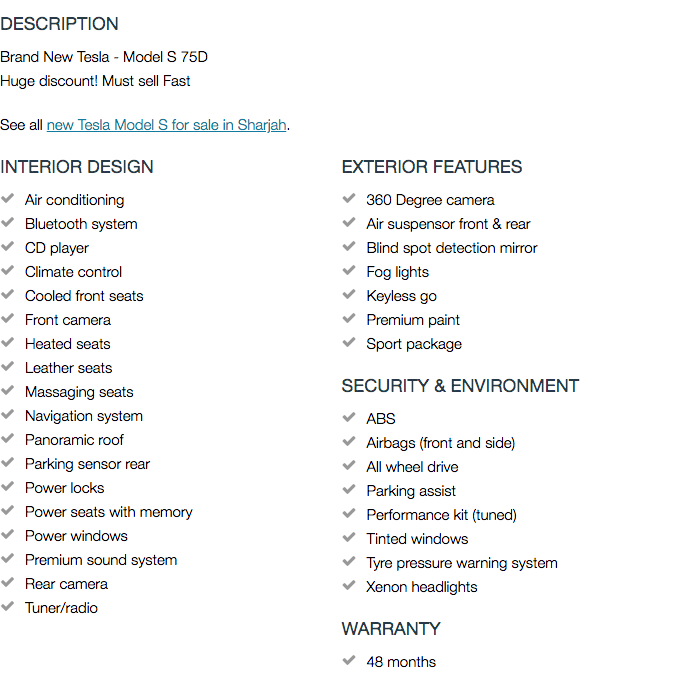 Plenty of relevant information and informs the buyer exactly what your car has to offer.
How not to fill out the specs: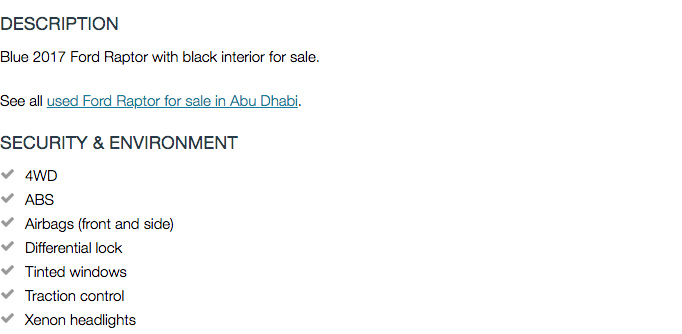 Filling out the options boxes with minimal details leaves the customer wondering what exactly the car has to offer in terms of features.
Contact info
Last but not least is the way the customer can reach you. Via the phone is the most common in the UAE and putting the correct number is always a good idea. In the description, mention what times you're available to take a call.
With the number comes WhatsApp. This is another popular way of communicating between buyers and sellers. This can be a bit too personal for some though, but it does make it easier.
Emails are an option too, just make sure you have the right email address on the ad.
For more information on how to sell your car online, click here.