Can you believe we've had a blog for over four years and not once have we done a car review? Well, that has finally come to an end as we've been provided with a 2019 Mercedes-Benz V250 Avantgarde for a few days, so buckle up and let's see what this luxurious MPV has to offer.
Check out new and used Mercedes V-Class for sale in Dubai and Sharjah.
Just how big is the V-Class. Is it big enough to build a table or play the cello? Unfortunately, we couldn't get or hands on either of those things, so we took it out for a spin instead.
But before we get started, here's a quick overview;
The good
Spacious
Options
Safety options
The bad
Exterior size
Price tag compared to rivals
Engine availability
Think we got it wrong? Let us know in the comments below your thoughts on the luxurious van!
Huge shout out to Mercedes-Benz Vans MENA for providing the vehicle. Book a test drive in it today!
Now let's get into it.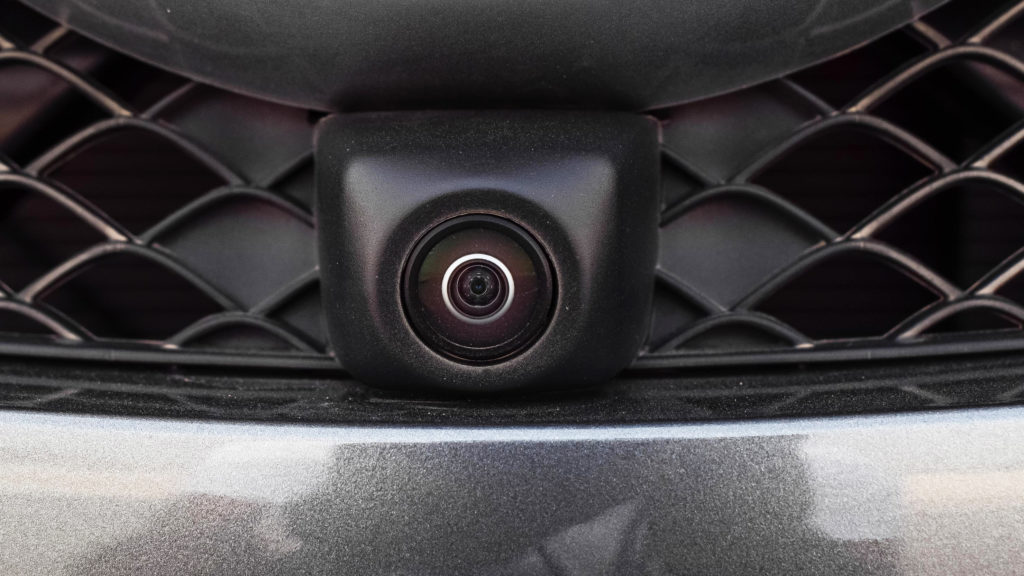 Driving the 2019 Mercedes-Benz V250
Under the bonnet is a 2-litre turbocharged 4-cylinder petrol engine generating 211 horsepower. Power is sent to the rear wheels via a smooth-shifting 9-automatic gearbox.
You won't be getting anywhere in a hurry in the V250, with a 0-100 km/h time of 10 seconds and a top speed of 200 km/h. The vehicle does have paddle shifters, a nice touch, but not really required.
But that's not why one buys a van now, is it.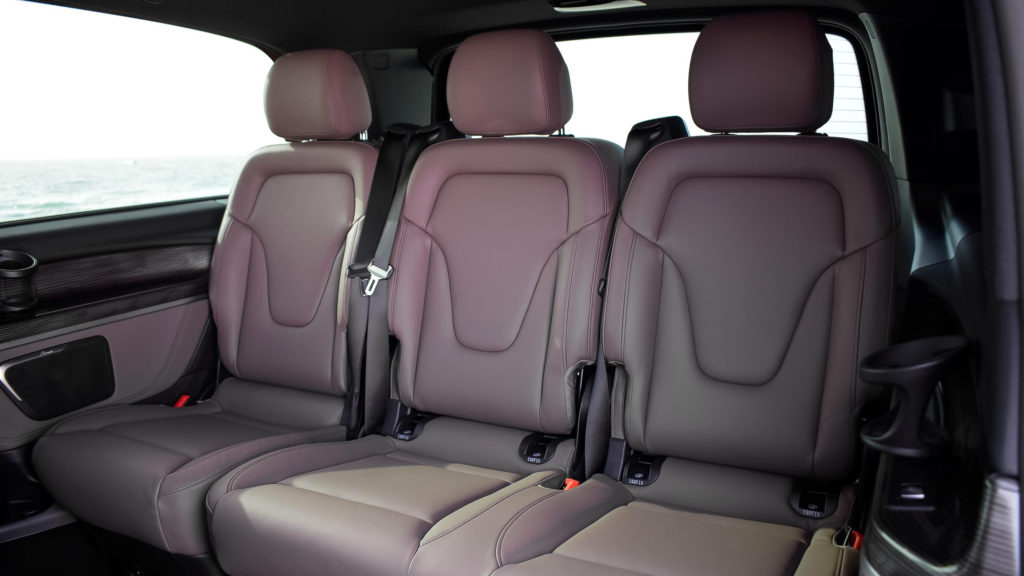 Surprisingly Spacious
What did we expect from a van? No space at all? There's loads of it. If you want more, you have to fold the seats down.
Folding seats may be a great thing, but at the end of the day, this is a Multi-Person Vehicle (MPV), and the V250 offers space for five in the back.
Instead of having the two rows of seats facing towards the front, they face each other. This allows passengers in the back to engage in an actual conversation instead of sending one another emotes via their phones.
We found it to be a more engaging experience riding in the back, and it gave us some quality time to bond outside of the office.
While a five-seater variant is probably better for families, in between the rear-facing seats is a centre console. Not only is it a great place to keep one's drink, tucked away are foldout tables.
Although they are a bit small for a laptop, that's a good thing. A larger table would take up far to much space and would make you feel claustrophobic, and you don't want that in a van.
The unit itself is on rails and is movable if its in the way.
With a high roof and comfortable chairs, one doesn't realise you're in a moving vehicle at all. A sunroof or full glass panoramic one would open up the rear seating area a lot more, but we can't have everything.
Squeezing in five people was a breeze. While driving around, we didn't hear a word of displeasure coming from the back, just standard, everyday conversations.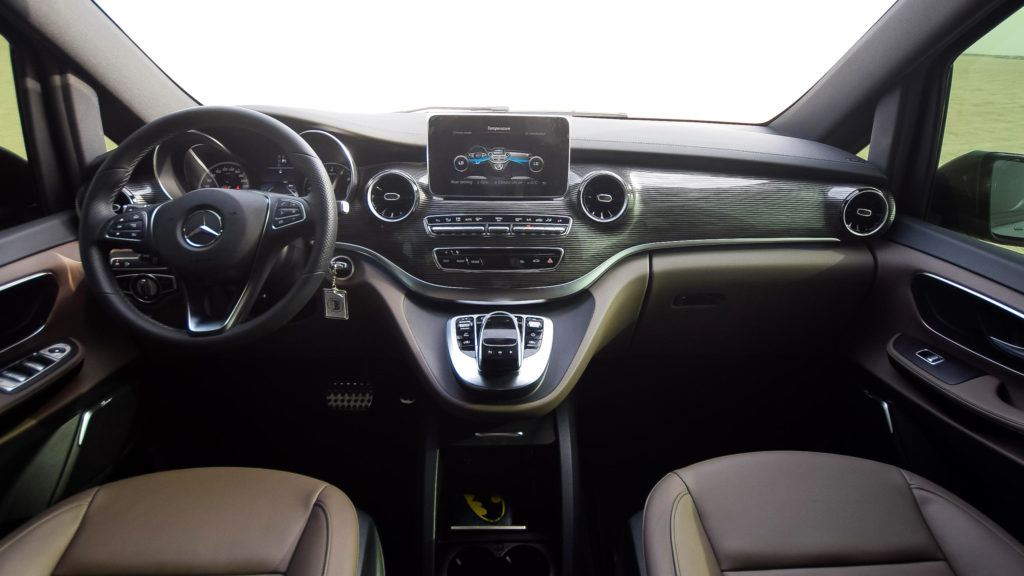 Features for days
Packed with plenty of features to rival any luxury car, by far our favourite is the 360 camera.
Packing the cabin full of individuals is great and all, but the headcount gets in the way of what's behind you. But thanks to the 360 camera, your surroundings are visible, and you don't even have to strain your neck.
Simply peek to the right, and everything you need to see around you is right there on the sizable screen.
Parking a van is no easy task, and we tip our hat to van drivers all over the UAE that can park them in tight spaces without visual assistance. Seriously, how do you do that? Can you teach us the ways?
Let's go back to the screen for a moment. Not only is it a great source of picture quality, navigation and other media applications. All of which is displayed on the driver's dashboard gauge too.
While we may be used to standard options in our cars, driving around in a fully loaded one is a nice change of pace even if we did get lost a few times.
The ambient lighting (mood lighting) helps set the mood, with an array of colours available, nothing is out of reach. We didn't get round to using it much, but it will set the mood if needed.
Pack it up, pack it in
Let's us put some stuff in!
With a split tailgate, loading and unloading is easy (for smaller items at least). Why break your back to hoist in a loaf of bread, when you can open the rear window to fill up the boot.
It's not electric, but it certainly makes loading smaller items that much easier.
What is fully electric, is the whole tailgate itself. With a simple press of the button, the unit automatically goes up. Doesn't work while driving though, we tried.
Even if we didn't fill up the back with junk, there's plenty of space for select pieces of furniture. If only we had our hands on it when moving offices.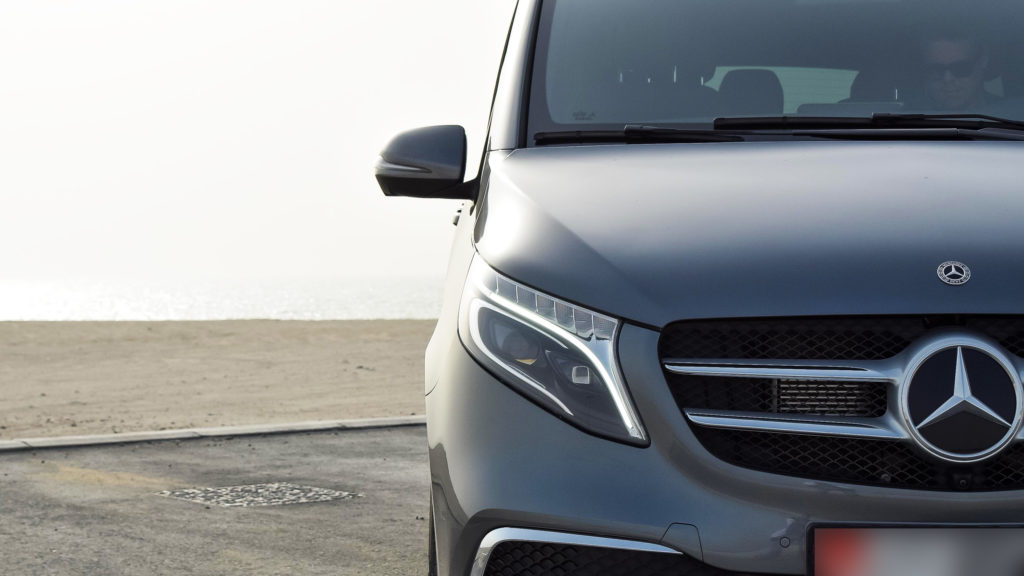 What are our final thoughts of the 2019 Mercedes-Benz V250?
We didn't spend a lot of time with the V250, but the time we spent with it was memorable. And the fleet of friends and colleagues appeared to agree with us.
If you're looking for a fully-loaded vehicle for school runs or you just want to be ferried around in comfort while sitting slightly higher up compared to the rest, then the 2019 Mercedes-Benz V250 is the car for you.
But if you're not in the market for an MPV, the V250 is not for you.
Let us know what you think of the V-Class down below.
Sounds like the right car for you? Dubicars has new and used Mercedes-Benz V250
Once again, huge shout out to Mercedes-Benz Vans MENA for lending us the vehicle! Book a test drive today.
Gargash and Emirates Motor Company are the official distributors of Mercedes-Benz vehicles in the UAE.
Picture credit: Rajitha Perera