As with all sport cars that are originally planned as coupe style only, fans, owners and everyone in between demand that the roof be cut off for soaking up the sun and just overall beauty. Recent reports suggest BMW has answered these queries and decided that the BMW i8 will come in two styles. It may seem like a new idea however, it's been floating around since the BMW i8's inception almost three years ago.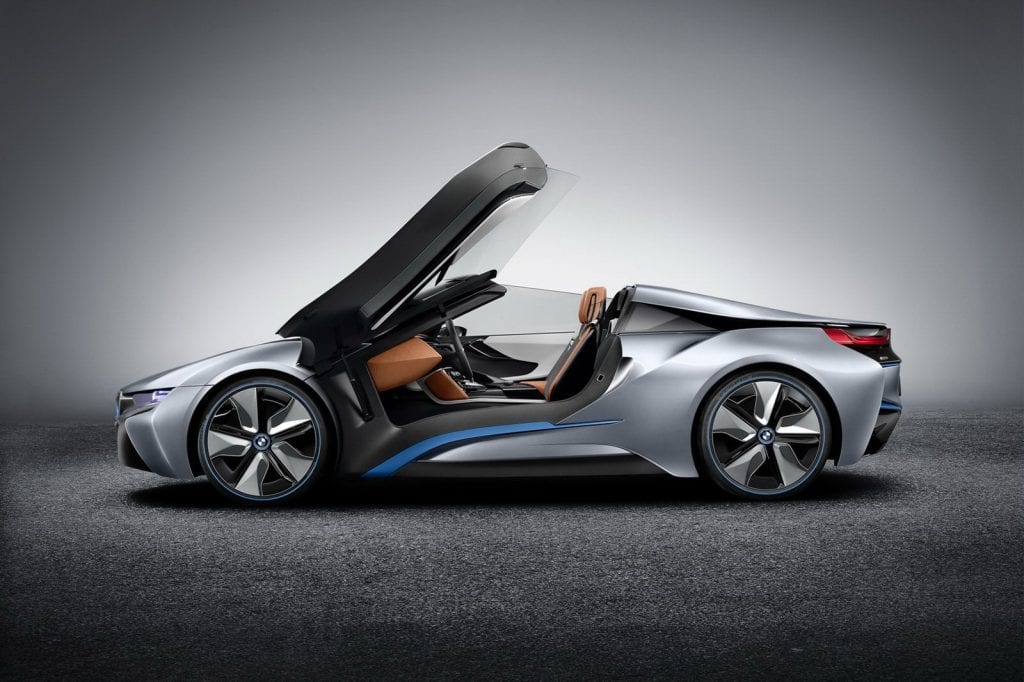 It's hard to believe that this beauty is to become even better looking. Of course, changes will be made to the vehicles overall structure most obviously the roof, which is yet to be determined as a soft top folding away in the back or a removable hard roof that can be stowed somewhere in the vehicle. Then there is the extra support underneath to stop flexing adding some extra weight, modified B-pillars and adjusted rear covering to accommodate changes. Doors will still graciously swoop upwards like a butterfly.
Assumed to power this beauty is still the same three-cylinder turbocharged 1.5-litre petrol engine coupled with the same 7.1 kWh lithium-ion battery, together they generate 362 horsepower and can run 0-100 km/h in 4.4 seconds. It's still unconfirmed as of now if this is to power the beauty so feel free to speculate the possibility of other power units and larger electric motor.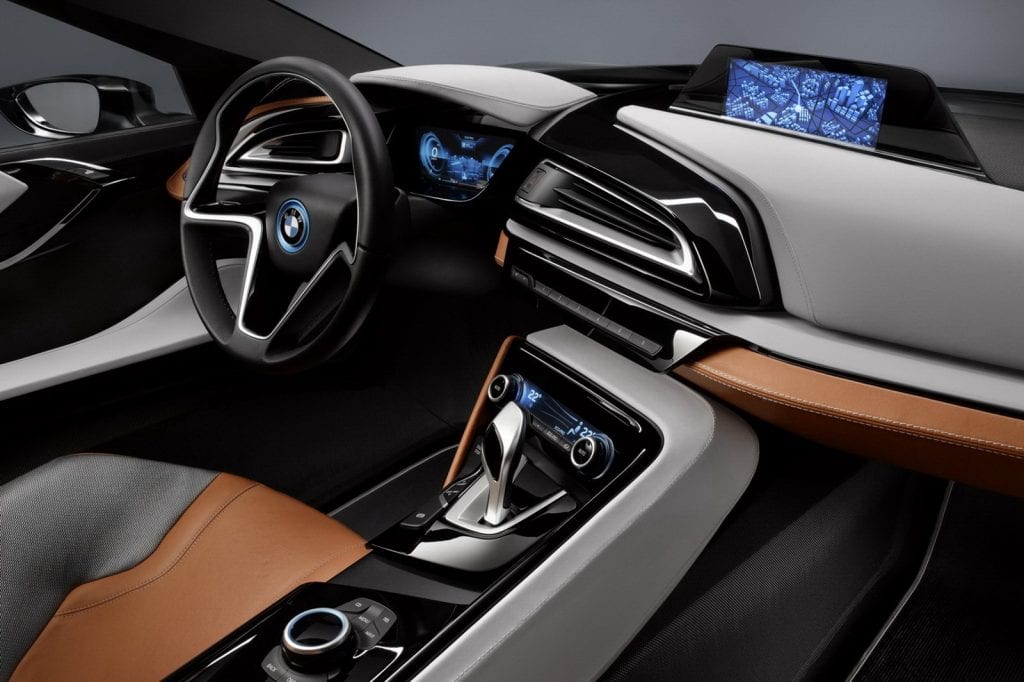 Expect all the same technological advanced interior, leather seats, keyless go, digital dashboard and much more to stay inside with space for two occupants or maybe four, only time will tell.
It's still a concept for the time being with BMW keeping a tight lip on when it will grace our roads however they have mentioned where they plan to unveil it: CES or Consumer Electronics Show 2016. With that in mind, a late 2016 launch seems to be a safe bet. Pictures you see here are of a 2012 concept.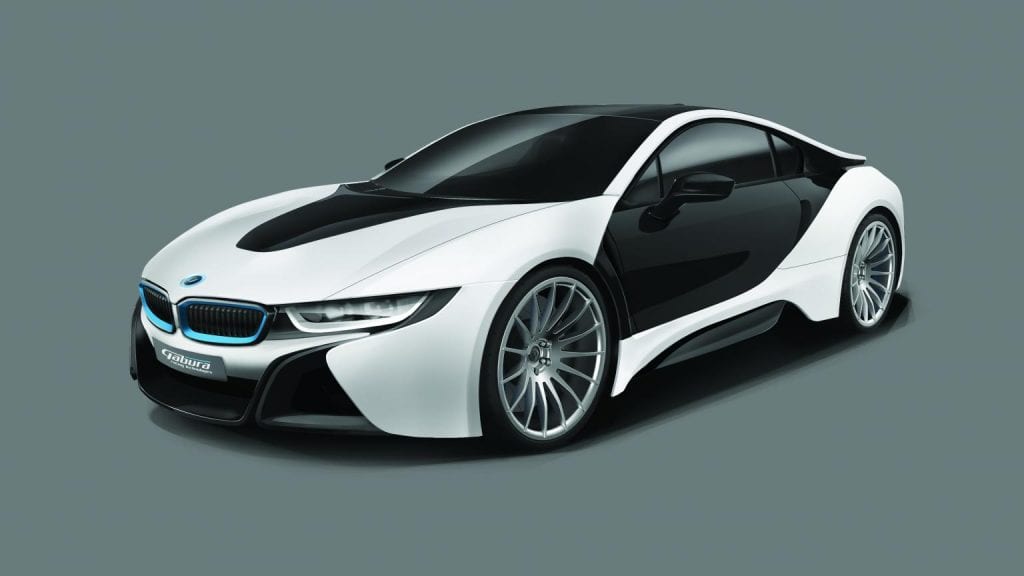 In other news, a German tuning house are preparing themselves to replace the tiny three-cylinder motor and replace it with a thundering V8 instead. Gabura Racing Technologies, most recognisable for racing rather than street machines are turning their attention on to roads. Their new project aims to pump out over 800 horsepower which would give the i8 the looks and power! Power will come from a 4.4-litre eight-cylinder petrol engine most commonly found in BMW M5 or M6 models.
This new i8 is dubbed "GRT V8i". With its new motor mounted up front, power is said to be sent to the rear wheels via a six-speed sequential gearbox. Cosmetic changes are in the mix too, with larger wheels and wider body to add uniqueness. Note that it is bespoke and a lot of man hours will be put into building the vehicle meaning it will have a very limited production. Maybe this will give BMW the incentive to build an M version of the i8.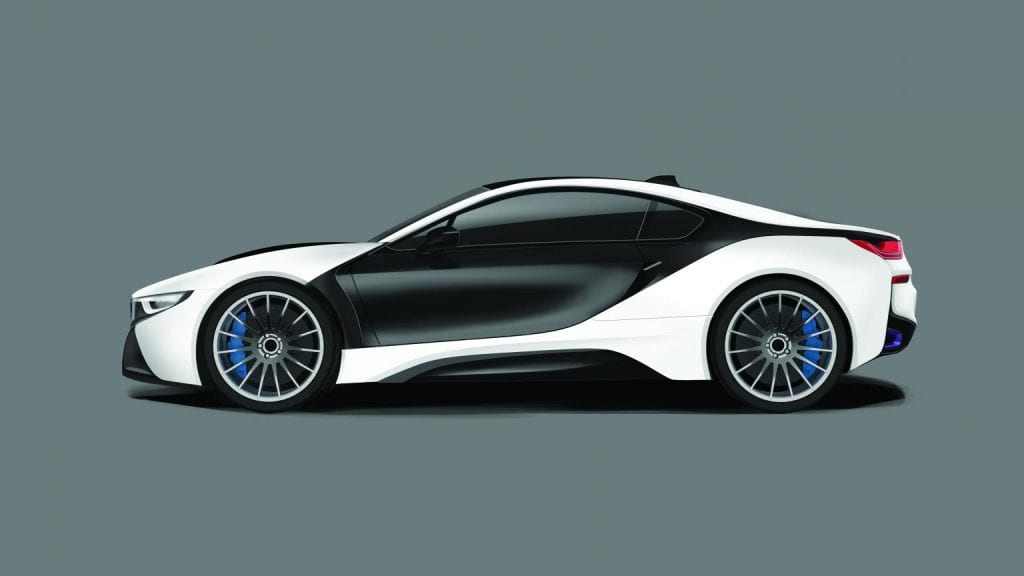 It's unknown when the BMW i8 spyder or when Gabura will unleash their beast for customers to enjoy, for now though you can check out all used BMW i8 for sale in Dubai on dubicars.com.