Well, what is it then? BMW Vulcan, AstonMartin i8, iVulcan or 8 can? It's none of those. It's a BAIC Arcfox-7, pretty sweet name if you ask me and it has some killer looks to boot.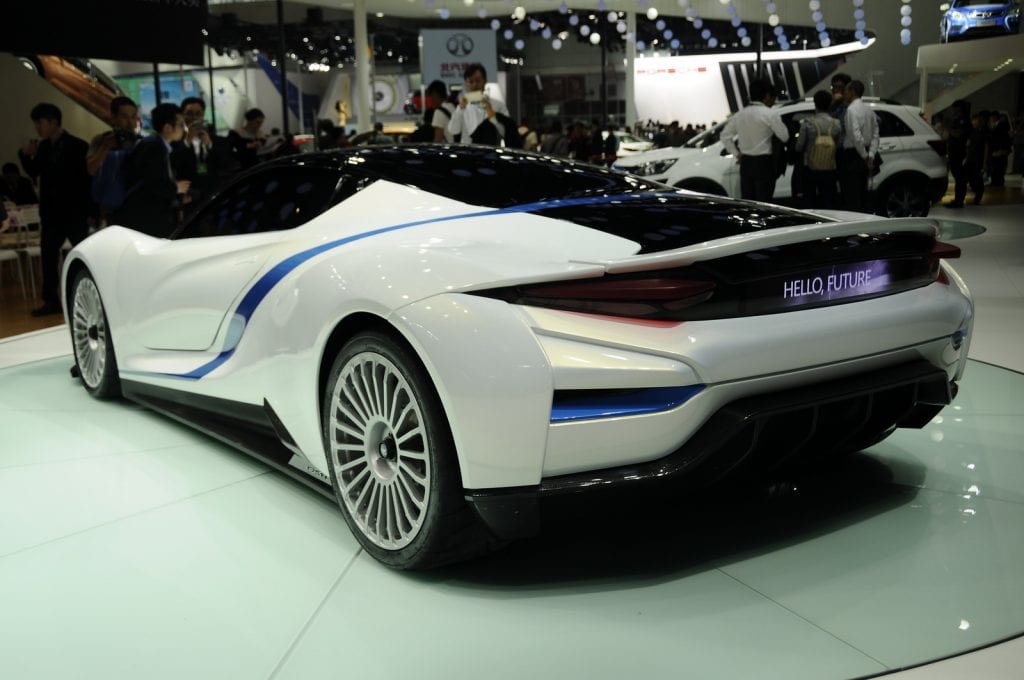 Said to be inspired by a single-seater racing formula known as Formula E, at least when it comes to power and the battery. One 603 horsepower electric motor is paired with a 6.6 kWh battery pack to run this vehicle from 0-100 km/h in around 3 seconds! That's 0.1 seconds faster than the V12 powered Ferrari F12. Top speed is rated at 260 km/h, which unfortunately doesn't match the F12. Bear in mind; Arcfox weighs in at around 1,755 kilos.
On a single charge, the Arcfox can travel an estimated 299 km before running out of juice. Compared to its potential rivals, it could fall somewhat short.
| | | | | |
| --- | --- | --- | --- | --- |
| Vehicle |  ArcFox-7 |  Porsche Model E |  Tesla Model S P90D |  BMW i8 |
| Battery life |  299 kms |  500 kms |  407 kms |  30 kms |
| Torque |  Unknown |  Unknown |  967 Nm |  570 Nm |
| Horsepower |  603 hp |  600 hp |  762 hp |  362 hp |
| 0-100 km/h |  3 seconds |  3.5 seconds |  2.8 Seconds |  3.6 Seconds |
| Available |  Late 2016 |  Porsche Model E |  Now |  Now |
It may not fall short as others as first predicted.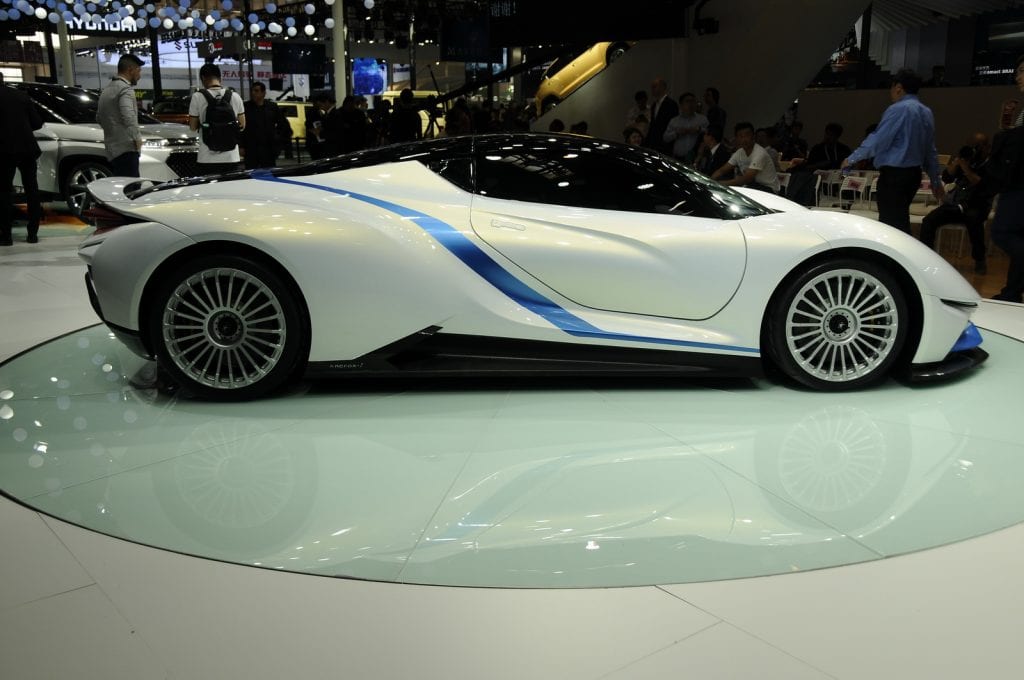 All that power needs strong brakes which are why carbon ceramic brakes have six piston calipers mounted on the front wheels while four-piston calipers are attached to the back.
Inside, drivers have the option to configure various aspects of the vehicles, featuring a very generic system that most high-end cars have, those in the driver's seat can select Economy, Race or Comfort. That's not all, drivers can scan their fingerprints to start the engine, the dashboard is fully electric and both seats have four-point racing harnesses for safety.
China's auto manufacturers are working their magic on creating catching vehicles, especially when it comes to executive and ultra exclusive SUV's.
The BAIC Arcfox-7 isn't set to hit the asphalt until later this year and is unconfirmed if they will be should outside of China. However, we all know that the UAE is filled with crazy, eye-catching and extravagant cars, one is bound to turn up cruising around JBR.
Check out new BAIC A5 for sale in Dubai on dubicars.com.