Over 100 vehicles are on show in Geneva for one of the biggest motor shows of this year, and what a perfect opportunity for Chevrolet to unveil their latest addition to the Corvette line-up to square up with Porsche 911's, Nissan GT-R's and Jaguar F-Type's.
In order to create Grand Sport muscle cars, Chevrolet learned from their epic win at the 2015 running of Le Mans where they finished first overall in their category. Using a light-weight base, they wanted customers to enjoy their success too. Bolted on top, a track-specific body for optimal performance and looks to die for that can be driven on both road and track.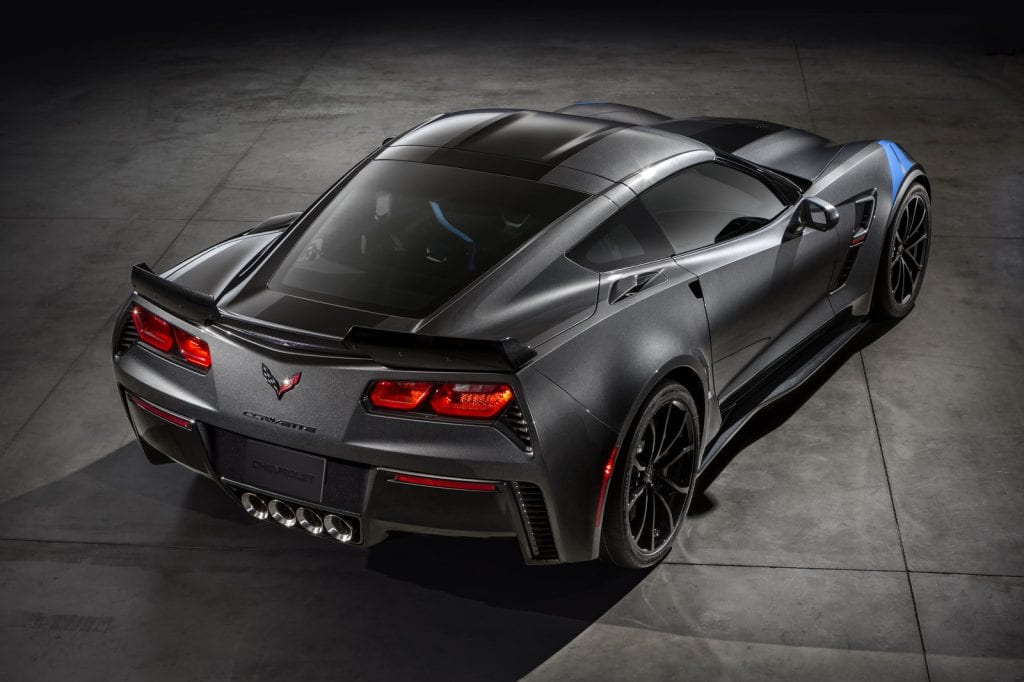 The 1960's marked the beginning of the Grand Sport moniker, with a slight bump in horsepower and some extra aero attachments to make it more streamlined, supposedly only five units were produced. It took almost 30 years for Grand Sport to return in 1996. Again using a similar formula, Corvette lovers went bonkers for one, only for it to go dormant for another four years.
In 2010, another Grand Sport trim appeared in catalogues only to disappear for a third time. Roll on 2016 and it's back for another round. Proving to be as quick as previous generation ZL1 models. Lapping around GM's test track within seconds of one another even though it pumps out 180 horsepower less.
Powered by a 6.2 litre V8 petrol motor, no superchargers have been added to pump out 460 horsepower. What has been added is Michelin performance rubber on each corner, unique rims which are 19-inch and 20-inch respectively, Brembo brake calipers, magnetic ride control and more. Power is sent to the rear wheels with customers able to chose between a seven-speed manual or an eight-speed automatic transmission.
For those wanting more, a Z07 package is available too. Replacing standard brake drums with carbon ceramic ones, carbon fibre exterior trim and adding Michelin Sport Cup 2 tyres for an extra edge around the track.
Grand sport models come in an arrangement of stock colours and interior trims available on standard 2017 Corvette's. Adding distinctive front fender inserts, wider rear fenders and a Z06 inspired front grille to complete the track-day look.
Both coupe and convertible versions will be available. Later this year, we'll see a Collectors Edition roll out as well. Painted Watkins Glen Grey detailed with Tension Blue stripes just above both front wheels and Satin Black stripes elsewhere. Not only is there a gorgeous exterior, a mix of full blue leather and suede interior creates an exquisite cabin. Pressed into each headrest's are 3-D tribute's to Grand Sports of yesteryear, with an identical image displayed in the instrument cluster.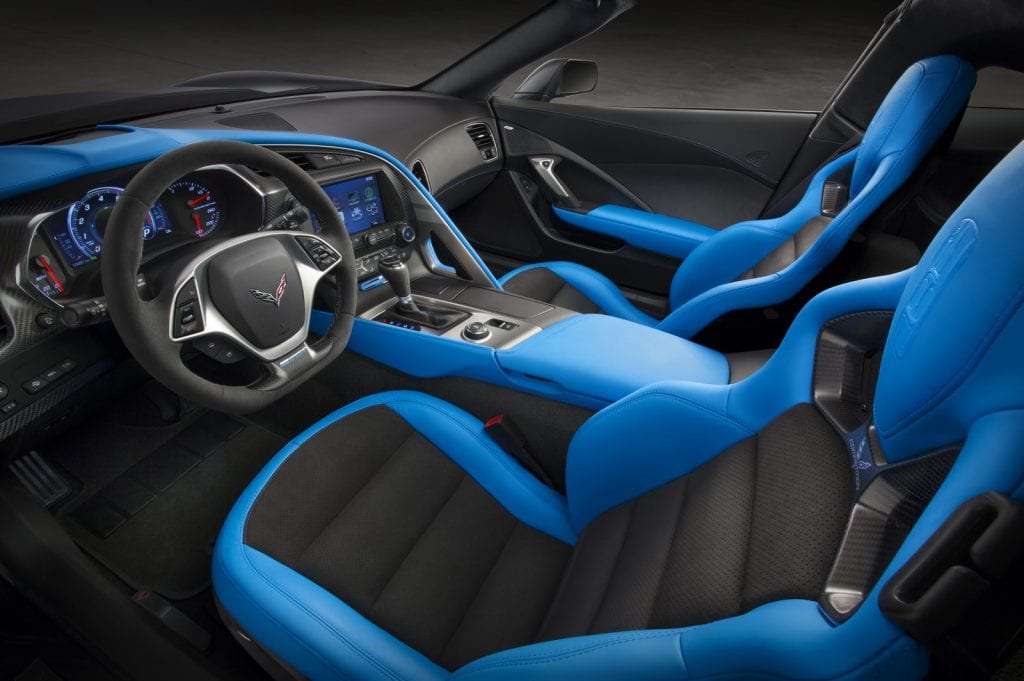 Standard features remain such as cooled seats, media inputs, drive mode selector, navigation, BOSE sound system and Bluetooth pairing.
2017 Chevrolet Corvette Grand Sport models are destined for showrooms this summer in America and Europe. No word about other parts of the world as of now or how many are to be built. No doubt a fair few are to appear in this neck of the woods.
Interested in a Corvette, new or old? Find new Chevrolet Corvette and used Chevrolet Corvette for sale in Dubai, Abu Dhabi and Sharjah.
Note: all pictures are of Chevrolet Corvette Grand Sport Collectors Edition