Just when you thought Brabus couldn't do anything more insane, they just did. They've taken a standard Mercedes-Benz S600 Maybach and had their way with it to pump out a ludicrous amount of horsepower once again.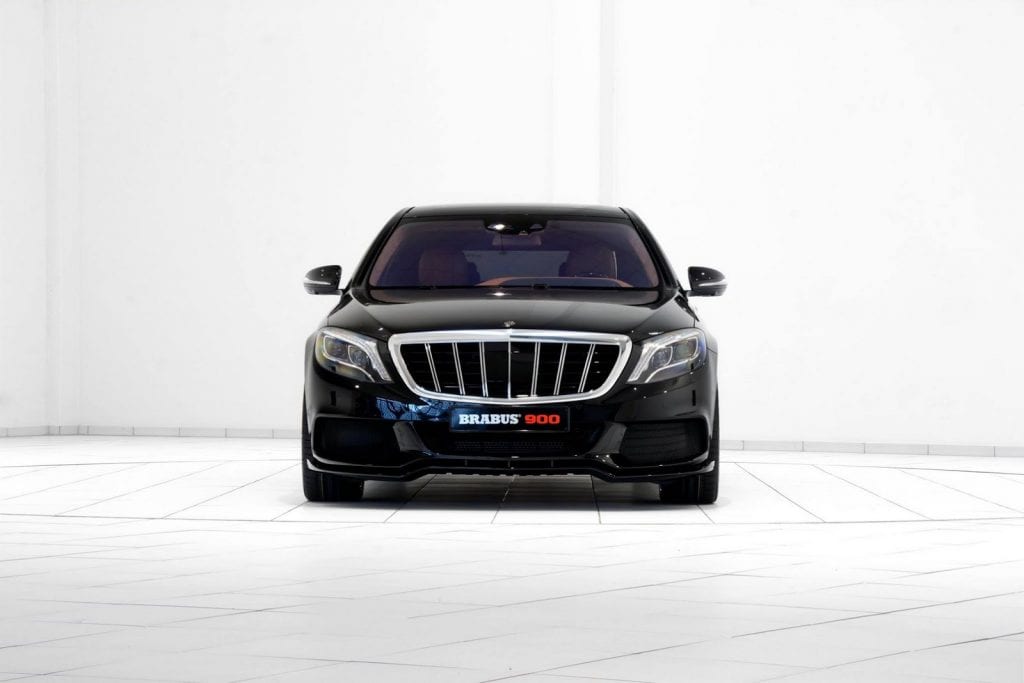 Just before Geneva, they showcased their Mercedes-Benz C63 and G 500. Both come packed with 641 and 492 horsepower respectively. Both of which are pretty bonkers to be honest. The German Tuner didn't want to stop there as they don't think a 12-cylinder engine should be pumping out 523 horsepower but rather 800+ horsepower, and there calling it the Brabus 900 Rocket. Fitting name right?
Yes, 888 horsepower to be exact and 1,500 Nm of torque from a V12. Running with 148 hp more than a Ferrari F12, this luxury sedan can sprint from 0-100 km/h in 3.7 seconds and cruise at a top speed of roughly 350 km/h, extremely impressive for a vehicle that weighs more or less the same as a male giraffe (2.8 tons). Get yourself one of these and you'll never have to worry about your chauffeur being late ever again.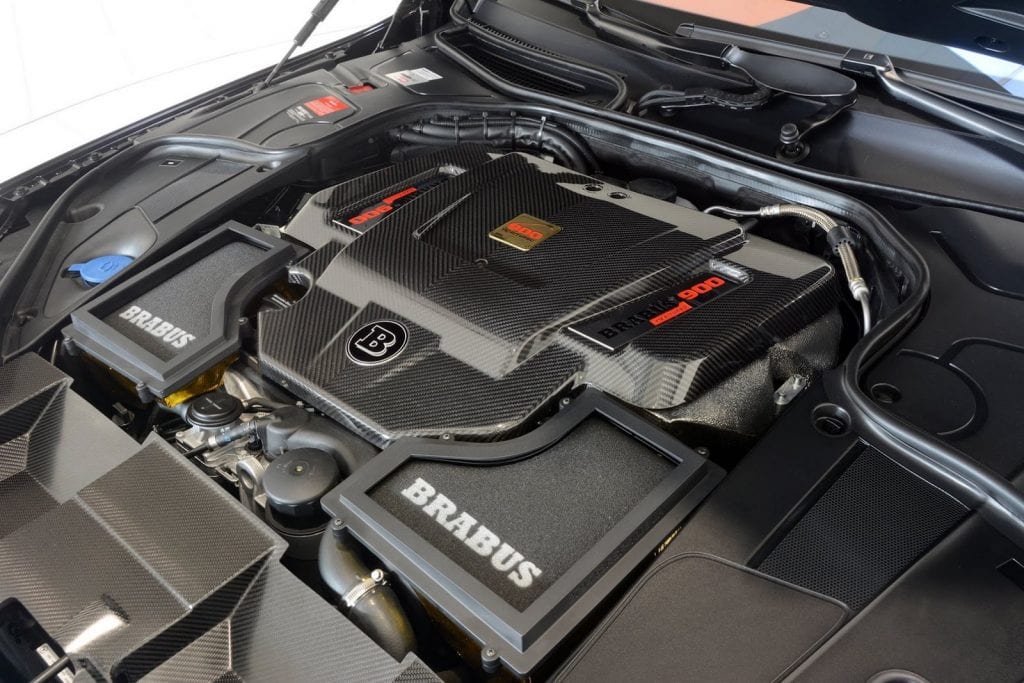 Utilising exact modifications used on previously mentioned models. For those that don't know, they've stripped out standard turbochargers and replaced them with ones with larger compression units, added a stainless-steel exhaust system and modified the ECU.
The drive mode selector has been tweaked to feature a 'coming home' mode, which lowers engine noise and at the opposite end of the spectrum is 'sport' mode to unleash its full potential. Brabus have refined the Magic Body Control suspension to cope with all that power. Ride height also drops by 25 mm.
With a modified engine, Brabus couldn't have left the interior similar to standard S600's. Of course, they've kept the four passenger seating arrangement, premium sound system, fridge, cooled seats and dual sunroof. On top of all those, they've gone ahead and made it even more luxurious.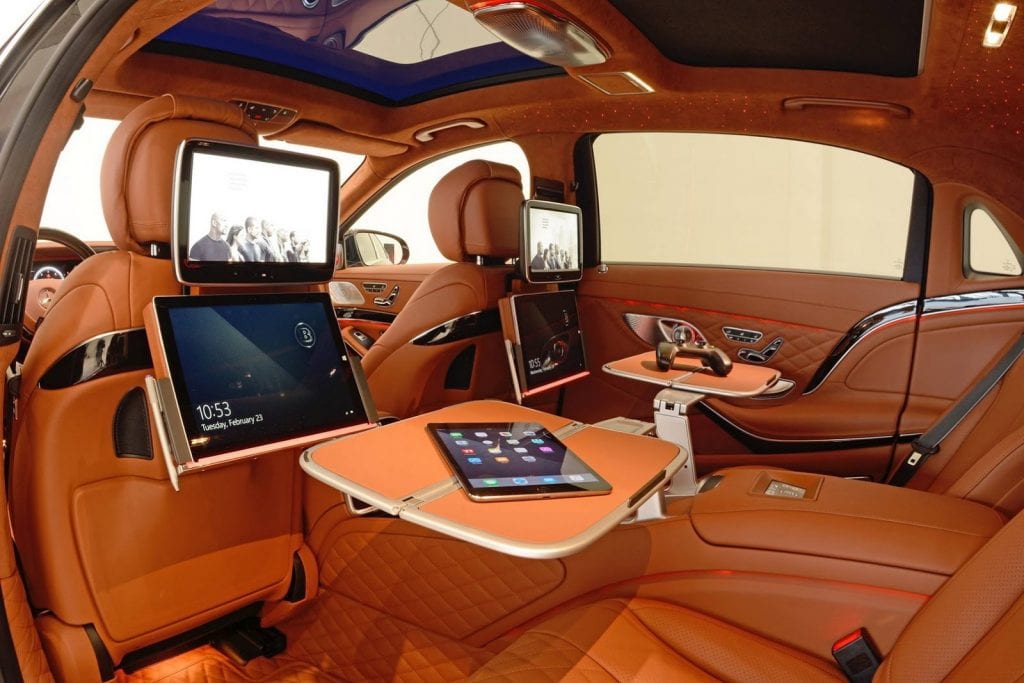 Two rear TV screens just weren't enough, how else are you supposed to watch The Fast and The Furious 8 and type a few emails at the same time. Small LED's have been implemented into the roof lining to create a beautiful starlight effect.
Brabus didn't stop there, with an upgraded interior and engine, it wouldn't be complete without some exterior modifications. Unique badging all around such as Brabus and 900, 21-inch forged alloy rims and a Brabus designed aero kit to slice through the air, which adds a new front grille, front and rear bumpers with the rear having an integrated diffuser.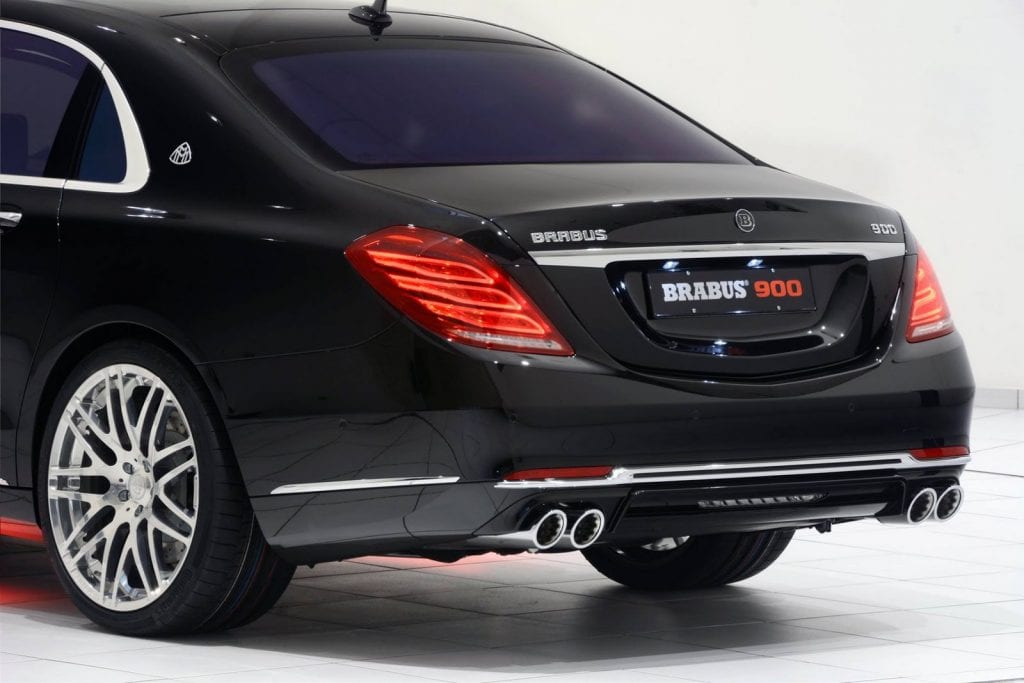 No exact pricing or availability has been spoken of, expect it to cost slightly more than standard S600 Maybach model's. Also, if you have an S500 Maybach, no need to worry as Brabus have got a kit for that as well.
Looking for an S600? Find new Mercedes-Benz S600 and used Mercedes-Benz S600 for sale in Dubai, Sharjah and Abu Dhabi.