Now that the hardcore Pagani Huyara finally showed up in the flesh at the Geneva motor show, it seems Pagani had something else hidden up their sleeves they weren't telling us about. This new model has been speculated for some time, which is none other than a Pagani Huyara Roadster.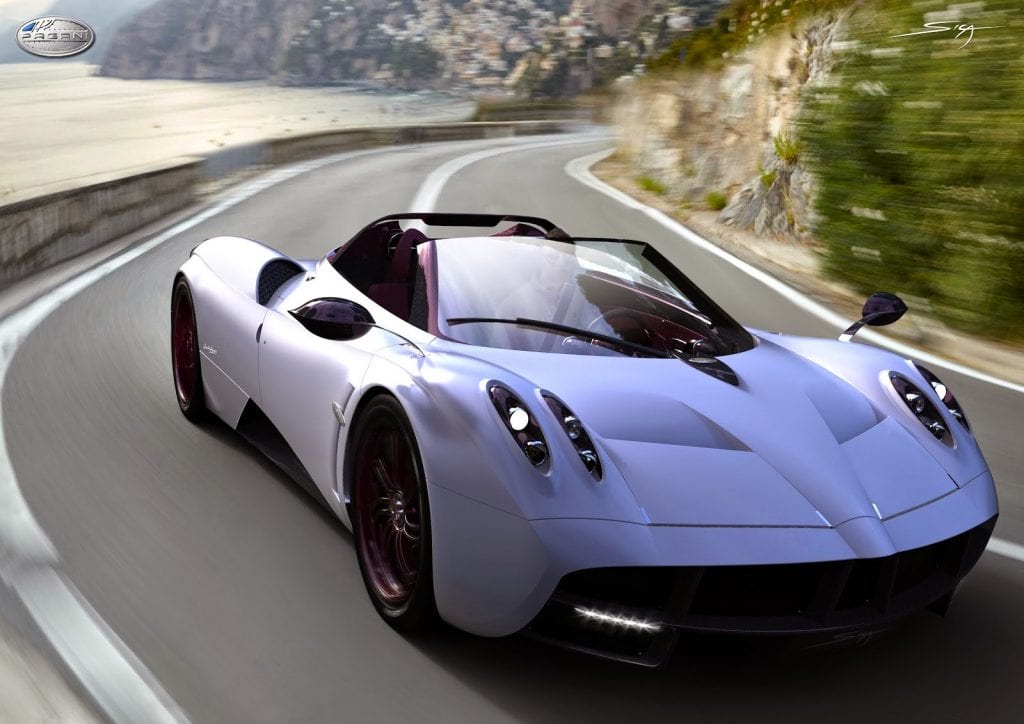 Details of the upcoming roofless beast are non-existent to say the least. However, in standard Pagani tradition, expect no radical changes to the bodywork. Feel free to speculate whether or not the roof can be automatically folded back or removed manually. Manual seems a perfect fit much like Aventador's have. Where the roof can be stored is a whole different story.
There is a downside or two. No gullwing doors and with the roof gone, it'll tip the scales that little bit extra, however, that doesn't affect its sheer beauty. Refined suspension would be implemented to compensate the structural loss.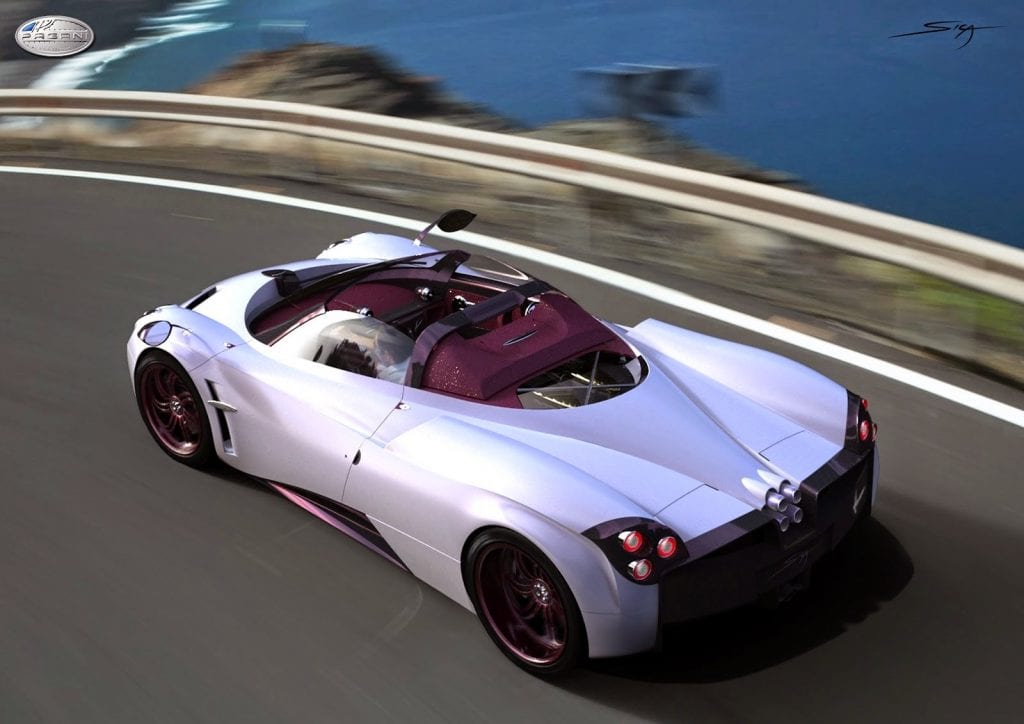 Of course, it'll retain the same monstrous power unit supplied by AMG. Powered by none other than a 12 cylinder 6.3-litre petrol motor, channeling 700+ horsepower to the rear wheels and zipping to a top speed of well over the 300 km/h mark. With its extra weight, 0-100 time will increase ever so slightly.
As with every Pagani, stocks are limited. Just 100 units are to be built, and it may be a little tricky to get your hands on one as 75% of them are supposedly accounted for already. No doubt a handful will show up in the gulf region once launched.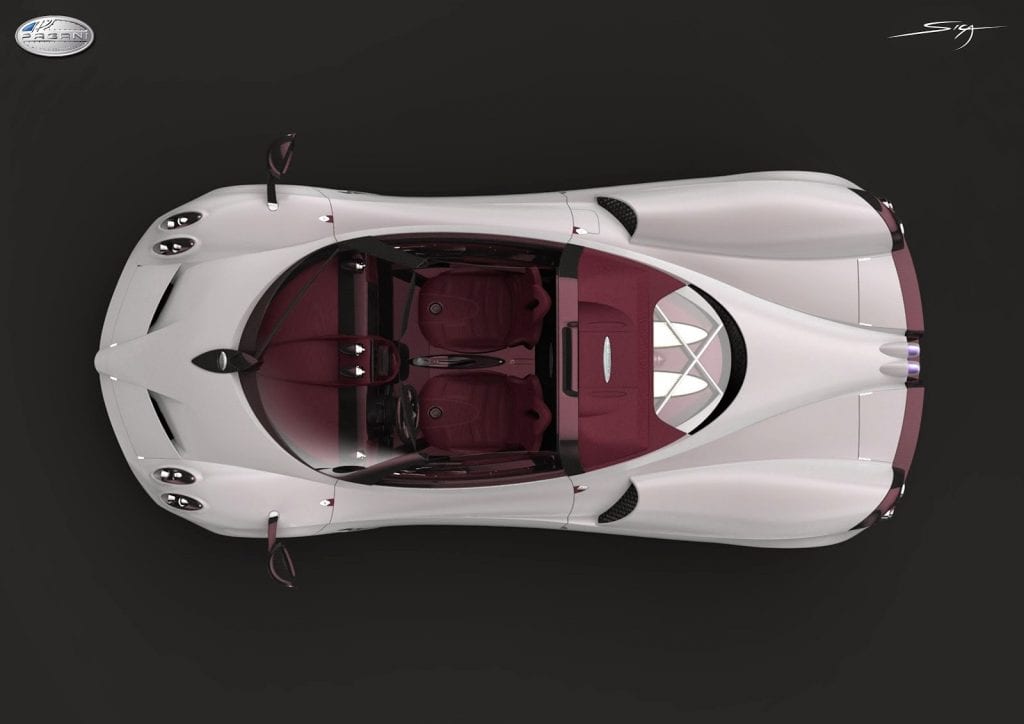 It's interesting to note that the hardcore variant is also rumored to lose its top as well.
Scheduled to light up the 2016 Pebble Concours d'Elegance later in the year. As of now, it's said to be in the final stages of development, in turn meaning it shouldn't be long until we see official pictures. For now, though you can drool over these fantastic renderings.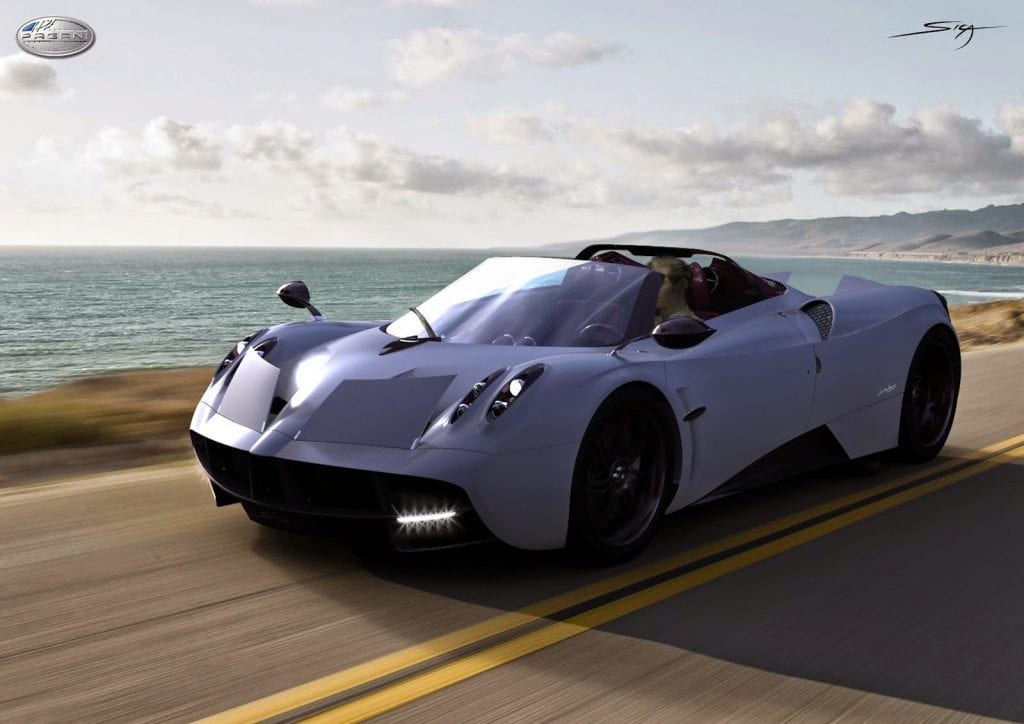 Looking for a Huyara? Find new Pagani Huyara for sale in Dubai.
Note: these are unofficial renderings beautifully created by Aldo Maria Sica