What's the perfect gift to get a car enthusiast? An incredibly gorgeous car that's what! Even though the BMW has been out for some time, in my eyes it's still one of the best-looking vehicles on the road. That's beyond the point, as the German Manufacturer has unveiled a special edition just in time for Valentines day. Better late than never, right.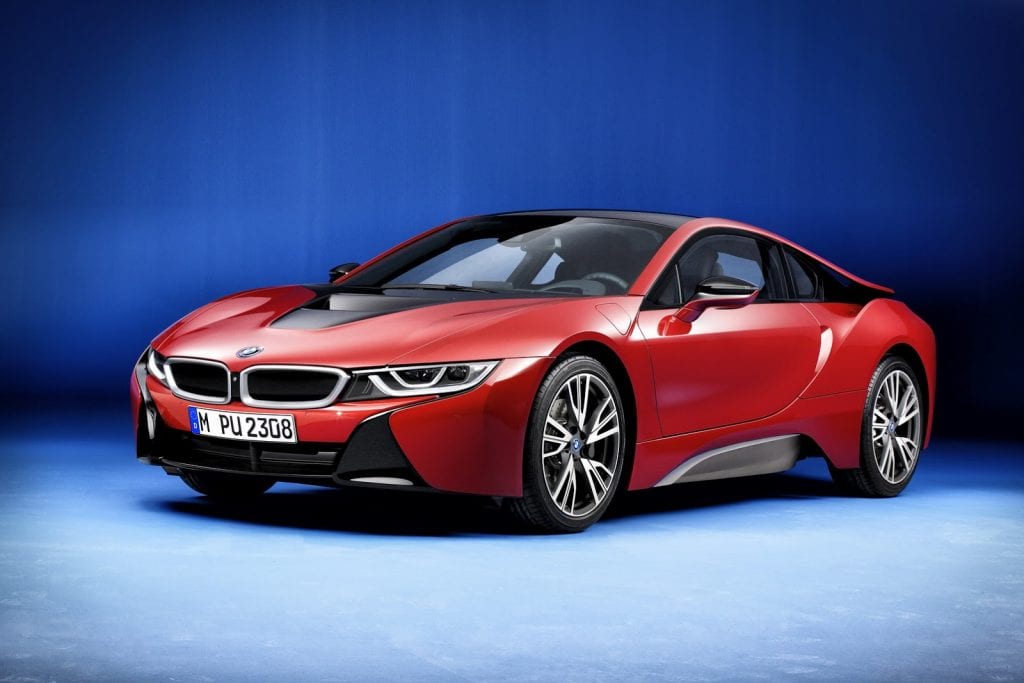 BMW i8's usually come in three flavours: White, Black, Blue and Grey, with contrasting accents. Now though, there is a new colour to choose from: Red with Frozen Grey Metallic highlights. Before you get too excited, it's a limited edition known as the "Protonic Red Edition" meaning it will be made in relatively low numbers. You could always buy a standard i8, foil it in red, but it wouldn't be the same.
There are other additions rather than the additional lick of paint, there are new BMW W-Spoke 470 light alloy rims added to each corner, carbon fibre and ceramic trims inside along with red stitching on each seat. Additionally, i8 is stitched into headrest's and a plaque is placed inside to symbolise it's worth.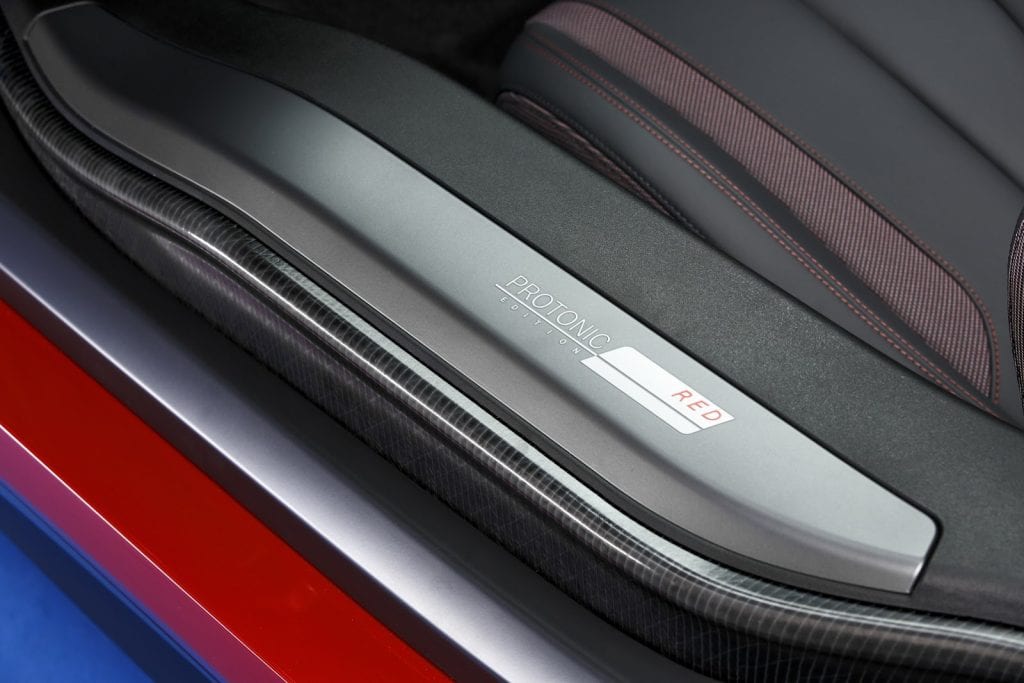 Only exterior and interior has been changed. Powering this sports car is still a 1.5-litre turbocharged 3-cylinder petrol engine coupled with an electric motor and lithium-ion battery. Together, they produce a respectable 357 horsepower and 570 Nm of torque. Zipping to a to speed of over 250 km/h and 0-100 in 4.4 seconds.
BMW i8 Protonic Red Edition's are to start production in July and are set to roll out in September. £ 112,535 is how much it'll cost in the UK which is approximately AED 599,584. So it's not out till September, it can still be the best gift for any car person.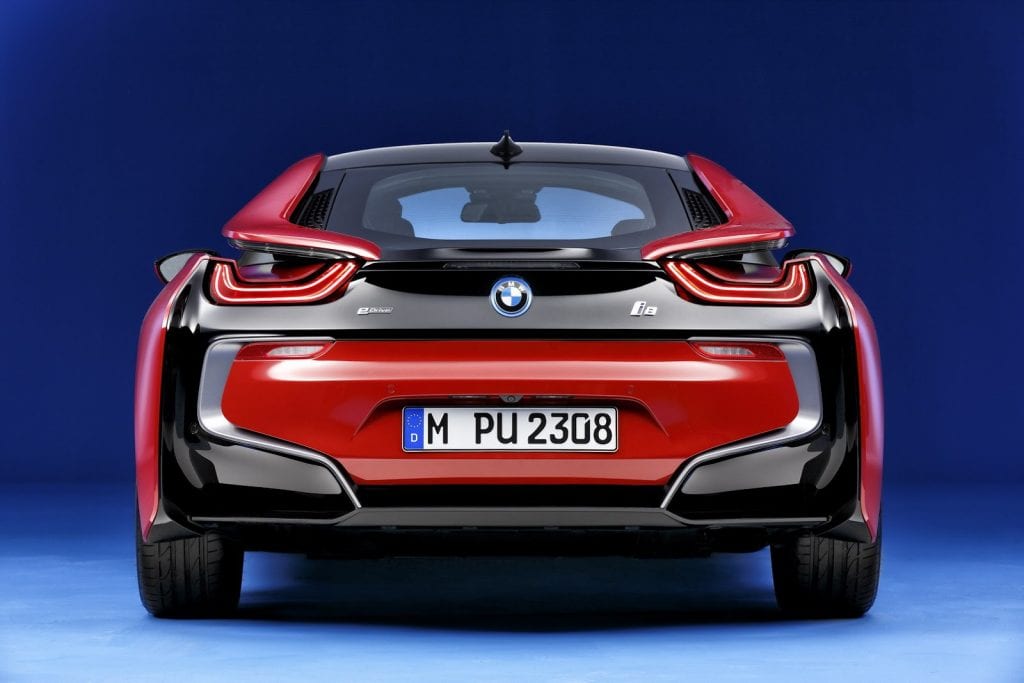 Before they roll out later in the year, luscious Red BMW i8's are scheduled to debut in Geneva in just under three weeks time.
Even though, an alternative colour/limited edition was on a lot of peoples list of how to make the perfect i8. Where is the V8 version and Spyder version? We're still waiting BMW!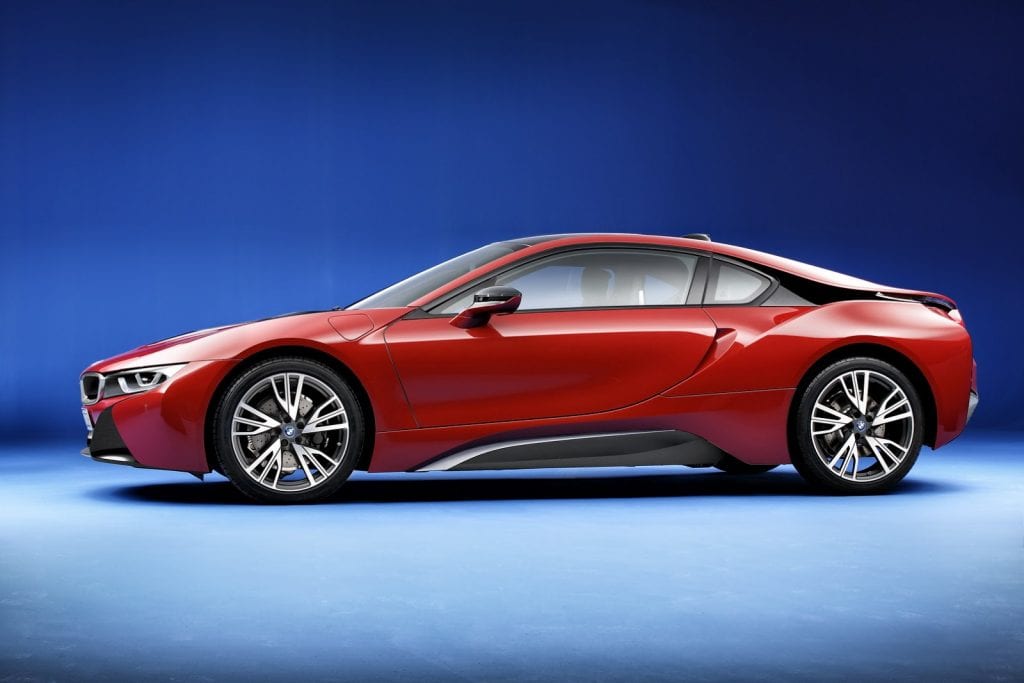 If red isn't your colour of choice, or you don't want to wait a few months, there are plenty of used BMW i8 for sale in Dubai available right now.