Have you been lusting after an M-Powered 7-Series sedan? Then here you go, it's not the M7 you've been craving for, however, it's luxuriously quick enough to blow any Mercedes-Benz S600 out of the water.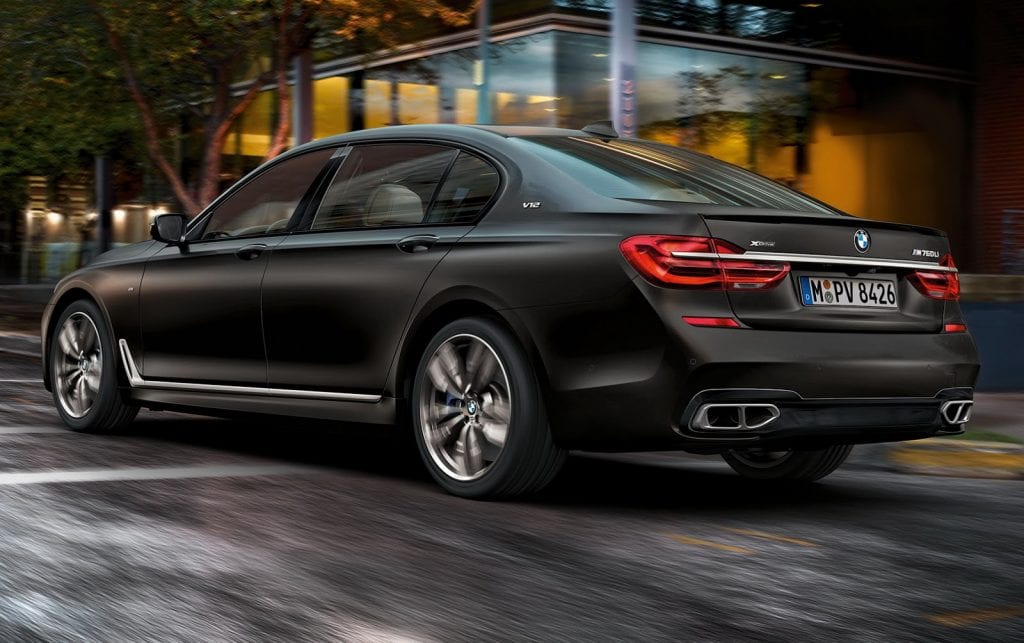 On the outside, it still has the sleek luxury look with M Divison adding low-key changes. Side skirts on either side, dual exhaust tips left and right and reshaped bumpers. Inside, tri-spoke steering wheel with paddle shifters behind, sport orientated front seats and two aluminium pedals.
Each corner features 20-inch alloy wheels coated in matte Cerium Grey metallic, which are unique to the M760Li. Behind them are 19-inch M-Sport brake calipers coated in an eye-catching blue metallic. As for suspension, BMW's Executive Drive Pro adaptive suspension system is present for the smoothest ride around.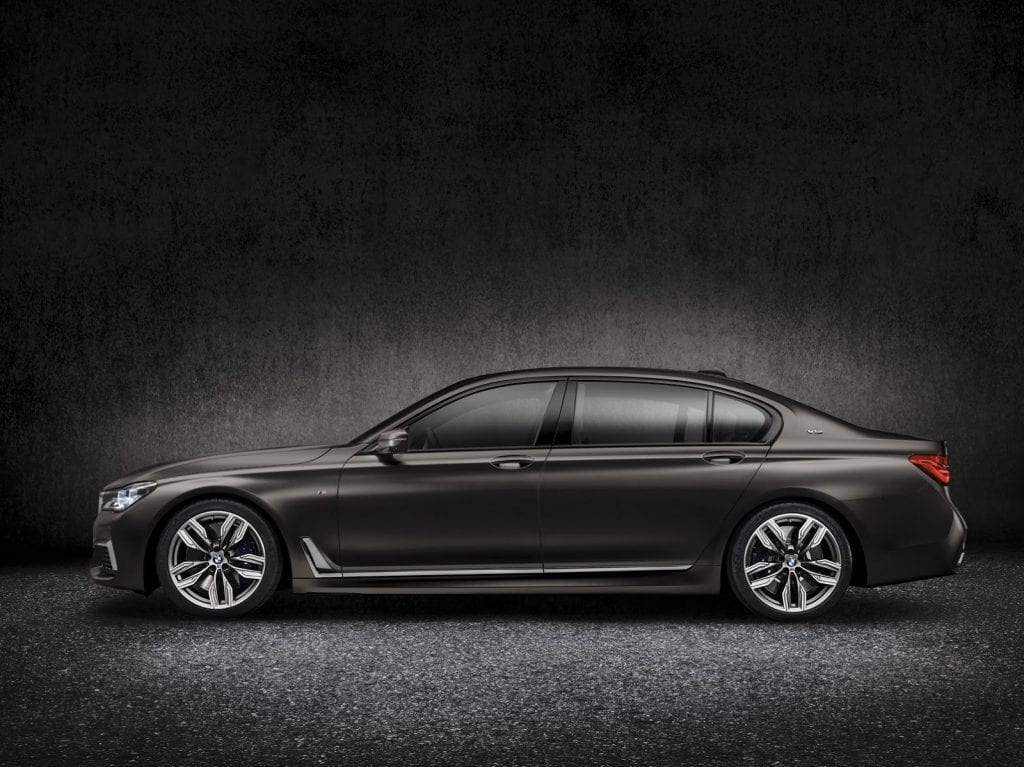 As an added extra, BMW offer an 'Excellence' package. Opting for it, removes M760Li badging from the rear and replaces it with 'V12', 20-inch BMW individual alloy rims with black brake calipers behind and some flashy chrome trimmings on the exterior.
Powering this luxury sedan is a large 6.6-litre V12 petrol motor, with two turbochargers attached. Good for 600 horsepower, it can literally fly from 0-100! Achieving the time in just 3.9 seconds. That's faster than any Rolls-Royce or Bentley with a 12 cylinder motor, not mention quicker than an M5! Aside from that, 592 horsepower, 800 Nm of torque and a top speed of 250 km/h, electronically limited by the way.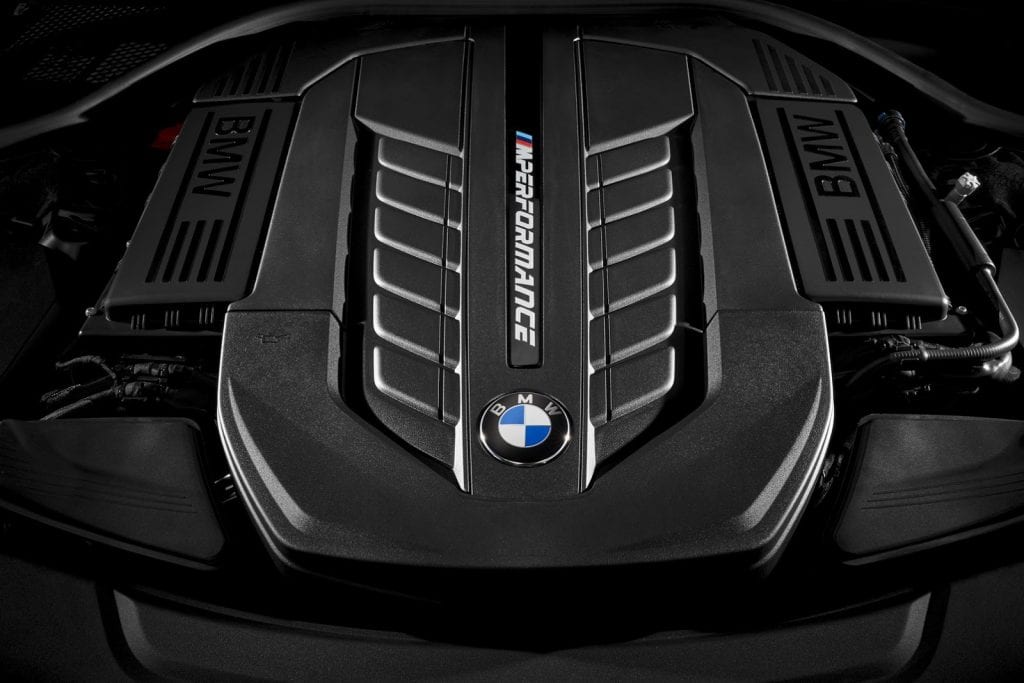 If 12 cylinder's is a bit too much for you, but you still want to go fast, Alpina have unveiled their B7 xDrive. With a V8 4.4-litre petrol motor pumping out 600 horsepower, 800 Nm of torque and best of all 0-100 km/h in 3.7 seconds. 0.2 seconds quicker with four less cylinders.
So, it's got a powerful yet heavy motor, that means a lot of the luxuries are gone from inside. No, rear TV screens, cooled seats, navigation and all that stuff is all accounted for.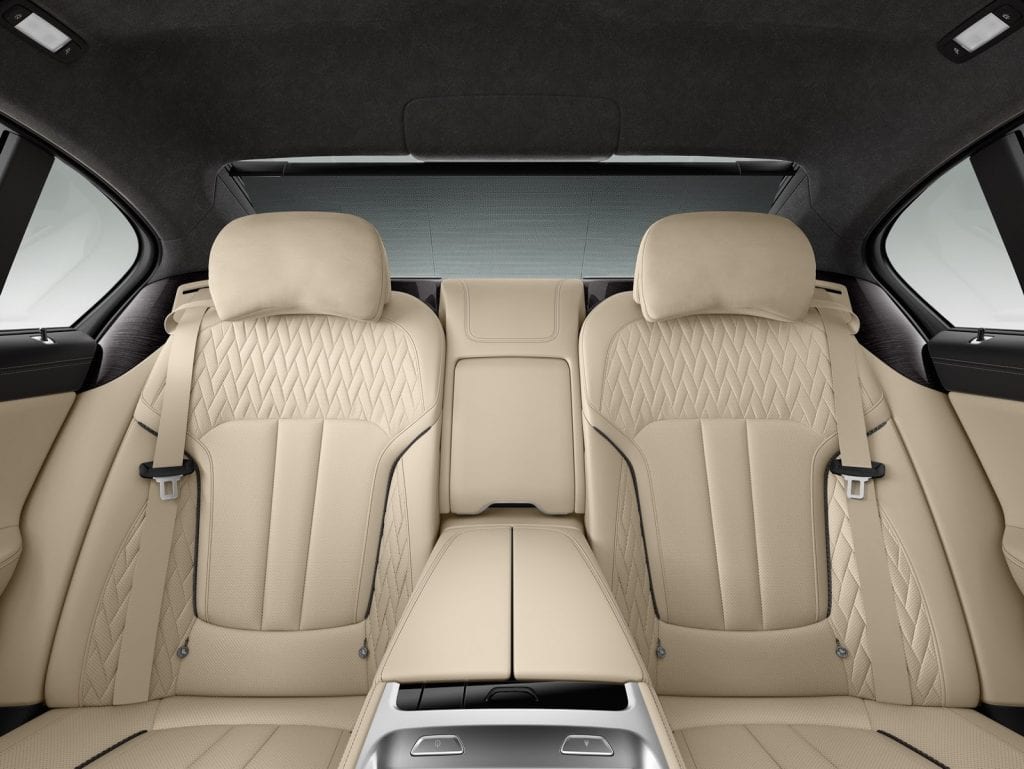 Not enough technology for you? iDrive computer detects finger presses of course and now gesture control. Simply move your hands over the 3D sensor and make pinch, grab or zoom gestures. It's that easy. Need to charge your phone, but lost the cable? A phone cradle found in the centre console enables wireless charging.
Just to remind yourself what you've gone out and bought, M760 Li logo's are scattered around, not even the digital dashboard is safe. Notice it also shows 330 km/h but is capped at 250 km/h.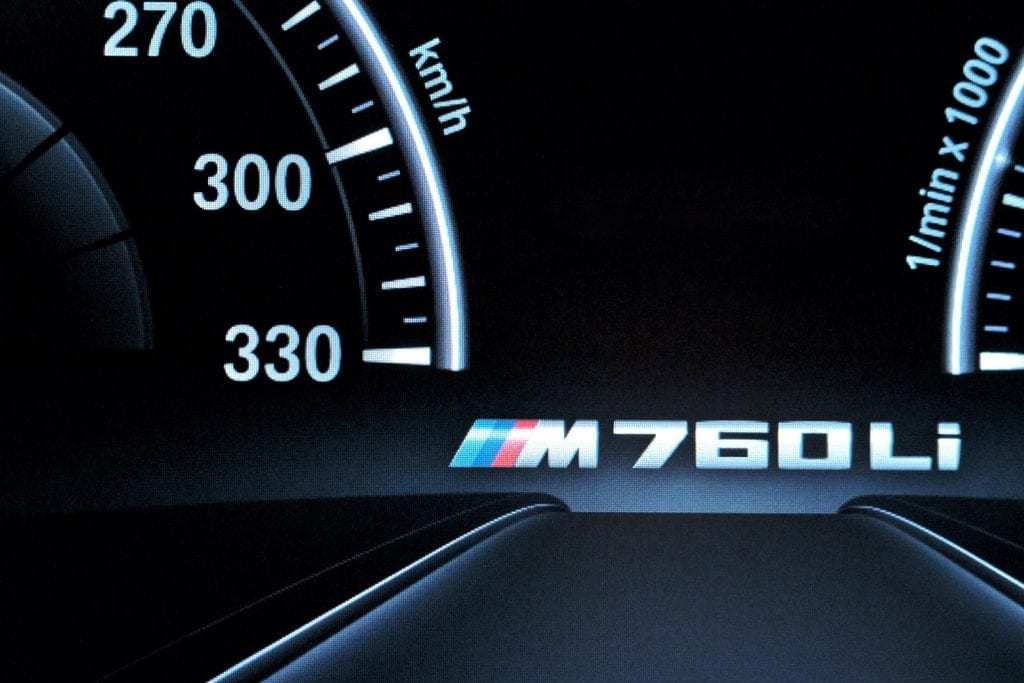 BMW M760 Li xDrive sedan's are due to be on show in Geneva in a few weeks time. Pricing hasn't been revealed, even though sales are expected to start shortly after Geneva. If you're looking for a luxurious BMW, find new BMW 750 and used BMW 750 for sale in Dubai, Abu Dhabi and Sharjah.