| | |
| --- | --- |
| Starting price: |  Approx. 225,173 AED (£40,000) |
| Engine volume: |  2.0 Litre |
| Cylinders: |  4 Cylinders |
| Torque: |  340 Nm |
| Horsepower: |  240 Hp |
| 0 to 100 km/h: |  8 Seconds |
| Maximum speed: |  217 km/h |
Convertibles are great, winding rushing through your hair, sun on the skin and in some cases the howl of the engine. Usually they are styled after coupes or sports cars with either a soft or hard roof, but what about SUV's or crossovers? These are rarely seen converted officially (there are tons of aftermarket ones). Range Rover wants that all to change and open up the market of the cabrio SUV with its Range Rover Evoque convertible.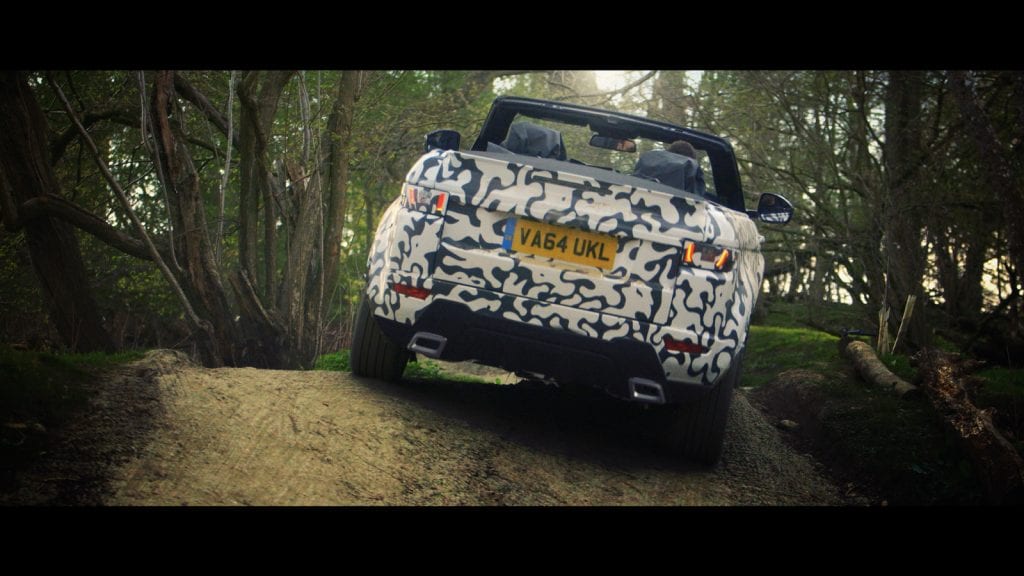 One of the manufacturers most popular models looks to get its roof off and let some of that fresh air in. Originally shown off as a concept way back in 2012, one year later it surfaced again and earlier this year it was given the green light to go into production. 70 years was the last time a new open-top model was introduced by the British Manufacturer.
If you're thinking "O the roof can be folded into the rear it must be terrible offroad" well you are sadly mistaken as it can make its way through 50mm of water! Perfect for wadi bashing.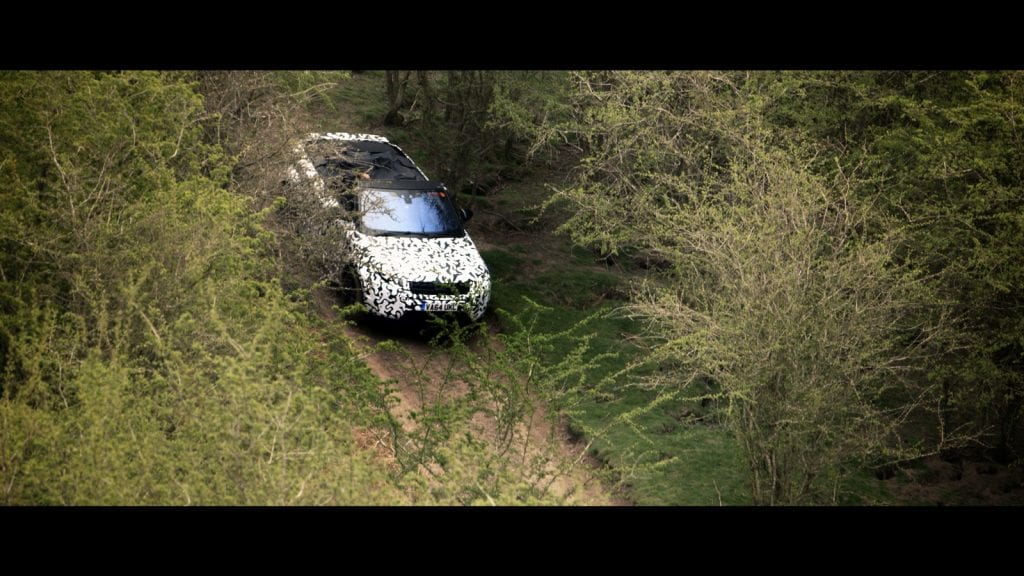 Compared to tin-top versions, no major changes have been made to the exterior, just a flat boot similar to ones found on sedans, for the roof to fold into. Safety is as always a huge concern and with hard roof gone, stability Control System has been improved to aid in decreasing rollovers, roll cage built into the roof to protect those inside in case of rolls and Land Rover is said to be developing "pop out" metal hoops to protect passengers in such circumstances.
Interior design and layout is expected to be the same with seating for four occupants, leather interior, navigation, power seats, Bluetooth Pairing, audio and media inputs.
Expect no changes to power units, 2.0 litre turbocharged petrol engine sending power via a nine-speed automatic transmission plus a diesel option.
Not many convertible SUV's or crossovers are available officially from the factory, the only one that springs to mind is the Jeep Wrangler, let's see how the two stack up side by side.
| | | |
| --- | --- | --- |
| Cars | Range Rover Evoque Cabrio | Jeep Wrangler |
| Engine volume: |  2.0 litre/inline 4 turbocharged |  3.6 litre/V6 |
| Horsepower: |  240 hp |  285 hp |
| Torque: |  340 Nm |  352 Nm |
| Maximum speed: |  217 km/h |  157 km/h |
| 0 to 100 km/h: |  8 seconds |  7.6 Seconds |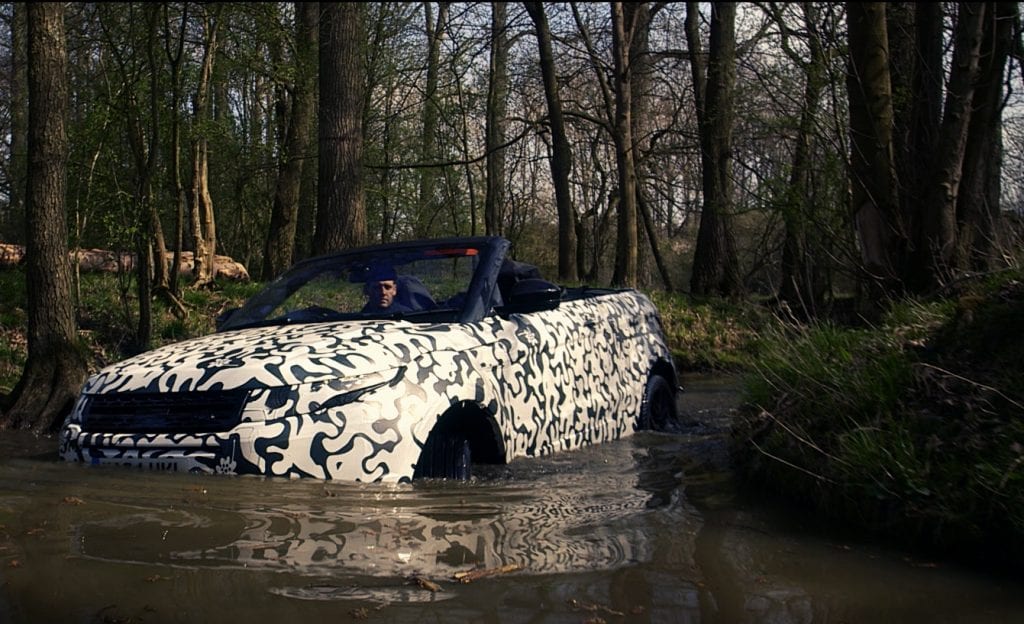 This isn't the first time an SUV/crossover has been attempted by a manufacturer to bring to platforms together, anyone remember Nissan's attempt, the Nissan Murano Cabrio? Not many were produced and production lasted only four years. Could Range Rover producing a soft-top cabrio crossover/SUV, could this spark creativity in other automakers? We'll have to wait and see.
Rumour has it, Land Rover have a performance based Evoque on the table to join alongside the Sport SVR and SVAutobiography.
If you are looking at getting one, best to be sharp when orders pop up, as this convertible SUV will be a limited production.
Range Rover Evoque Convertible models are expected to make its grand debut at the LA Auto Show with it eventually rolling into showrooms early 2016. For those who can't wait, check out new Range Rover Evoque and used Range Rover Evoque for sale in Dubai, Sharjah and Abu Dhabi.