| | |
| --- | --- |
| Starting price: | Starting from 81,300 USD (Approx. 298,627 AED) |
| Engine volume: | 3.0 Litre Turbocharged (740i) 4.4 Litre Turbocharged (750i) |
| Cylinders: | 6 and 8 |
| Torque: | 447 to 650 Nm |
| Horsepower: | 320 to 445 hp |
| 0 to 100 km/h: | 5.6 seconds (740i) 4.5 seconds (750i) |
| Maximum speed: | 250 km/h (estimated) |
BMW is set to launch the 2016 BMW 7 series which enters its sixth-generation. This time round BMW has chosen to improve one of the biggest drawbacks of the vehicle, it's weight. The body of the car is now made from a combination of carbon fibre, magnesium, steel, plastic and aluminium which gets rid of up to 200 kilos. With this weight reduction, the German manufacturer says the new BMW 7 series 2016 is "the lightest luxury sedan in its segment"
The exterior of 2016 7 series BMW has been given a flatter front end with the split double kidney front grille. On each side are the new LED headlights from the BMW i8. In turn BMW made the car look bigger width wise than the previous generation, which it actually isn't.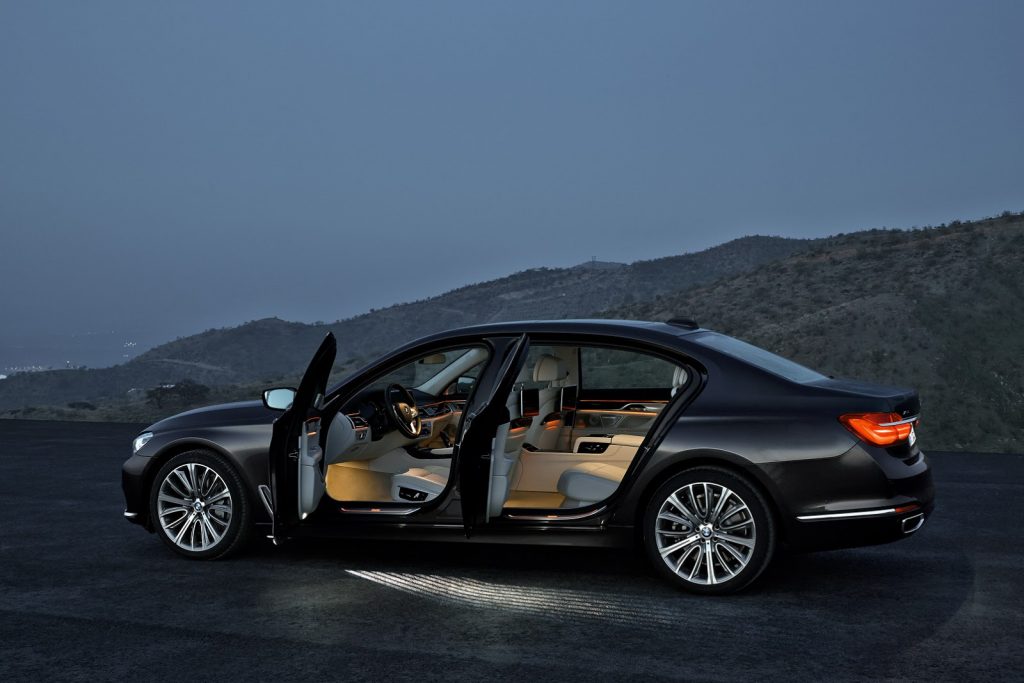 The inside of the BMW new 7 series 2016 has been given an overhaul to give it a more modern feel, with a new digital instrument display panel which can be customised by the driver. It also comes with an iDrive 5.0 infotainment touch screen system with navigation, Bluetooth connectivity, vehicle settings, office applications and much more. Also available as an option will be a 7-inch wireless tablet that can be used to control various programs, an 'Ambient Air' package which releases fresh fragrances for the occupants and wireless phone charging for the first time.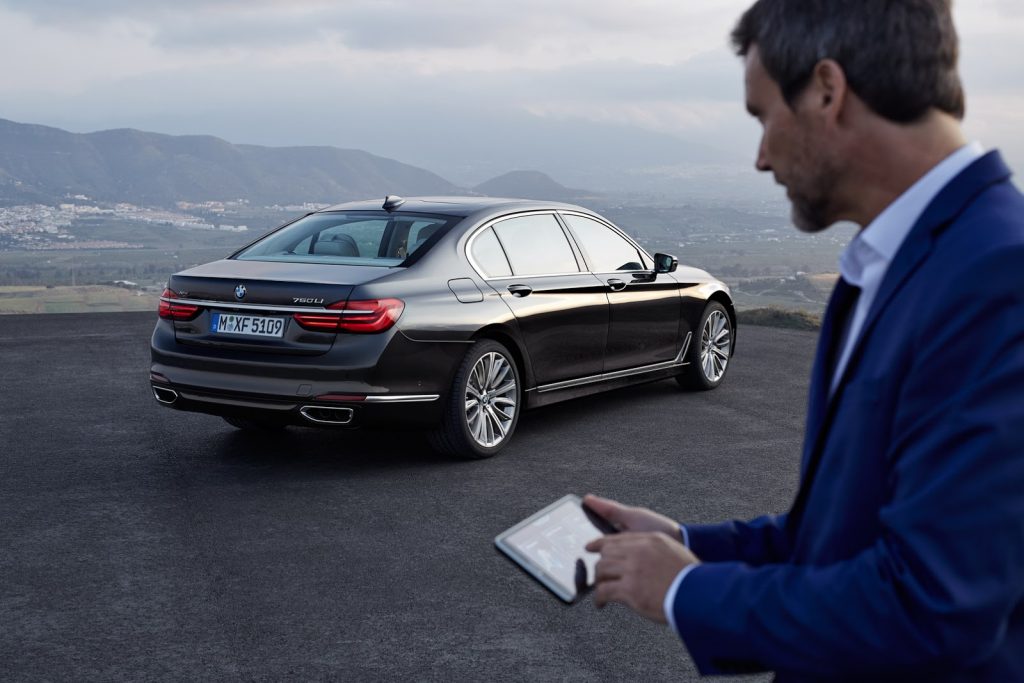 Something very interesting that will be available with the BMW 2016 7 series is "Remote Control Parking" which will enable the driver to remotely control in or out of forward parking spaces or garages (parallel parking might be difficult) without sitting behind the wheel.
The all new 2016 BMW 7 series will come equipped with standard two-axle air suspension, which automatically adjusts the ride height, with the car running closer to the ground in sports mode. For the first time, the new 2016 BMW 7 series will combine Integral Active Steering (four-wheel steering) and all-wheel drive on all models which are equipped with xDrive.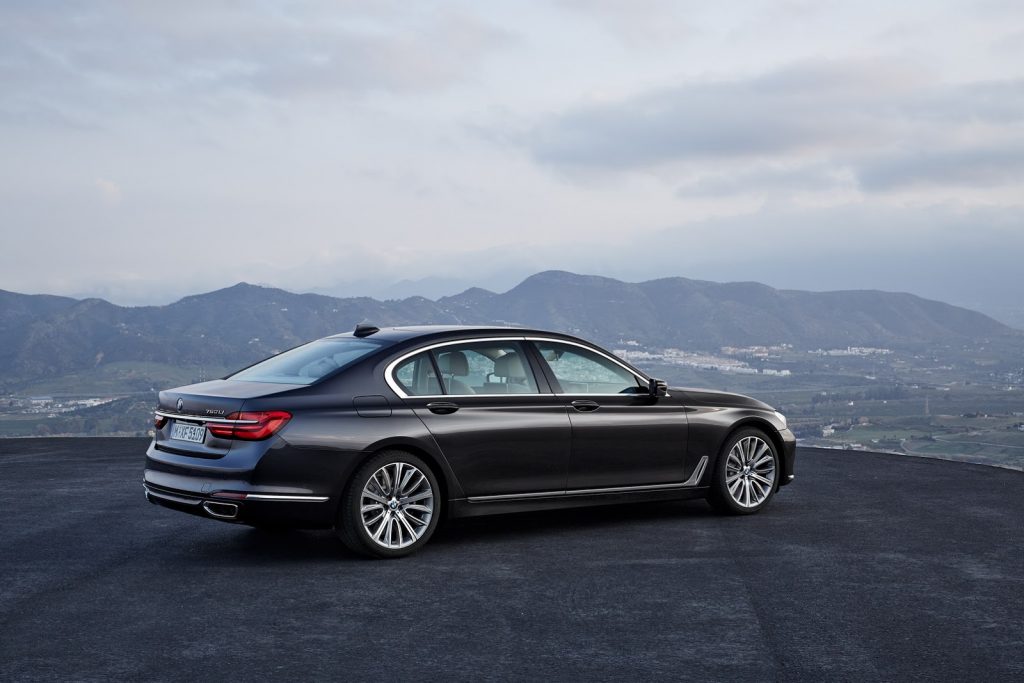 As always, two models will be available in the 7 series 2016 lineup. The 750i which will have a 4.4 litre turbocharged petrol engine with 445 horsepower and the 740i will come with a 3 litre turbocharged petrol engine with 320 horsepower. Both will come with an eight-speed automatic gearbox. Early next year BMW will also launch a plug-in hybrid version of the 740, which will be called the 740e, powered by a 2 litre 4 cylinder petrol engine as well as an electric motor. Its gearbox will be an eight-speed automatic which will be able to run solely on battery power for 37km and can reach a top speed of 120 km/h. The 750i will come with an all-wheel drive platform and the 740i will send power to the rear wheels.
These are the only power plants mentioned so far, more are expected to be announced soon.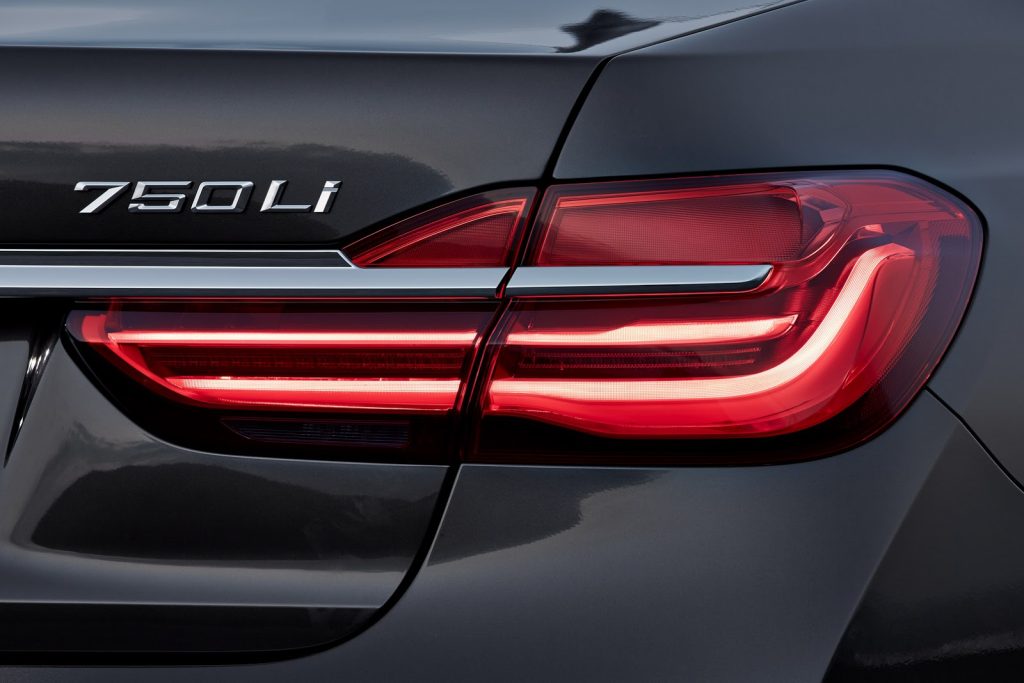 A long wheelbase 2016 BMW series 7 will be available as well, bearing Li after the numbers. It measures in at 5,238 mm in length, with a 3,210 mm wheelbase. Width wise its 1,902 mm and is 1,479 mm in height. The standard variant measures in at 5,098 mm in length with a wheelbase of 3,070 mm, 1,902 mm wide and a height of 1,467mm.
The 2016 7 series release date is slated for later this year in the US and will surely make its way to the UAE soon after that. In the meantime you can check our current listings of BMW 740 and BMW 750 for sale in Dubai.