| | |
| --- | --- |
| Starting price: | 248,488 USD (approx. 912,634 AED) |
| Engine volume: | 6.0 Litre Turbocharged |
| Cylinders: | 12 |
| Torque: | 900 Nm |
| Horsepower: | 600 hp |
| 0 to 100 km/h: | 4.2 seconds |
| Maximum speed: | 301 km/h |
A few weeks back, we covered Bentley's take on the SUV market. Since then, the Frankfurt Auto Show has past, and we can finally confirm new juicy details such as who is getting the first one, insane performance specifications, and even some bad news.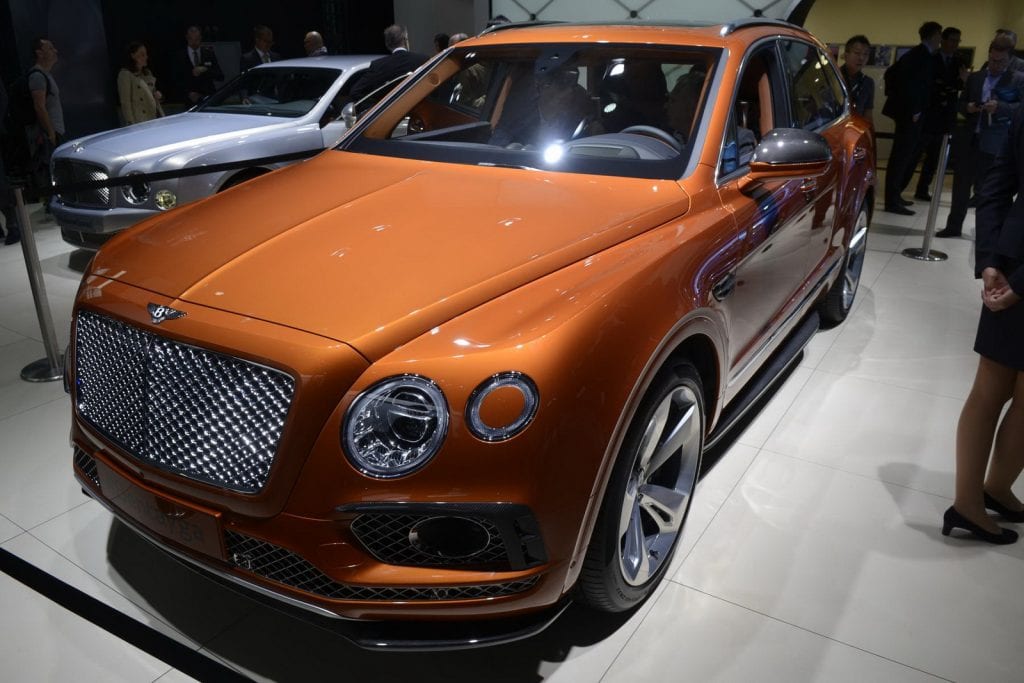 Let's start off with who is to receive the very first Bentley Bentayga. Any guesses? I'll give you three. One….. Two….. Three….. Some may have put the pieces together, as this is a British-built luxury SUV. Who would be better to receive the first one than the current Queen of England, Queen Elizabeth the II. Recently Her Majesty became the longest-reigning monarch in British history, and what a way to celebrate. It's even stated what activities it shall be used for: hunting and deer stalking expeditions around the estate.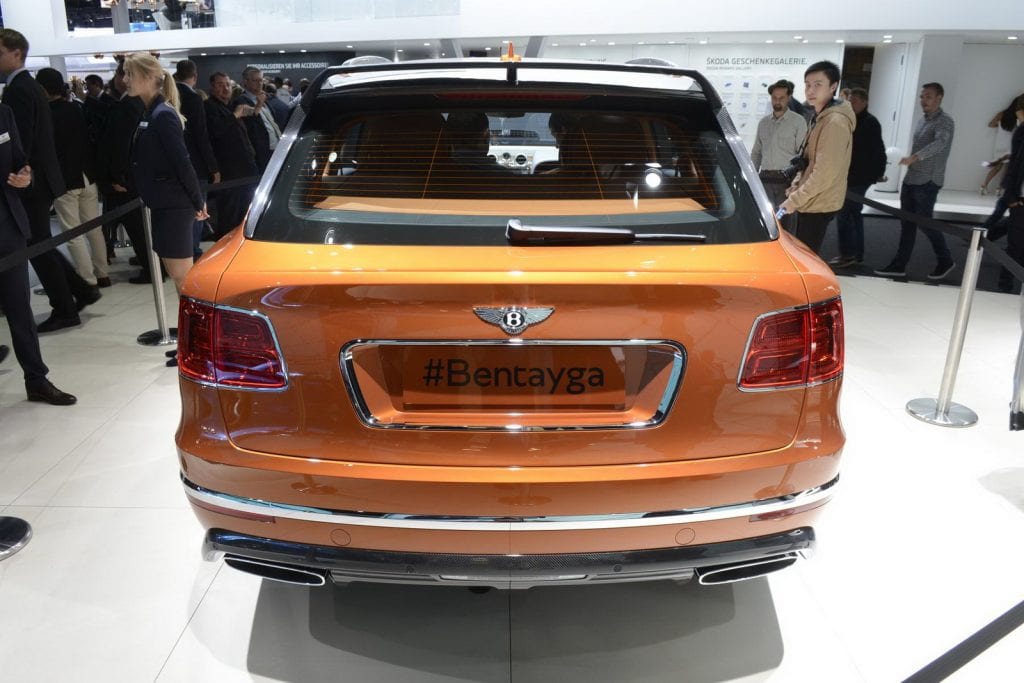 Moving on to performance and engine specifications, we can confirm that powering this ultra luxurious beast is a W12 6.0-litre twin turbocharged power unit producing an enormous 600 horsepower and 900 Nm of torque! Its top speed is an incredible 301 km/h and it can run 0-100 km/h in just 4.2 seconds. That's absolutely nuts for a Sports Utility Vehicle, but we're all for it! Here at dubicars.com we're not sure what to compare it to, maybe Rolls Royce's speculated 4X4, but they've kept a tight lip on specifications and have not yet confirmed a name.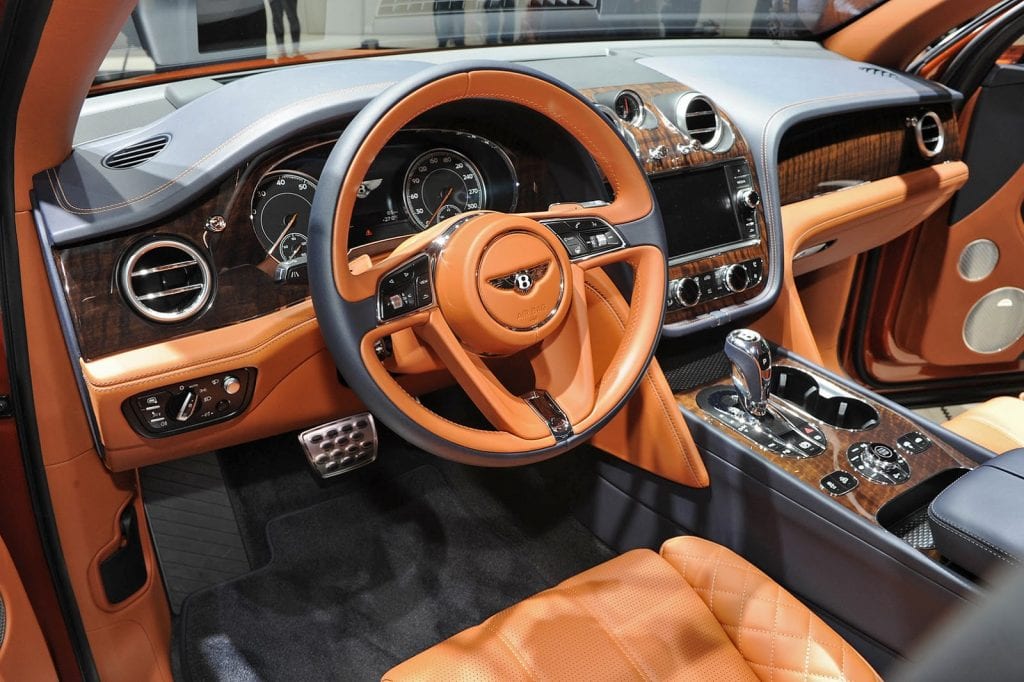 For those who want to set oneself far from others, an optional extra available inside the Bentayga is a rather unique Breitling timepiece priced at a staggering 234,360 USD! That's almost the same price as for the vehicle! Breitling has come out saying "It's exclusive to the SUV, and is the most intricate timepiece ever made!" Just how sophisticated is it though? The Mulliner Tourbillon, as it's known as, is automatically wound by a high-precision winding mechanism built into the vehicle.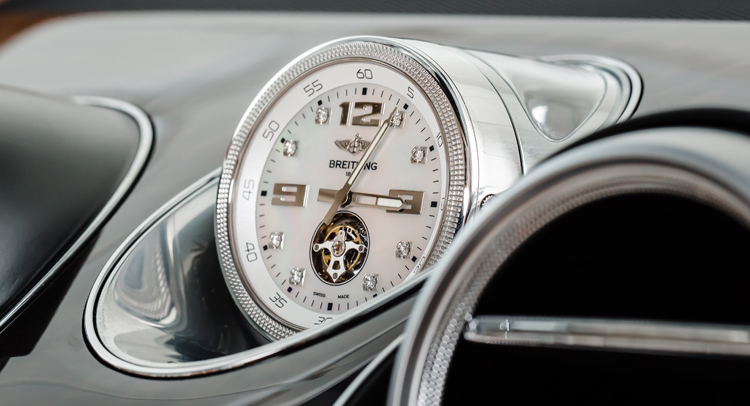 Solid gold is the only option, even though there is a choice between rose and white gold. The clock face is either black ebony or mother of pearl backdrop. Eight individual diamond pieces mark numbers which are not 12, 3, 6 or 9. Every 15 minutes the clock spins round. A standard Breitling clock face is available for those who don't want to splurge that kind of cash on a clock. It would be a huge bonus if it was removable and able to strap to one's wrist much like the one-off Rolls Royce Pininfarina Hyperion has.
Now for the bad news. If you haven't put a down payment or flat out paid for the entire thing, you're out of luck to nab yourself one of the first ultimate luxury SUVs. Bentley has said they plan to build between 3,000 and 4,500 units per year and they are all accounted for already! If you plan to wait out to try your luck, rumor has it, a number of showrooms in Ras Al Khor are on that exclusive list of pre-orders!
Expect the Bentley Bentagya to appear in showroom windows in 2017. It's a long time away, so in the meantime, check out all new Bentley and used Bentley for sale in Dubai, Sharjah and Abu Dhabi on dubicars.com.