| | |
| --- | --- |
| Starting price: | 12.4 Millon AED (approx.) |
| Engine volume: | 3.8L Twin-Turbo |
| Cylinders: | 6 |
| Torque: | 960 Nm |
| Horsepower: | 740+ |
| 0 to 100 km/h: | 2.8 sec |
| Maximum speed: | 385 km/h |
Over the years, we've seen many iterations of the world's most expensive vehicle and motor companies are always trying to out-do one another. While the likes of Ferrari, Lamborghini, Bugatti and Mclaren have been fighting it out for years, some newer companies have joined the fray recently. Some succeeded, such as Hennessey, but most others never made it to production. However one stands out from the rest.
Headquartered in Dubai, UAE, W Motors have created the Lykan Hypersport which is the first Middle Eastern Supercar. It's coincidentally one of the world's most expensive retailing cars at a whopping 3.4 million U.S Dollars (approx.12.4 million AED) and has been receiving a lot of attention after appearing in films like Fast & Furious 7 and video games like Driveclub and Project Cars.
The Lykan Hypersport is currently the third most expensive car in the world. Ahead of it is the Lamborghini Veneno of which four were built and three were sold for 4.6 million U.S Dollars (approx. 16.8 million AED) as well as the one-of-a-kind Maybach Exelero which cost 8 million U.S Dollars (approx. 29.8 million AED. Originally a test mule for tyres but was eventually sold to a customer.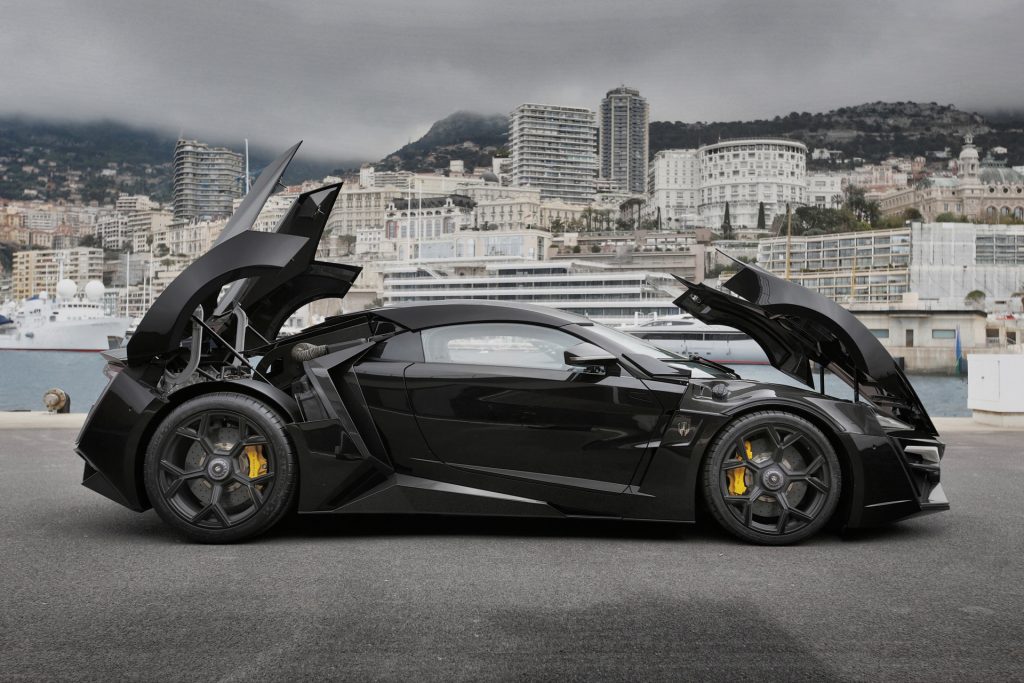 Why so expensive? The headlights may look like standard adaptive xenon and LED headlights on the W Motors Lykan, but with a closer look you'll find that they have titanium plates which are encrusted with 420 diamonds! If diamonds aren't your thing, you can choose from a variety of other precious stones such as rubies, emeralds or sapphires. The entire body of the car is made from carbon composite to reduce the weight of the car. Inside it gets better, LED ambient lighting with a carbon fiber finished centre console with all the standard features such as navigation and Bluetooth connectivity, which are displayed on a 9″ holographic mid-air display with gesture recognition. The dashboard instrument panel is fully digital and shows all relevant information such as speed, what gear the car is in and the revs as well as other information such as efficiency and engine performance.
When it comes to the seats and dashboard, they're completely customisable. For the seats there's a choice between Alcantara or leather in any colour with single or double stitching with gold wire, that are placed in a carbon fibre mold to keep the driver and passengers body and neck stable at high speeds.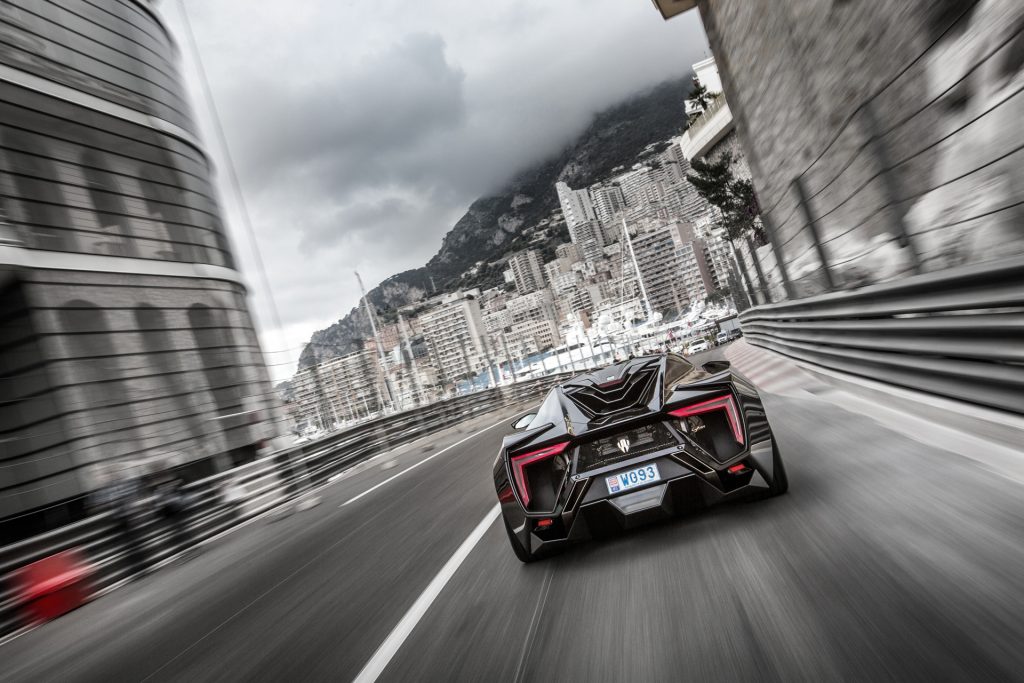 It's powered by a flat 6 cylinder 3.8-litre twin-turbo petrol engine borrowed from RUF/Porsche, which produces over 740 horsepower and sends power to the rear. It will do 0-100 km/h in 2.8 seconds and is said to achieve a top speed of 385 km/h. The gearbox comes in two forms, either a six-speed sequential gearbox or a seven-speed dual clutch PDK. It rides on 19-inch and 20-inch performance tyres.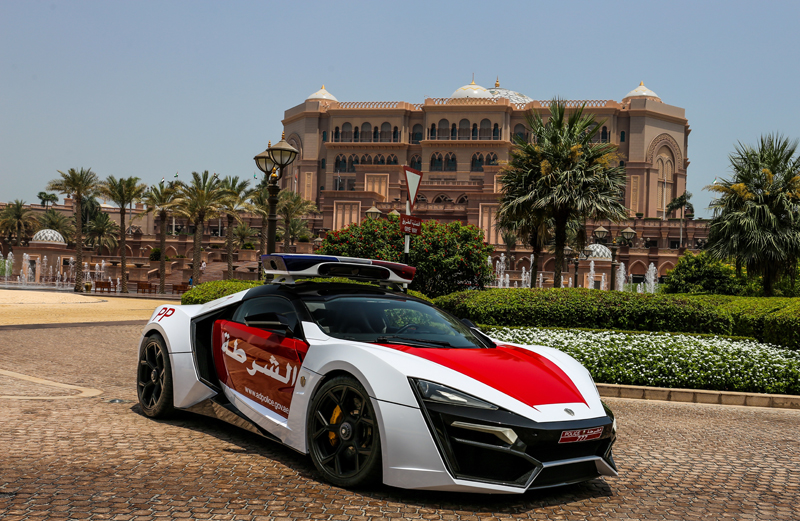 Only 7 W Motors Lykan's will be built, one W Motors Lykan is for sale in Dubai, which is number 1 of 7. Even the Abu Dhabi Police has recently acquired one into its police force. Although there may not be any space to put the bad guys in the back, it's sure to turn a head or two or at least stop some speed demons and reckless drivers.