Do you want an absolute beast of a Camaro to take on the YAS Marina drag strip in Abu Dhabi. Not just impress but absolutely smoke everyone else trying to clock in their fastest quarter mile time. Then you need to get your hands on the 2016 Chevrolet COPO Camaro.
If this is your first time hearing of a Chevrolet COPO Camaro, the American Manufacturer, General Motors, have been creating this drag strip muncher for some time now. Since 2012, 69 (Bit of an odd number) vehicles have been put into production annually. No more, no less, this year it's no different. Apparently over 5,500 people have already expressed their interest in them. GM are gonna have a fun time picking out those select few.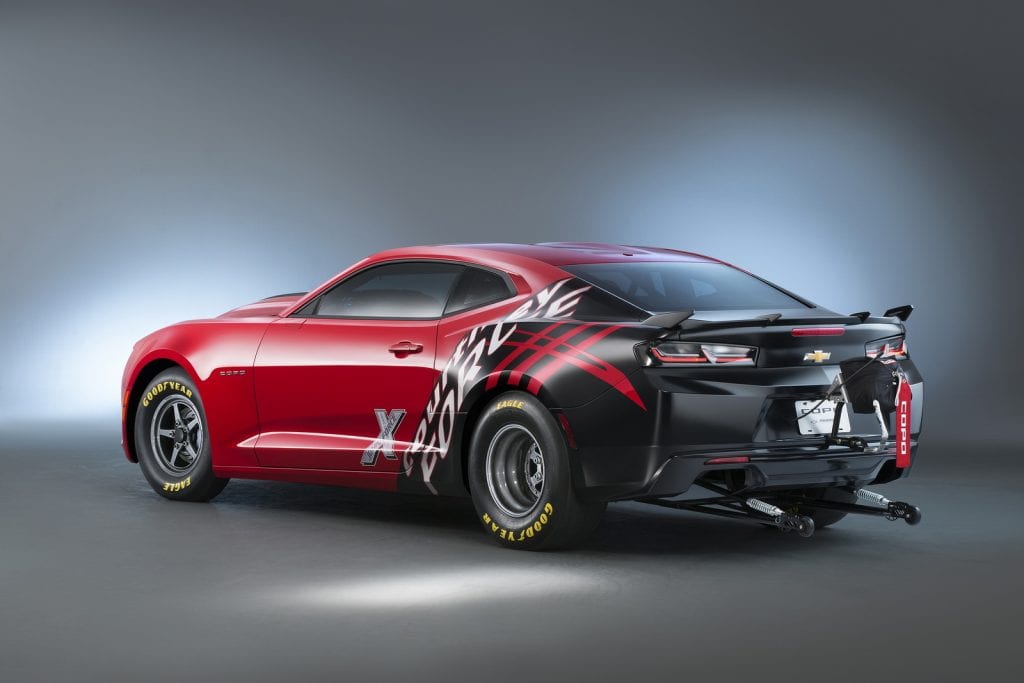 2016 Chevy COPO Camaro's come standard with a V8 motor sending power to the rear-wheels. What about engine displacement though? Well, that's up to the customer to decide how many litres they want. Three choices, 5.7, 6.2 or a rather thirsty 7.0-litre displacement. There is an alternative option engine choice, a race-engineered 350 engine with a 2.7-litre supercharger. All engine's will send power to the rear wheels via a race prepared Turbo 400 three-speed auto gearbox.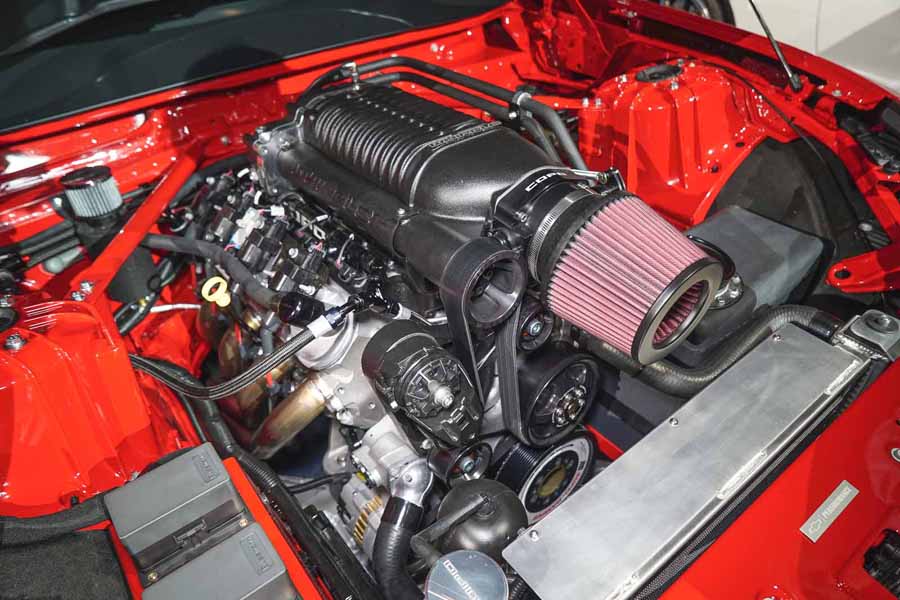 As it is a purpose built drag car, wheelie bar, parachute, custom rear axle and a special fuel cell with built-in high-pressure fuel pumps are all thrown in for good measures. Plus there is that huge bulge in the bonnet, to keep that massive engine underneath. If you look through the front, the tip of the iceberg can be viewed. Drag racing rubber has been added to each corner.
Pictured, is the show car. Complete with Red Hot Exterior, Courtney Force inspired graphics, red lining on the front grille and lots of carbon fibre. By the way, Courtney Force is a drag racer herself having won many races over her career.
Don't expect a fancy interior crammed with navigation, Bluetooth and other features. Air conditioning and maybe a tuner/radio. There's a roll cage and two racing seats with harnesses though, what else do you need?
No price has been revealed, but that didn't stop those interested. Just in case, pictures aren't enough to make you want to own here, here's a video of what this beast can do.
If you don't make the cut of one of the lucky 69 chosen to own one, GM does sell a rolling chassis meaning that you can potentially build a drag car yourself. Even though this is an option, these are not as sought after as factory built ones.
The very first one, that was showcased at SEMA last year sold at the recent Barrett-Jackson auction for $300,000 (approx. AED1,101,885). Each of the 69 factory models are hand-built.
The bad news out of all this, is that this particular model is not street legal. Strictly for drag strips only. However you can find road legal new Chevrolet Camaro and used Chevrolet Camaro for sale in Dubai, Sharjah and Abu Dhabi.