Not just yet though, because as you may or may not know, Ferrari has teased us with images of what the new Ferrari FF will look like. We all glanced at it, and started drooling ever so slightly. However, Ferrari has thrown us a complete curveball and officially unveiled the vehicle with a brand new name, right before it's due to be on show in Geneva.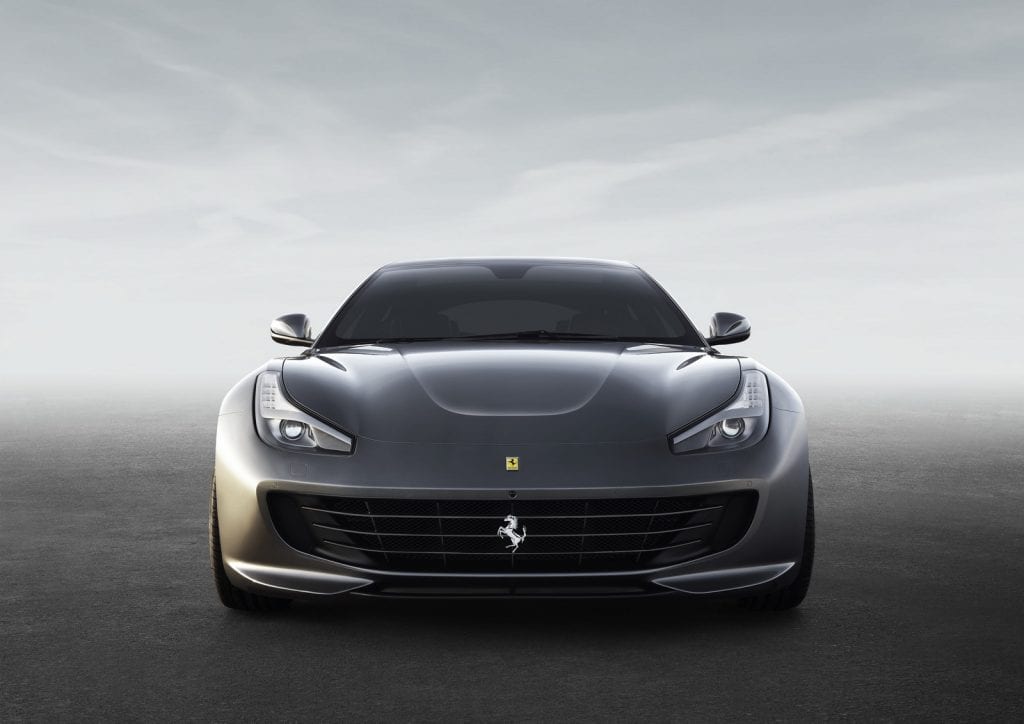 Ferrari GTC4Lusso is its new name, easy right? Paying tribute to past Ferrari's: Berlinetta Lusso, 330GTC and 2+2 330 GTC. That explains at least 90% of the name, then there is the number four. It's not for four-wheel drive, but for how many passengers can fit inside.
Mentioned before in a previous article, there certainly is a fresh look to the new Grand Tourer. Lower roof, wider front grille with reworked front bumper, four rounded LED lights in line with 488 GTB models at the rear and a rather large rear diffuser. All this makes for another fine example of why Ferrari is the right material for posters and dreams.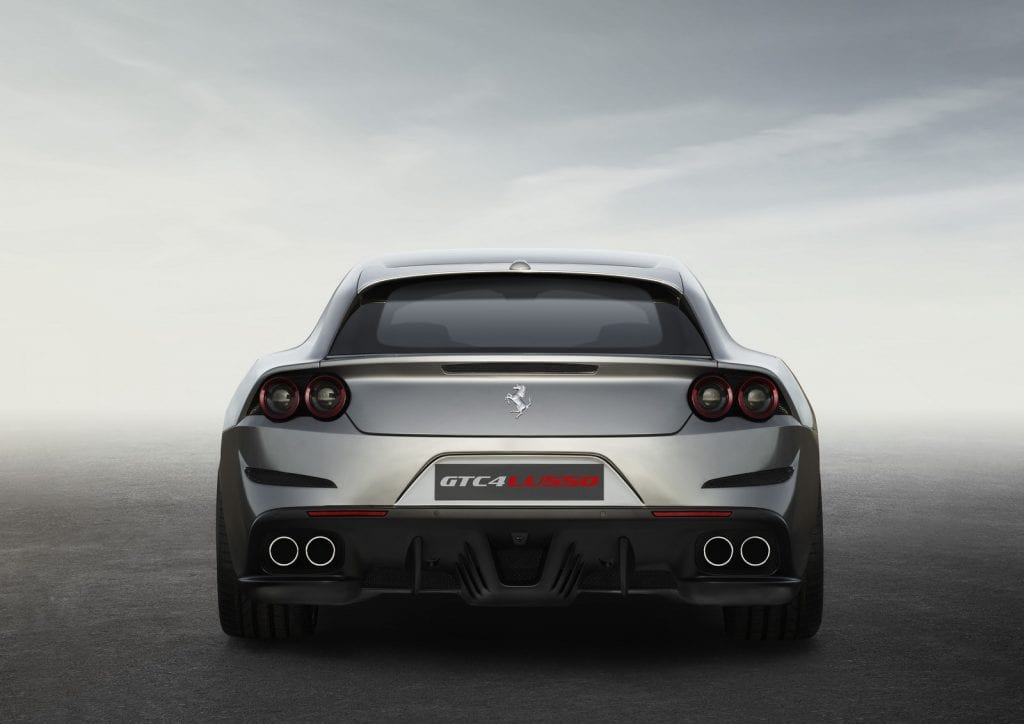 Inside, the Prancing Horse has implemented their new touchscreen infotainment system. With 10.25 inches to tap, all in High Defenition by the way, navigation and other media settings look crisp and clear. It's much more driver oriented, with easily accessible buttons on the steering wheel for example. The same can be said about buttons in the centre console for transmission options.
One other highlight interior wise, is the Passenger Display. Previous models, had a small ticker bar showing speed, revs, heading and so on. Ferrari has retained this feature as an optional extra and given it one serious overhaul. Increasing its size to cover at least a third of the passenger dashboard in order for them to stop squinting.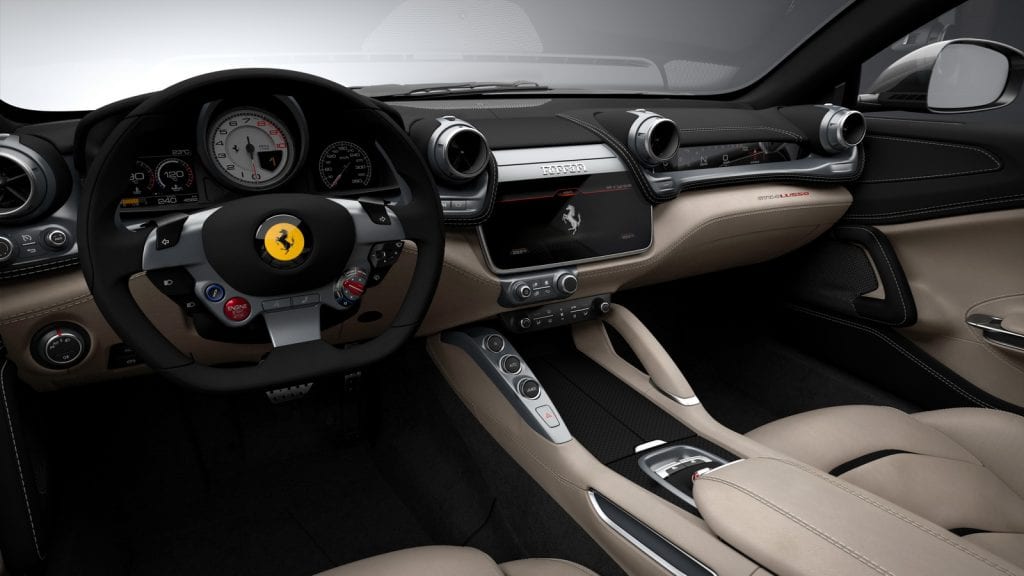 Of course, it's not just all about the Bluetooth pairing and navigation features, Apple CarPlay returns as does the onboard hard disc drive to store all your favourite tunes.
The same 6.3 litre 12-cylinder powerplant is found in the engine bay, now tuned to produce 680 horsepower. An increase of 29 horsepower, torque has increased to 697 Nm. Previous models could zip from 0-100 km/h in just 3.4 seconds, and cruise at a top speed of 330 km/h. With the slight bump in horsepower, those figures may be revised.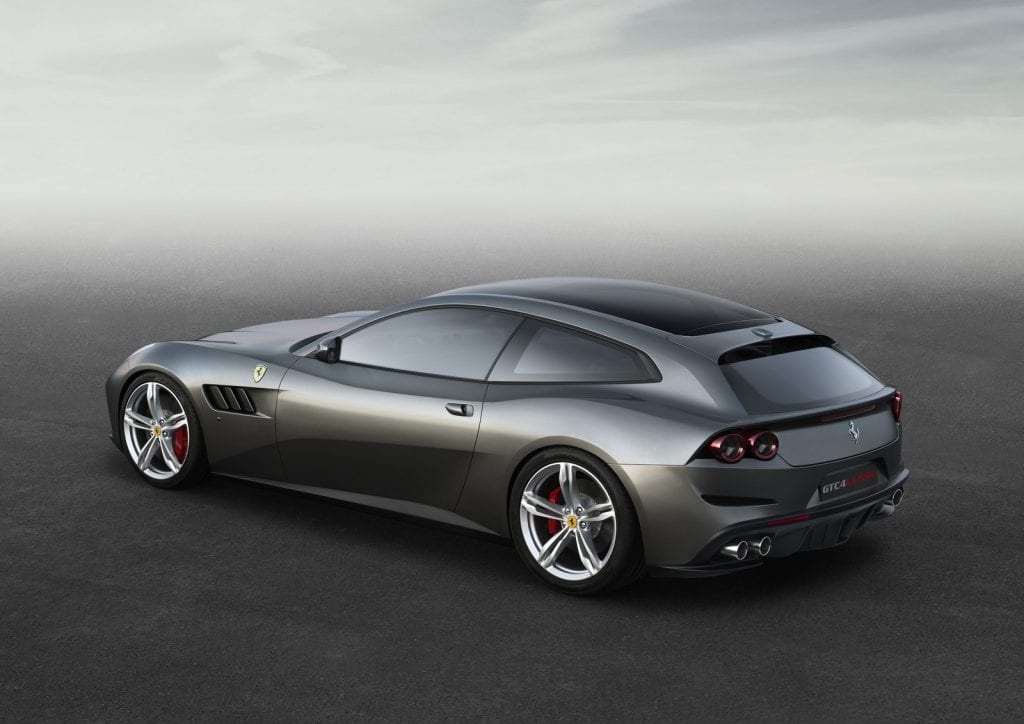 All-Wheel drive system has been upgraded and for the first time ever, rear wheel steering. Dubbed 4RM-S, this new transmission is assisted by an electronic E-Diff and SCM-E dampers, both for ultimate control of the massive V12 monster and to help out in low-grip situations.
As mentioned before, the all new 2017 Ferrari GTC4Lusso is set for debut at the upcoming Geneva Motor Show in March. Expect new models to roll into showrooms later this year.
Want a Ferrari FF? Here's a wide variety of used Ferrari FF for sale in Dubai.