| | |
| --- | --- |
| Starting price: | 250,337 USD (approx. 1,019,238 AED) |
| Engine volume: | 4.0 Litre twin-turbocharged |
| Cylinders: | 8 |
| Torque: | 610 Nm |
| Horsepower: | 416 hp |
| 0 to 100 km/h: | 5.7 seconds |
| Maximum speed: | 209 km/h (estimated) |
Mercedes-Benz created the incredibly awesome road-going beast known as the Mercedes-Benz G63 6×6, which was pretty good off-road as well! Unfortunately the German car manufacturer ceased production of this great machine, but not to worry as the new Mercedes-Benz G500 4×42 will be its spiritual successor.
Unveiled in 2014, Mercedes created the G500 4×42 as a 35th-anniversary memento for the G Series vehicles. Shortly after the debut, the German marque received lots of attention from customers with over 100 orders already having been placed. Most interest stemmed from customers from the Middle East, United States and Russia. No surprises considering the G-Series vehicles are insanely popular in these areas.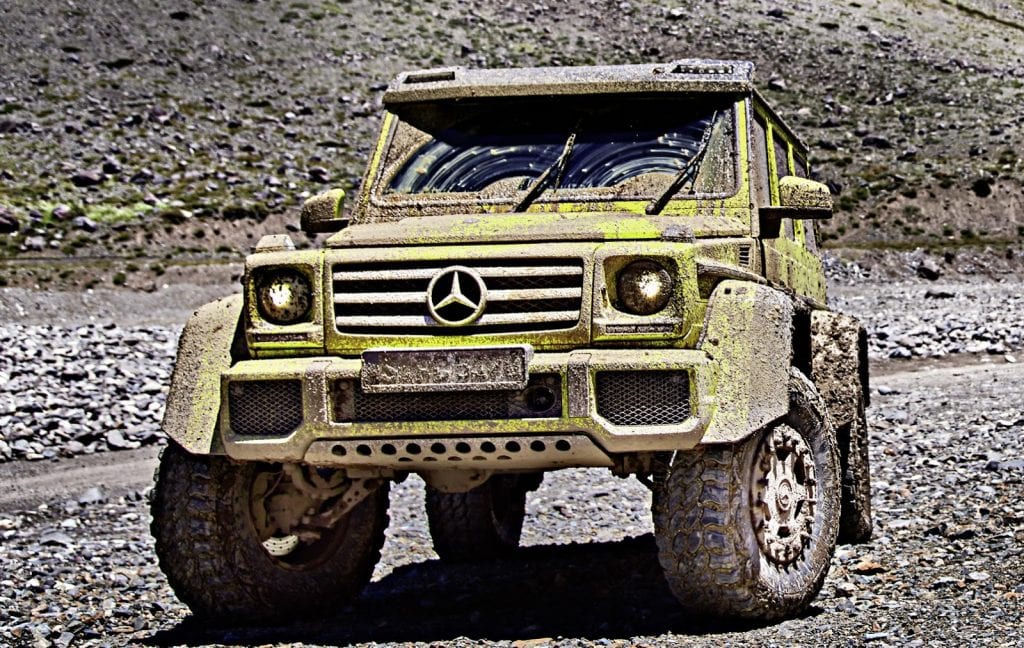 What's strange is that a prototype was spotted BEFORE the concept was shown off, which means Mercedes-Benz must have always intended on building it. My guess is that they just wanted to see what if the general public would actually want it(?)
It borrows a few components from the 6×6 such as the permanent all-wheel drive system, three differential locks, transfer case and portal axles. Portal axles are what enhances the stance of this off-road machine, now driving around with a ground clearance of 45 cm! Unlike standard axles wheels that rest level with the axle, they sit lower down thanks to the portal transmission. This is more than double the ground clearance of standard G500's which stand 21 cm off the road surface. With the new axle, the wheel arches made from carbon fibre have been extended outwards which is why 22-inch wheels were added to fill that extra space. What you get is a tall truck with big wheels!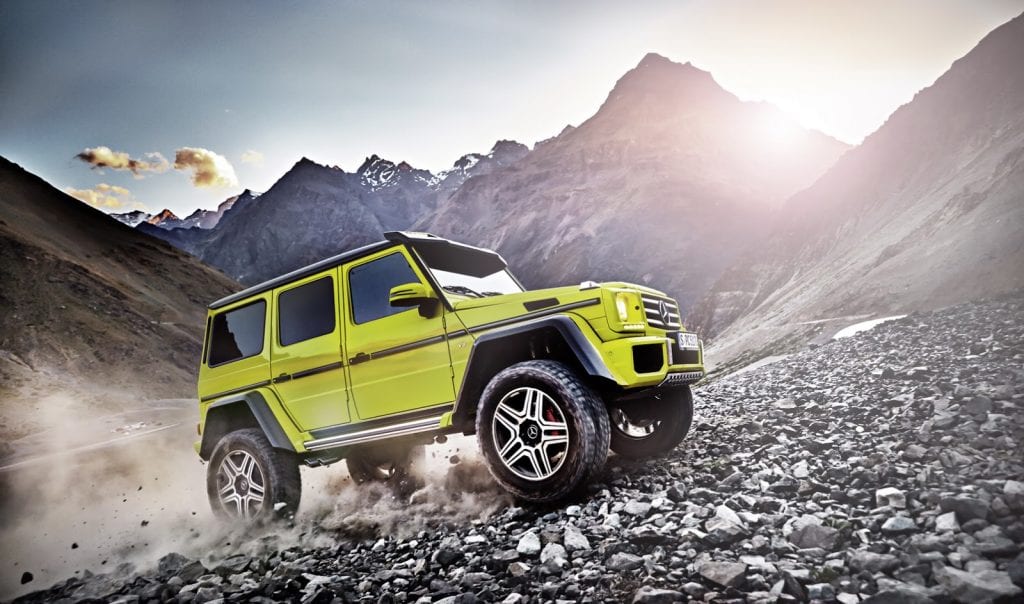 Something the G500 4×42 doesn't carry over from the 6×6 is the suspension. It features new dual spring shocks and suspension to absorb any change in the road condition to make the ride as smooth as possible for the occupants. Inside the cab is a button to adjust the suspension to either comfort or sport modes.  With all these additions, the Mercedes-Benz G500 4×42 can tackle pretty much any terrain that lays in its path.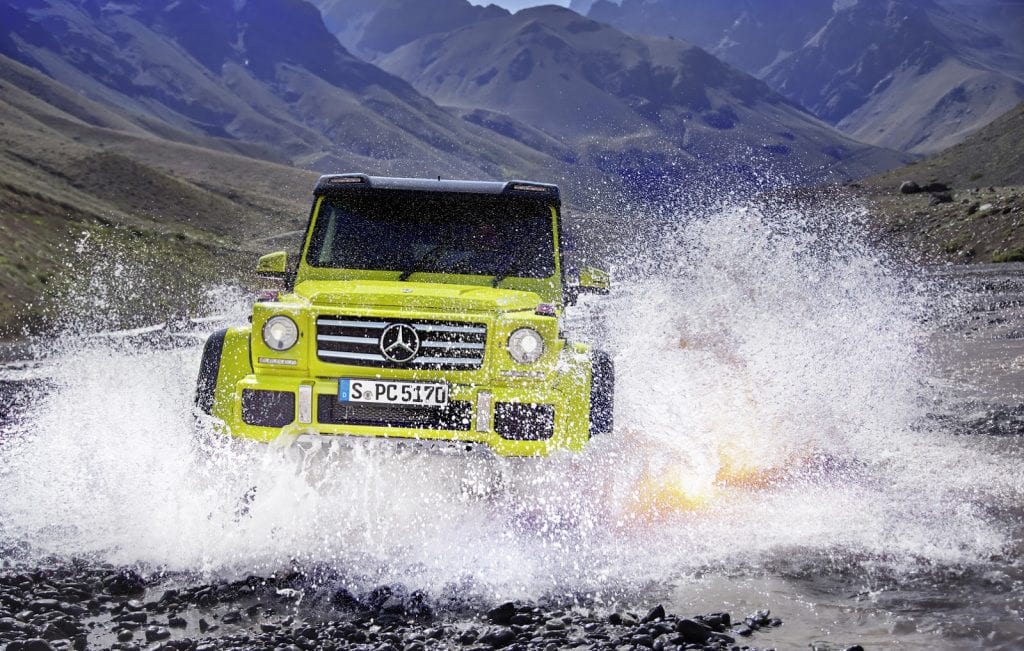 Under the bonnet is a Mercedes-AMG built 8 cylinder, 4.0-litre petrol engine with twin turbochargers. This comes out to 416 horsepower and will also be used in the company's G500/550 2016 model. It is the same engine used in current Mercedes-Benz AMG GT and C63. Top speed will be capped at 209 km/h and it's not stated if that's on or off-road. If you opt for the special off-road rubber the speed drops down to 160 km/h. Power is sent to all four wheels and the engine is mated to a seven-speed automatic gearbox.
The interior hasn't been shown off at all but expect it to be similar to current G500 models.
No release date has been officially announced for the Mercedes-Benz G500 4×42 although it can be ordered with deliveries estimated to arrive in September. While we all sit here and wait, there are some great new Mercedes-Benz G 63 AMG and Used Mercedes-Benz G 63 AMG for sale in Dubai to check out in the meantime.
A video was released to showcase the awesomeness of the 4×42. Check it out and see how it tackles rocky terrain, takes a quick dip, makes a mess and then drives home like nothing happened.