Maserati alongside Mercedes-Benz are one of those auto manufacturers that have been around for a great length of time. Synonymous when thinking about luxury vehicles, whether it's a coupe, sedan or convertible, Maserati has exactly what you're after. Their line-up is about to get a whole load better with a string of vehicles to come over the next few years including the mouth-watering Maserati Alfieri Concept.
Originally shown off at 2014's edition of the Geneva Motor Show, onlookers gasped as its cloak was removed. Luscious curves in all the right places, "floating" front grille complementing the sophisticated yet aggressive front end, rounded rear end with LED lights, traditional Maserati styling cues and trident logo placed in all key areas. Making many more appearances at auto related events around the world, Maserati really know how to tease us!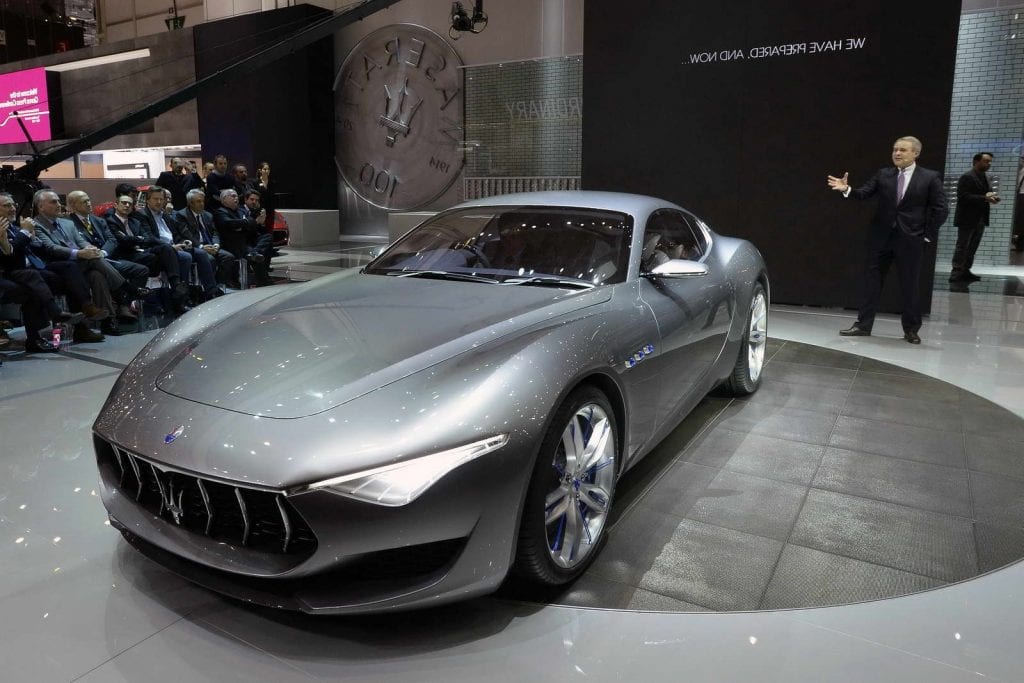 Still in its concept phases at the moment, we hope it does roll out looking similar as there are a few absolutely gorgeous features that we really want to stay on production models. Those incredible rims, five-spoked alloys with strands of blue metal make for one eye-catching feature and that's not all, this mix of blue and silver trickles onto exhaust tips and vents on either side.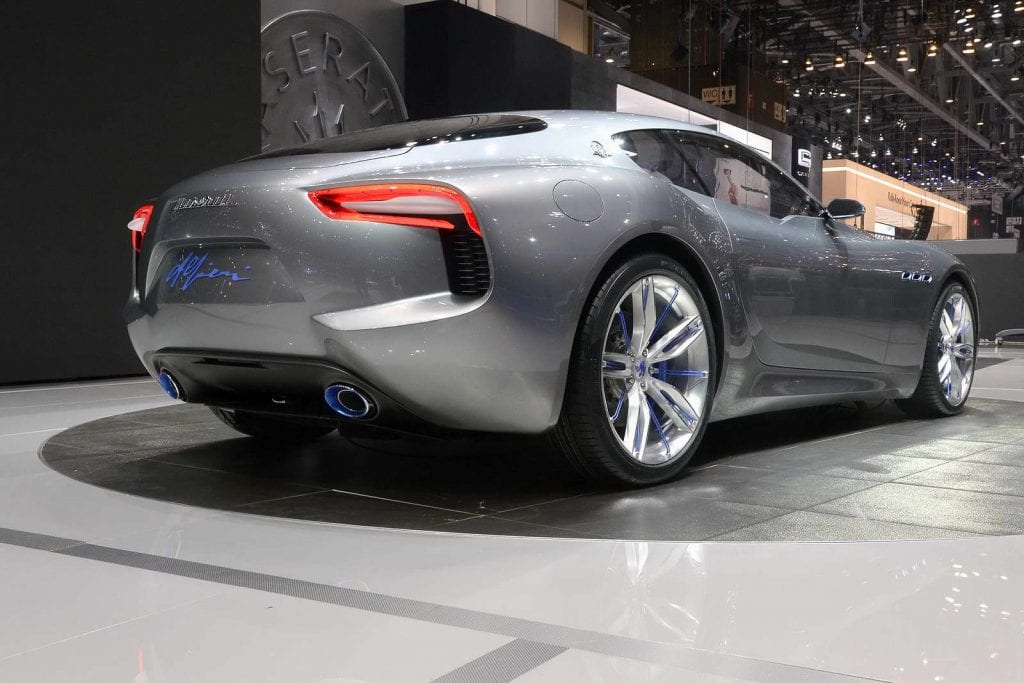 Interior has yet to be revealed, all we know is that it will have a 2+2 configuration meaning space for four occupants inside. No doubt, options will include premium leather seats, keyless start, Bluetooth options, navigation, analog clock and paddle shifters behind the wheel.
Powering this stunning coupe is a single V6 motor 3.0-litre twin turbocharged petrol engine, which will either generate 410, 450 and even 520 horsepower depending on what customers want, even a plug-in hybrid system is on the table. Rumours also have an eight cylinder petrol dropped in the engine bay. That's all that's been revealed for now. No 0-100 time or top speed. Choice of powertrain is up in the air with rear wheel drive and all wheel drive on the short list. It's up against some stiff competition in the guise of Porsche 911's and Jaguar F-Type's
It's not just the Maserati Alfieri that's scheduled to roll out of the Italian manufacturers front door as a luxury SUV and convertible version of the upcoming Alfieri. No word about if the Alfieri's will succeed Maserati Granturismo and Maserati GranCabrio models.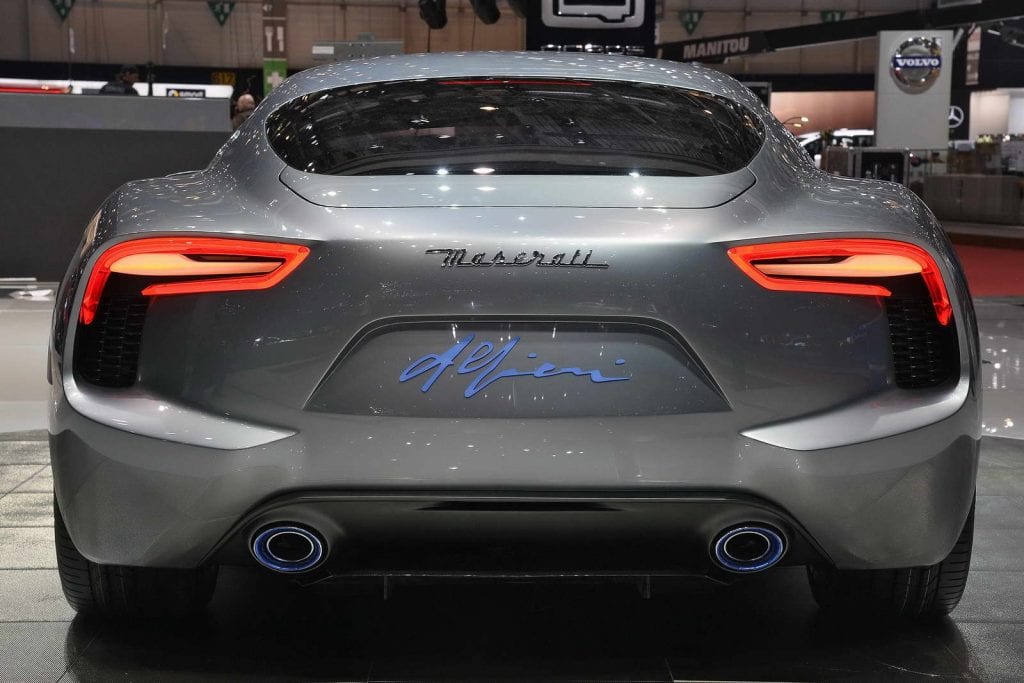 Why Alfieri though? Alfieri Maserati was one of the founders of Maserati who passed away at a young age. He was poised to one of the industries greatest talents and what better way to celebrate that by naming such an incredible masterpiece after him. As for the nameplate found in pictures, that's his actual signature, scanned and enlarged to add a personal touch.
Rumoured to roll off the production line in 2016, however after certain delays last year, it may be a bit of a stretch to say, as we're still waiting for the Maserati Levante SUV, so saying 2017 or 2018 sounds plausible. In the mean time check out all new Maserati and used Maserati for sale in Dubai and Abu Dhabi.