| | |
| --- | --- |
| Starting price: | 0 (Not for sale) |
| Engine volume: | 3.5 Litre EcoBoost |
| Cylinders: | 6 |
| Torque: | 420 |
| Horsepower: | 365 |
| 0 to 100 km/h: | Less than 6 seconds |
| Maximum speed: | 172 km/h (estimated) |
Two of my favourite things of all time are cars and video games, especially the Halo franchise. As a marketing ploy Ford, Xbox, 343 Industries and Galpin Auto Sport have come together to make my dream, and possibly a few other peoples dreams, come true by showcasing a very unique Ford F150 over the next few days.
Officially know as the Ford F-150 Halo Sandcat this pick-up has been given the codename M552 which is very similar to the Ford F 150 codename, P552.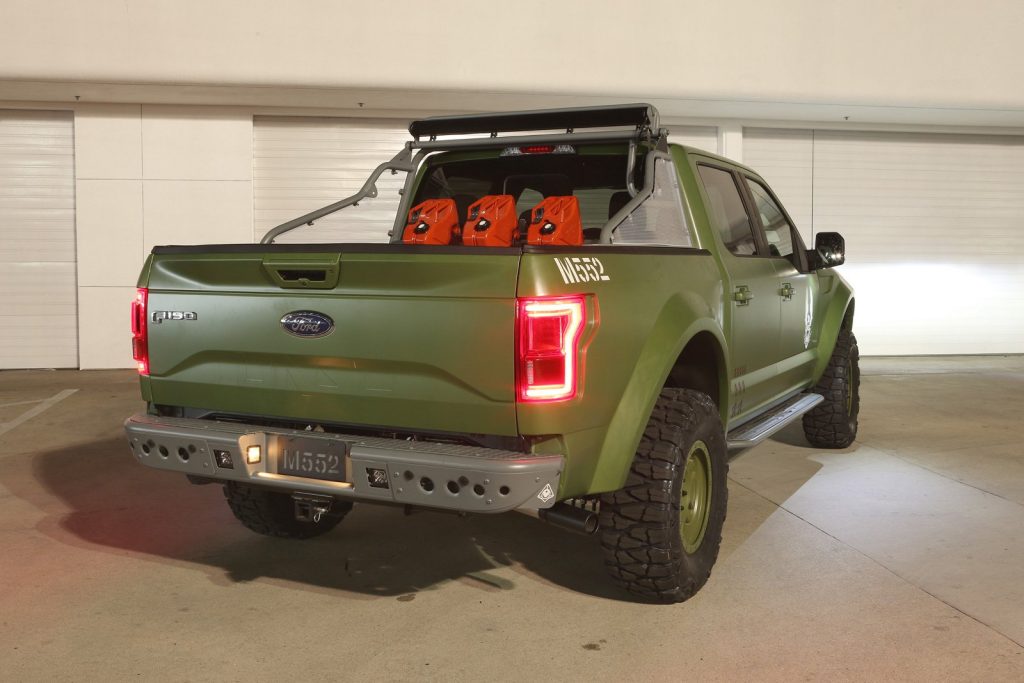 Before it was turned into the Ford F-150 Halo Sandcat, Galpin Auto Sport took a 2015 Ford F 150 Lariat Supercrew 4X4 and wrapped the pick-up in colours of the United Nations Space Command (UNSC, from the franchise) which are matte green. Galpin have added an Addictive Desert Designs' Baja XTR off-road kit which includes the side steps, FOX racing shocks, Deaver Leaf Springs, a Currie full floater rear axle, new front and rear fenders.
At the front there is an LED lightbar mounted just above the recovery winch and in the bed of the Ford F150 2015 model there is a custom chase rack with an LED lightbar mounted at the top as well as slots for three jerry cans at the bottom. All of these additions gives this F 150 a military-esque presence and will be recognisable to Halo fans anywhere. There are some standard features that have come across from the standard F 150, which this is based on, such as a trailer coupling, rear camera and rear parking sensors. The engine in the front remains unchanged, a 3.5 litre 6 cylinder EcoBoost Ford engine, which produces 365 horsepower.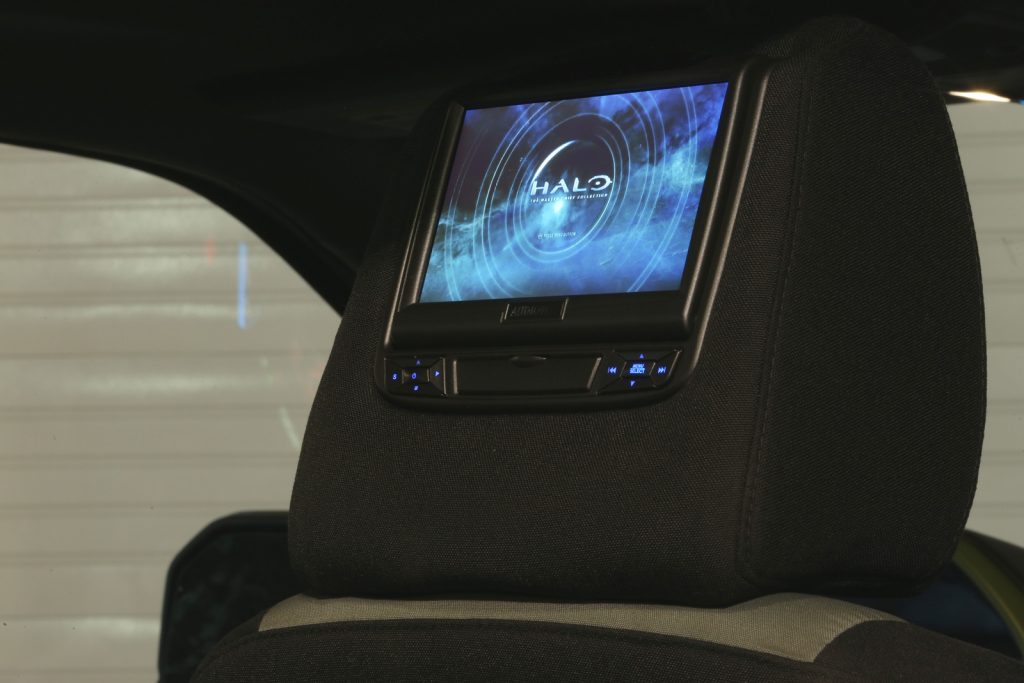 Inside the Ford F150 it gets better! There is a fully functioning navigation system, Bluetooth connectivity, custom decals on the sunroof and there are two TV screens in the rear head rests with two wireless controllers, which are hooked up to an Xbox One mounted at a 45 degree angle to enable passengers in the rear to further immerse themselves into the Halo Universe by playing The Halo Master Chief Collection.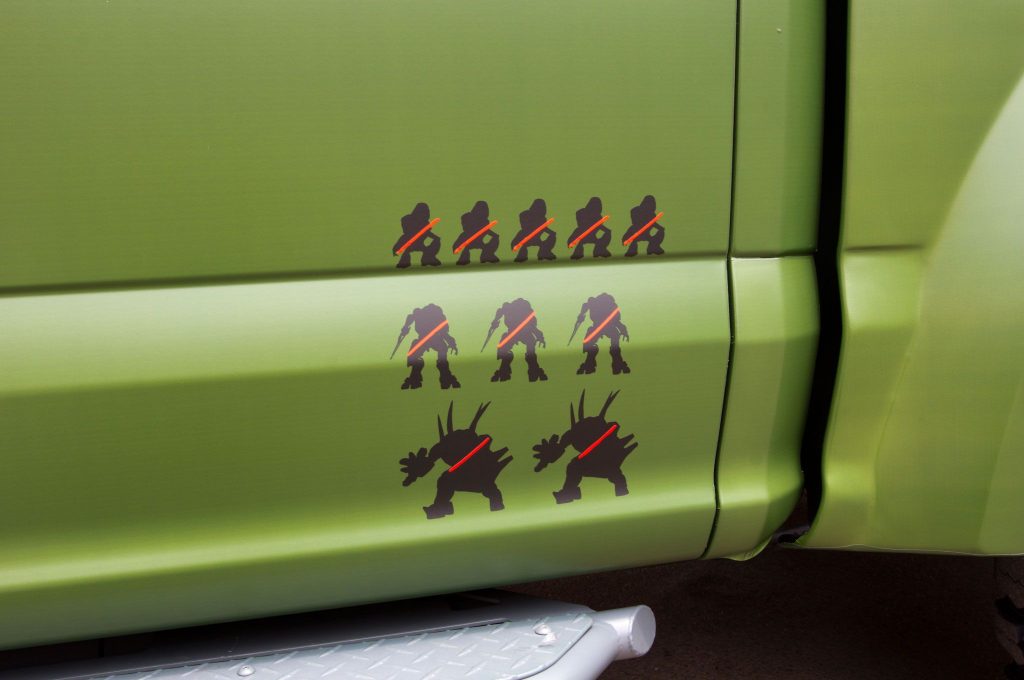 Galpin has even added a kill-count on the rear doors just to add that extra nod to the Halo Series. The top row are Grunts, the second row are Elites and the bottom row are Hunters (all fictional).
This will be a one-off, but maybe if enough of us ask for it, Ford could put it into production (one can dream right?) or maybe the finish will become available on the Ford F150 Raptor. If you happen to be in America for the next few months you may see this pick-up in various locations around the country before the launch of Halo 5: Guardians (which comes out on the 27th of October). It will also be on show at Electronic Entertainment Expo (E3) in Los Angeles from the 16th to the 18th of June 2015.
Halo isn't the first franchise to lend its colours and likeness to a real life vehicle. Call Of Duty have also done the same on a number of Jeep Wranglers. Those however, were sold to the public.