The world as we know it has changed for the foreseeable future. From the way we greet family members and friends, to the way we buy cars, everything is different and we have to take precautionary measures to ensure our families are safe.
One industry that has been heavily impacted due to the outbreak is the car industry
We've compiled a list of frequently asked questions we get from time to time.
Are car dealers open for business?
Yes, as of mid-May 2020, all new and used car dealerships are open in the UAE. Most if not all are providing some sort of sanitation for all cars in their showroom and for the facility itself
Official dealers for car brands are even offering test drives from your home. Select used car showrooms are also providing a similar service.
When visiting a car showroom in the UAE, all are reminded to maintain social distancing and to wear a face mask and gloves at all time.
What are they doing to protect us?
This varies from showroom to showroom. Some are simply sanitising their showrooms and vehicles.
Others are going by appointment basis only to ensure maximum safety for both customers and buyers.
Can I test drive a car?
Yes, you can. As mentioned above, select dealers are offering door-to-door services.
Most dealers are offering test drives from the showroom too. It's best to call the showroom before visiting.
Private sellers may be more hesitant to offer test drives as they may not have the budget to sanitise the car.
Is it safe to buy a used car?
Dealers on Dubicars have all been informed by the UAE Government with strict guidelines when it comes to selling their cars. Some will even announce who they are protecting you in the car listing.
Most have the resources to do it themselves, while others will use a specialised company to step in and assist with the sterilisation.
This may not be the case for cars that are being sold by private sellers.
When meeting anyone when you want to view a car, always wear gloves and a face mask, bring hand sanitiser and maintain social distancing.
Click to buy new or used cars in UAE.
Are there better deals during the outbreak?
Car prices during the current global situation appear to have dropped slightly. According to AlgoDriven, used car prices have dropped by 5%.
New car dealers and select used car dealers are still running promotions carried over from Ramadan.
I've bought a car by a mortgage, what happens if I don't get paid?
According to the Gulf News and The National, customers who have auto loans can apply for a one-month repayment holiday with zero fees.
Some banks are offering up to 3 months of deferred payments.
We'd recommend if you find yourself in this situation, call the bank or the company that is providing you with financial aid sooner rather than later as they'll be able to assist.
Can I register a car?
Yes, used cars can still be registered in the UAE despite the lockdown.
Due to restrictions, most RTA testing facilities are closed. As of June 2020, the RTA is still allowing motorists to register vehicles without testing the vehicle.
You can find more information here.
How do you transfer vehicle ownership when buying a car?
Transferring car ownership is still the same process as before; you can found out how to do it here.
Can I export a car?
Yes and no. It depends on where you are shipping to. African ports are open as are certain ports in Europe. In the GCC, only Oman is open.
Before shipping to your own country, check with the port of arrival to ensure they are open.
Alternatively, Dubicars can ease the process with ExportSafe.
Coronavirus and your car
Coronavirus can live on plastic and metallic surfaces for up to 72 hours, and most cars will have both of these materials. It's essential to clean certain touchpoints in your vehicle.
Here at the parts of the interior that should be cleaned on a regular basis.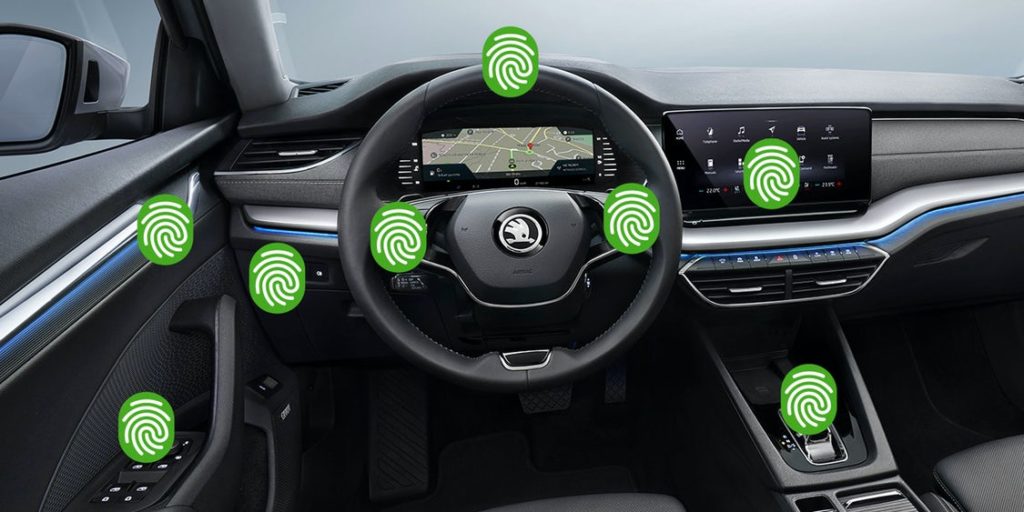 As for the exterior, you should always clean door handles before getting in.
You can find more information on how to sanitise your car.
Not moving your car for a while? Click here or here.
How to buy a car online
Buying online has risen significantly during the current situation by as much as 50% according to sources. Not only do you not have to leave the house to browse for your next car, but you can also save time and find far more by using an online portal.
Buying a car through Dubicars couldn't be easier. Simply enter the details of the car that you are looking for and hit search.
Over 16,000 vehicles are available to buy across the UAE both new and used for sale in Dubai, Sharjah, Abu Dhabi and Ajman.