Special edition's aren't limited to just Bentley's or Rolls Royce's. There are quite a few manufacturers that pump them out every so often. Some offer enhanced engines with quicker sprints and higher top speed, whilst others offer unique coats of paints and cosmetic changes. The latter is the case for Chevrolet's special editions.
Offered exclusively for Pickup's in the range, available on HD or standard models in single or dual cab configurations. Each truck is fitted with a Z71 off-road package, which adds modified suspension or tackling rough terrain, multi off-road selector, locking rear diff and hill climb assist.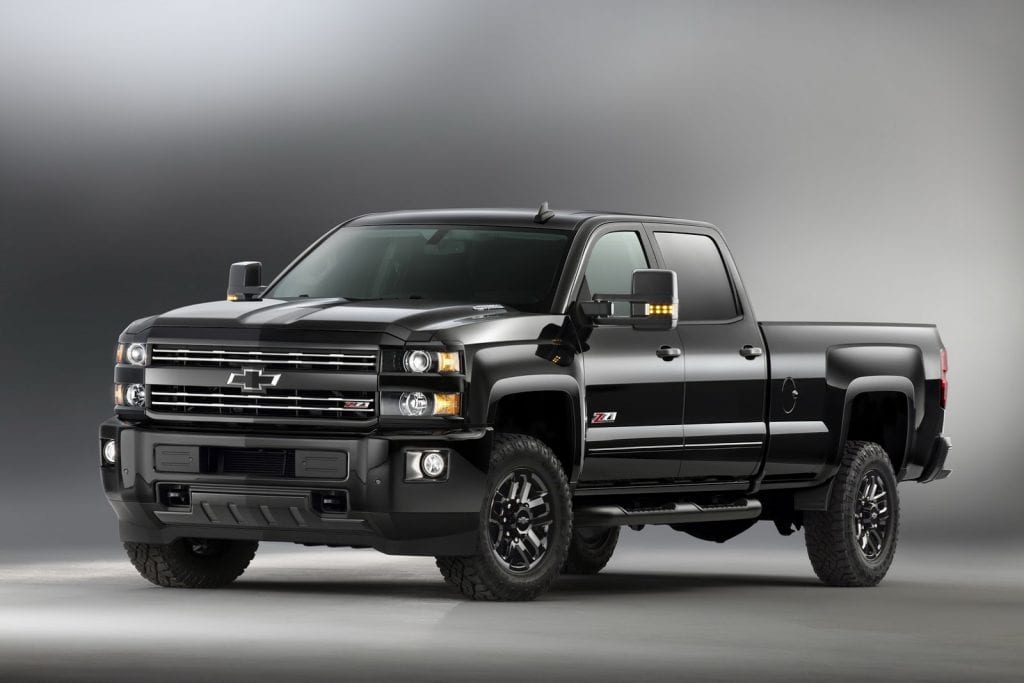 Aside from the off-road package, the pickup truck sports 18-inch blacked out rims coated in off-road rubber, black bumpers and black Chevy logo's. Basically, a lot of black has been added and a larger Z71 badge is on offer just to prove it's not a fake.
But make no mistake, all that dark shading makes for one sinister looking truck. You don't want to run into it in a dark alley! For those looking for a more powerful engine underneath the bonnet, not happening unfortunately. They'll remain stock.
Midnight Edition benefits will also transition their way on to 2016 Chevrolet Colorado models. Unfortunately, these entry level pickup's are not sold here in the GCC region. Last year Chevy Silverado 1500 wearing Midnight clothing were extremely popular, hence GM's expansion onto other trucks.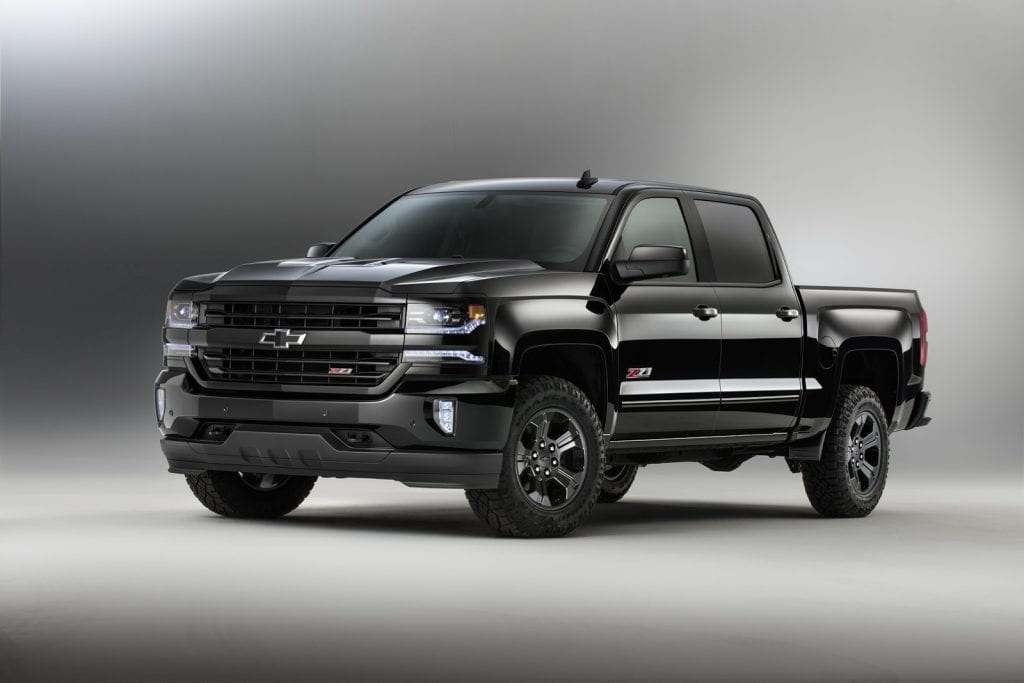 On another note, Midnight Edition's are not the only special edition trucks to roll out of General Motors. As there is a Silverado Special Ops, Realtree and Black Out. There are even rumours that the Midnight guise could transfer to the Chevrolet Impala as well.
Realtree Silverado's are aimed towards those outdoor enthusiasts, working in conjunction with the outdoor clothing brand, its logo has been stickered one with camo patterns on the hood and doors. Additionally, there are Rancho Shocks, black leather inside with embroidered headrests and more camouflage patterns. Much like the Midnight editions, black bits and pieces have been added.
As well as these special edition's, General Motors are currently working on others for customers to purchase. Midnight versions are destined for showrooms in a few months time, yet no price has been revealed.
Midnight editions are set to be on show in Chicago Auto Show alongside Chevrolet Camaro 1LE and new Trax SUV models. Looking a Chevrolet Silverado? Find new Chevrolet Silverado and used Chevrolet Silverado for sale in Dubai, Sharjah and Abu Dhabi.